A week of neuroscience 
Over the summer holidays, the Queensland Brain Institute (QBI) welcomed three high school interns – Anna Thomas, Mia Makkinga and Rachel Rabuya – who joined the Balbi, Tye and Fenlon/Suarez's labs for a whirlwind week of neuroscience immersion.  
Anna and Mia are Queensland Brain Bee champions, and Rachel is a student at the Queensland Academy of Science and Maths Technology (QASMT). Rachel's team won the inaugural UQ Ideas Forum challenge hosted at QBI in August 2022, and Rachel chose QBI for her internship.  
UQ Ideas Forum Challenge winner
"I loved spending a week here and felt very welcomed by Dr Fenlon and Dr Suarez and their team," Rachel said. "I followed the work of four PhD students, and they were so willing to share their knowledge and explain what they were doing. They study the development of the corpus callosum and how this can differ. It was interesting to see an experiment from start to finish and what allows you to derive discoveries from your research."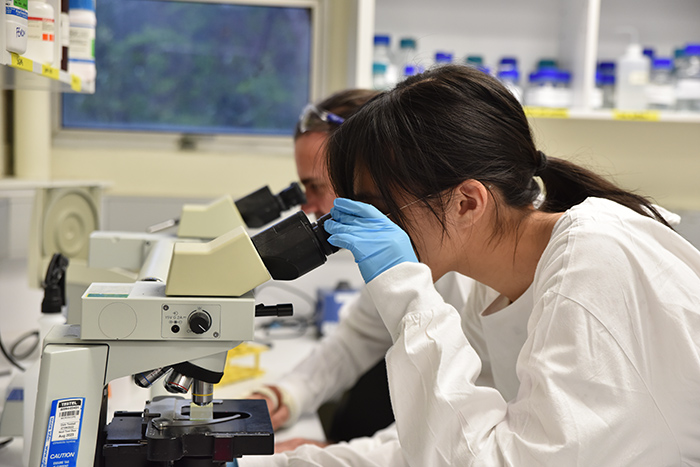 "The most fascinating was looking through the microscope. It's incredible to think that you're looking at images of the brain in real life – it's beautiful." 
In the past year, Rachel has become more interested in the biology of the brain. "I love that the brain is so complex and connected to everything that we do. I have always been interested in psychology, but now, I'm also interested in neuroscience," she said.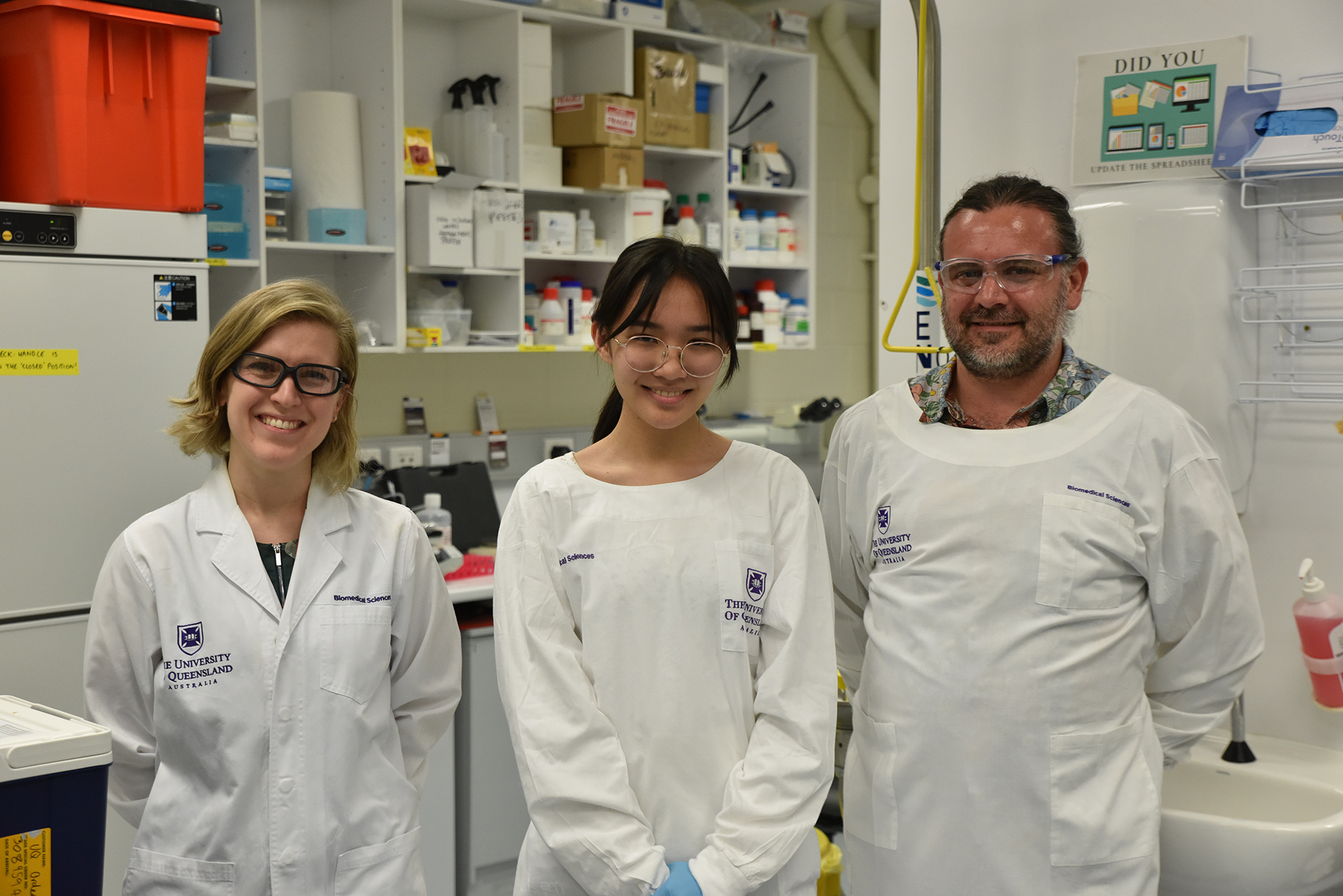 "It was a unique opportunity to participate in the Ideas Forum and present our project, which we worked hard on, and it was surreal hearing the Professors on the panel give their feedback. It was a reciprocal exchange – rather than one-way – and that was cool."  
After her internship week at QBI, Rachel is looking to expand on her research back at school. She is also inspired to study neuropsychology in the future and has made further contact with QBI's Neuropsychology Research Unit.  
Brain Bee Champions
Anna placed equal runner-up in the national 2022 Australian Brain Bee Championships, held during the Australasian Neuroscience Society Conference in Melbourne. Her experience with like-minded contestants in the competition sparked a deeper appreciation for and interest in science.  

"In the competition, we only scratched the surface of understanding the complexity of the brain, so I was thrilled to return to the Balbi lab and witness the behind-the-scenes process of discovery in neuroscience.  
"It felt surreal to be playing with a room-sized 2-photon microscope, watching two mice surgeries, learning about the stroke research conducted by Dr Balbi's team and seeing a mouse's motor cortex light up while it was whisking on imaging!  
Anna said the experiences of the past year have impacted her study aspirations and helped build her confidence.  
"I hadn't previously considered a career in scientific research and academia, but seeing cutting-edge work has given me a glimpse of how research can be used to make incredible advances to further our understanding of neurological diseases like stroke," she said.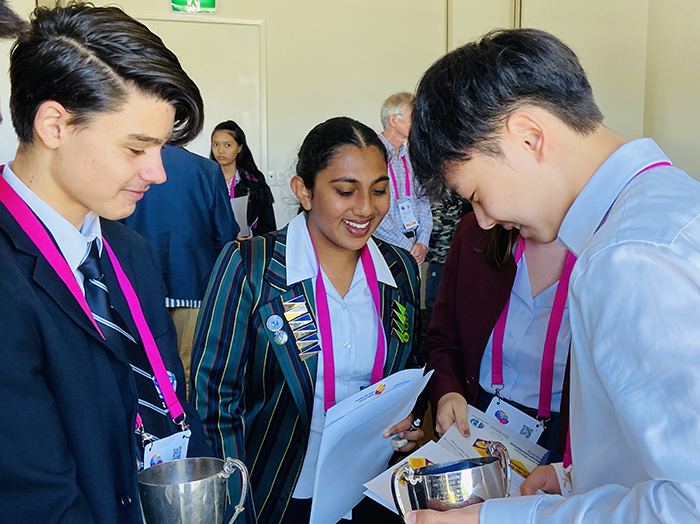 Working with the Tye Group, Mia also gained an insight into how research can change lives during her internship.  
Mia experienced a hands-on tour of the entire life cycle of a research project, from designing an experiment and working through ethics to analysing data. 
"It's been really interesting seeing everything going at QBI," Mia said. "It makes you appreciate that research takes a long time and not everything goes to plan. 
"But it's exciting to see all your hard work could possibly help people with conditions that cannot be treated at the moment."  
Mia was able to participate in the internship program and stayed at UQ's Women's College thanks to the generous support of the following people:  
Councillor Sandy Landers, Bracken Ridge Ward  
Councillor James Mackay, Waltor Taylor Ward  

Di Farmer, Member for Bulimba, Minister for Employment and Small Business and Minister for Training and Skills Development 

Michael Berkman, Member for Maiwar 

Max Chandler-Mather, Member for Griffith  
Dr Amy MacMahon, Member for South Brisbane