When you lose someone, making a donation in memory of a loved one is a meaningful way to celebrate a life, while supporting cutting edge brain research.
How you can give in memory to QBI
Gifts in Memory can be made to honour the memory of someone who has passed. 
There are many ways to remember a loved one, whether it is making a donation in lieu of flowers if you're arranging a funeral or memorial service, setting up an online tribute, or giving a one-off personal donation. We can arrange donation forms to be sent to you or a funeral home for the service. A link for online Gifts in Memory can also be arranged. 
Your kindness in making a lasting gift to support brain research during this difficult time is greatly appreciated. 
An example of the 'In Memorium' slip QBI can provide is shown below: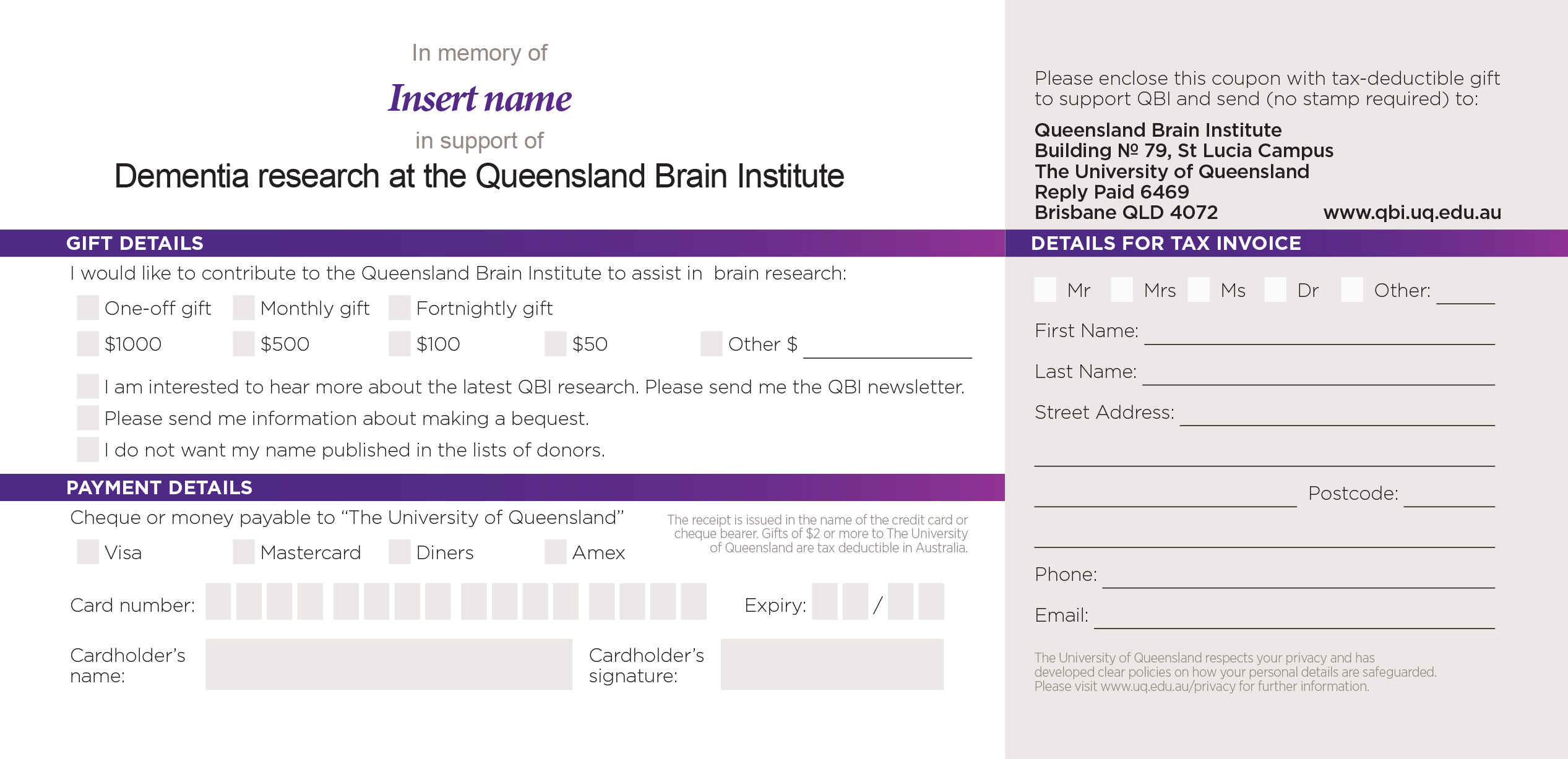 The impact of your gift in memory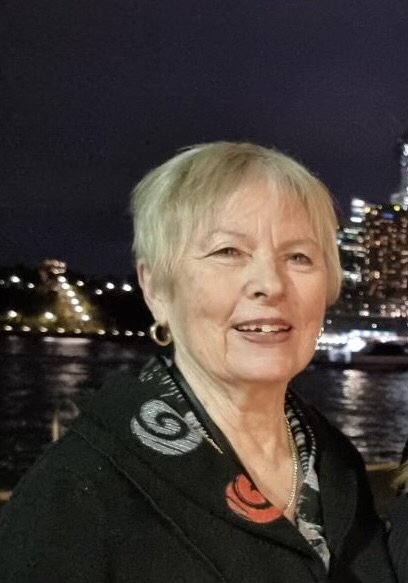 Robina and her husband Ian had no idea the Queensland Brain Institute existed until Ian was diagnosed with dementia in 2013. 
Contact us 
Please contact Andrea Markey, Deputy Director, Advancement to discuss your Gift in Memory.
 +61 7 334 66405
Thank you for supporting brain research.