Have a great time and support QBI researchers to develop new treatments for people living with neurological disorders, now and in the future.
How you can fundraise for QBI
There are lots ways for you to get involved, and include your network of family and friends in your fundraising for brain research, including:
creating your own fundraising event like a team advnenture walk, run, or holding a morning tea 

joining Team QBI for the Bridge to Brisbane
You can set up a fundraising page on the Just Giving fundraising platform to make it easy for people to donate to raise money to support research at QBI. 
Create your own fundraising page
Past QBI fundraisers 
All funds raised help researchers at the Queensland Brain Institute to tackle some of the greatest need areas in health, such as ageing dementia, stroke, autism, depression and anxiety, motor neurone disease, schizophrenia and spinal cord injury. We welcome people to join the team and help us reach our target!
This fantastic event is sponsored by the Index Group to help raise awareness and funds for MND research at the Queensland Brain Institute.  All funds raised support the Ross Maclean Fellowship, which was established in 2004 by the late Ross Maclean and his family to raise funds to fight this devastating disease.
Funds raised through the QBI Alastair Rushworth PhD Fundraising Trek will support a PhD student conducting critical dementia research at the Queensland Brain Institute. In 2017, Janice Rushworth established the Alastair Rushworth PhD Scholarship Fund in 2017 in memory of her husband, Alastair Rushworth, who sadly passed away from early-onset Alzheimer's Disease in 2016. 
The impact of fundraising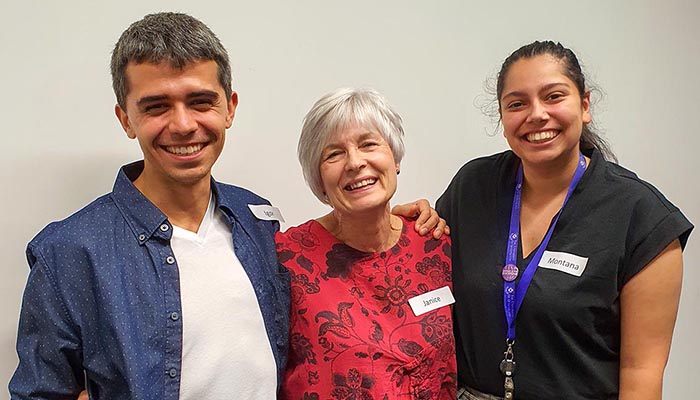 After Janice Rushworth's husband, Alastair, passed away from early-onset Alzheimer's disease in 2016, she asked her friends and family to make a donation to support dementia research.
Contact us about fundraising
Please contact Andrea Markey, Deputy Director, Advancement to discuss your donation.
 +61 7 334 66405
Your support in helping raise much needed funds for vital brain research is greatly appreciated.