When Nudgee College Sports Injury Coordinator Christine Atchison learnt about the Queensland Brain Institute's concussion study, she was interested immediately.   
"I deal with many different injuries on sports days and during competitions, but head knocks worry me the most," Christine said. "Concussion must be managed properly, and anything we can do to improve what we know about treating it is a good thing." 
A Registered Nurse and mother of a Nudgee graduate, Christine genuinely cares for her students' health and welfare.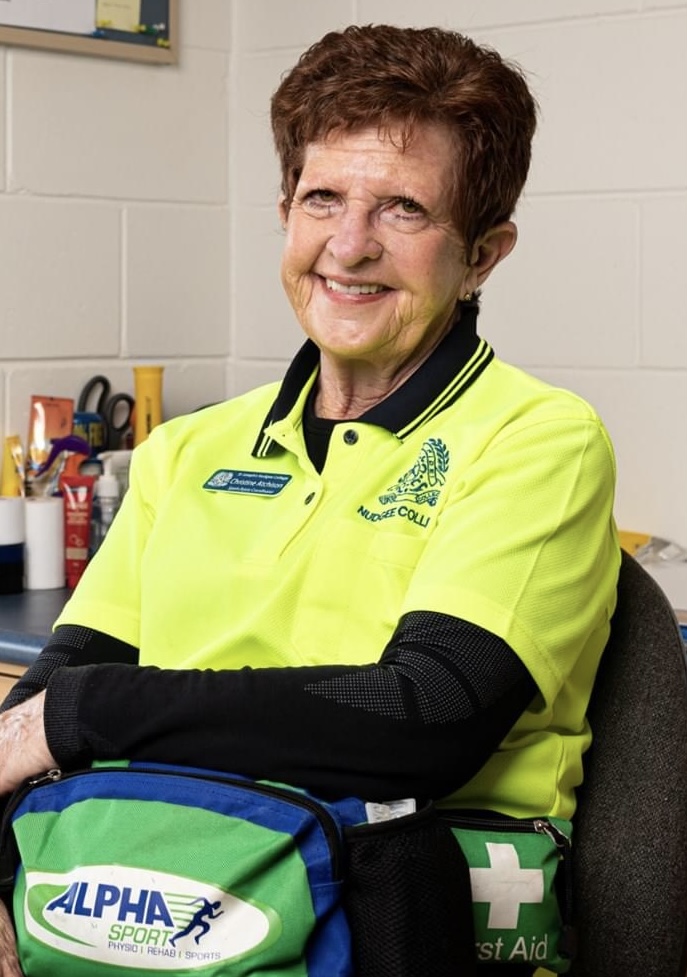 "The boys will tell you I'm always on at them about sunscreen, adequate hydration, good nutrition and taking care of their bodies and brains – not just for now – but for the future. They know I do it because I care about them," Christine said.  
"Sometimes, rugby players are reluctant to let us know when they've had a head knock because they know we follow strict Rugby Australia concussion protocols, and the boys want to keep playing regardless. But I always stress how important good management and recovery are for their long-term health." 
Christine has helped the QBI research team conduct baseline testing at Nudgee.  
"It's been simple, and the testing has gone very well. The students were very cooperative and the QBI staff were very organised. I helped mostly with the logistics – finding a venue at the school for the tests, contacting the parents for appointment times and ensuring the boys arrived on time. I also took the Nudgee boarders to their MRI scans because their parents were unable to take them."  
 Christine would like to see more students involved in the concussion study so that research continues. "The positive outcome of this research is that it will help everyone make more informed decisions," she said.  
"Rather than managing concussion based on the player's symptoms, hopefully, we will have sound clinical indicators based on evidence. For some players, that may mean they can fast-track their return to play and for others with a concussion, it means they can get appropriate treatment faster."  
QBI concussion study