The Founding Director of UQ's Queensland Brain Institute, Emeritus Professor Perry Bartlett, has been recognised for his discoveries in neuroscience and his scientific leadership with an Order of Australia.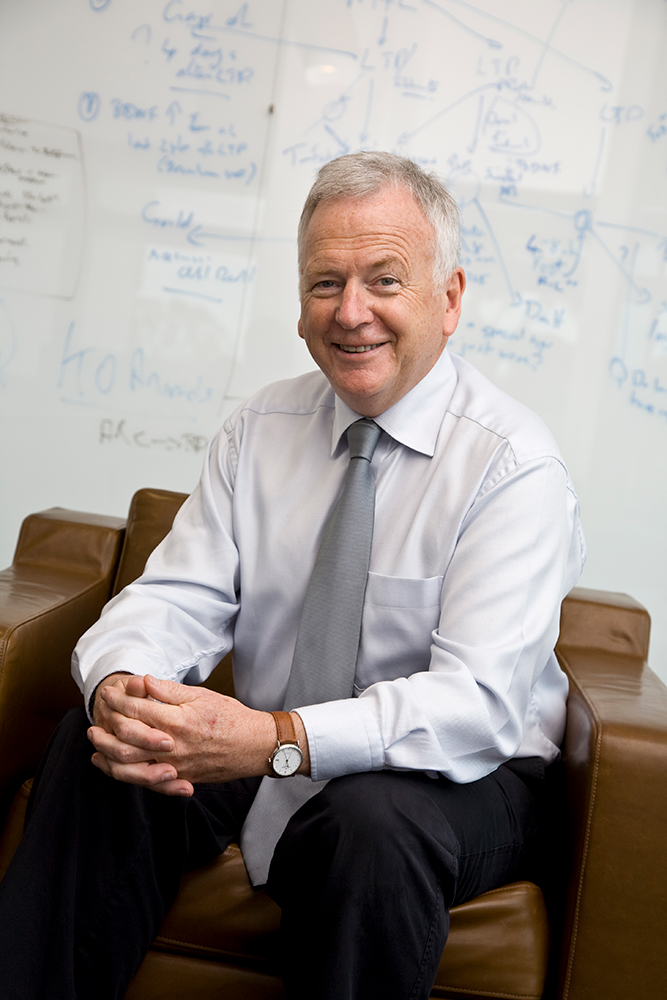 Professor Bartlett established QBI in 2003, growing the Institute from a small group of 10 scientists into one of the world's leading neuroscience institutes, home to more than 450 staff conducting fundamental discovery research and progressing treatments for neurological disorders.
His own scientific discoveries transformed our understanding of the brain, including a seminal finding that stem cells are present in the adult brain, and the discovery of a key molecule involved in motor neurone function and repair.
QBI Director Professor Pankaj Sah said Professor Bartlett's contributions to the Australian and international neuroscience research landscape made him a very deserving recipient of the Order of Australia.
"Professor Bartlett is a visionary leader whose contributions to neuroscience research and capability cannot be understated," Professor Sah said.
"His discovery that the brain could make new cells throughout our life shifted our perception of the brain from a static organ to one with the ability to change and regenerate even into adulthood.
"This fundamental research discovery provided the basis for investigations by Professor Bartlett and others into learning and memory, and also provides a potential avenue to overcome cognitive loss and depression through the generation of new nerve cells, which has led to a clinical trial on whether exercise can halt or reverse cognitive decline in the elderly." 
"Professor Bartlett was also involved in the discovery of the key role that the molecule EphA4 plays in motor neuron loss in the spinal cord, which has led to the development of a drug candidate to treat motor neurone disease that is going to clinical trial." 
Professor Bartlett has further contributed to society through serving on boards including the Motor Neurone Disease Research Institute of Australia, SpinalCure Australia, and serving as President of the key professional body, the Australasian Neuroscience Society.
His previous honours include being named Senior Australian of the Year and a Queensland Great in 2017, the Samuel Gershon Medal for Lifetime Achievement in Translational Neuroscience, CSL Florey Prize and Medallion for Discoveries in Neuroscience, Research Australia Lifetime Achievement Award, the Australasian Neuroscience Society (ANS) Distinguished Achievement Award, ANS Medallion and Fellow of the Australian Academy of Science.
Professor Bartlett joins UQ researchers Dr Tamara Davis from the School of Mathematics and Physics and Professor Ranjeny Thomas from the Diamantina Institute, and Professor Kaye Basford from the School of Biomedical Sciences in receiving Queen's Birthday Honours.