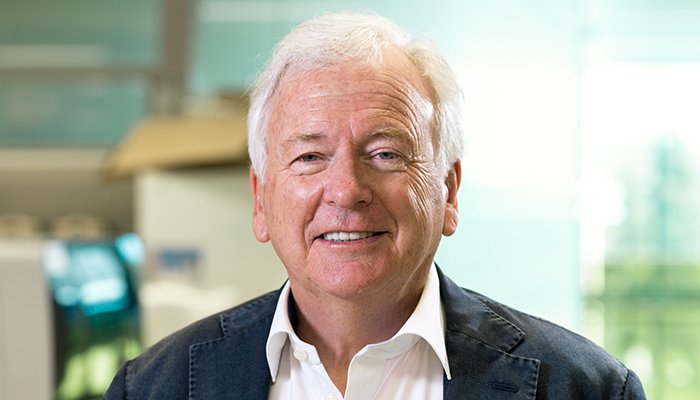 QBI founding director Professor Perry Bartlett has been named the 2017 Queensland Senior Australian of the Year in recognition of his work on the human brain, including dementia and depression.
Professor Bartlett led QBI for 11 years until 2015. He now holds UQ's Foundation Chair in Molecular Neuroscience.
In 2015, he was awarded the prestigious CSL Florey Medal for his breakthrough discoveries.
UQ Vice-Chancellor and President Professor Peter Høj said Professor Bartlett was a scientific pioneer and an exemplar in research leadership and international collaboration.
"He has made ground-breaking progress in the discovery of how the human brain can be regenerated," Professor Høj said.
"In 1992, at a time when the brain was understood to be a static organ, Perry discovered the brain could produce new nerves.
"In part due to Perry's work, the brain is now understood as ever-evolving, able to produce new nerve cells capable of altering learning, memory and mood.
"Under Perry's leadership, the Queensland Brain Institute grew from 10 to almost 500 scientists."
Professor Høj said Professor Bartlett had long championed interaction with China.
"He established three joint neuroscience laboratories there – two with the Chinese Academy of Sciences and one with the Second Military Medical University, where he also holds an Honorary Professorship," he said.
About Professor Perry Bartlett
Professor Bartlett is a Fellow of the Australian Academy of Science, a past NHMRC Senior Principal Research Fellow and ARC Federation Fellow, a past President of the Australasian Neuroscience Society, and a former head of Development and Neurobiology at the Walter and Eliza Hall Institute of Medical Research.
Professor Bartlett and his team are now working on slowing the progress of dementia by activating stem cells to produce new nerves.
"With dementia currently affecting one in three adults over the age of 85, Perry's work has the potential to improve the lives of many older Australians and their families," Professor Høj said.
Queensland Premier Annastacia Palaszczuk announced the Queensland recipients for the 2017 Australian of the Year Awards at a ceremony at Customs House.
Professor Bartlett and the Queensland award recipients join those from other States and Territories as finalists for the national awards to be announced on 25 January 2017 in Canberra.
Help QBI research