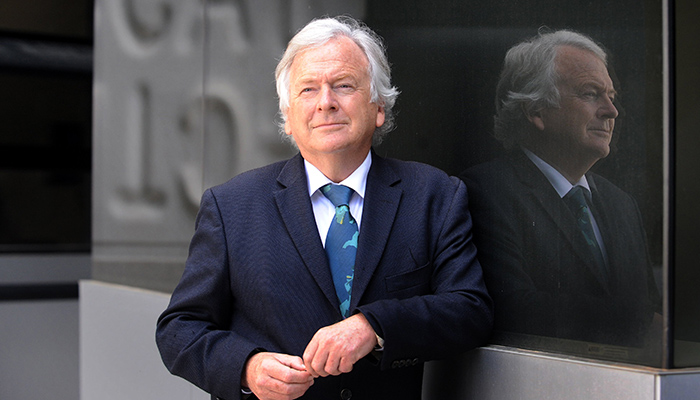 Professor Perry Bartlett, founding director of the Queensland Brain Institute (QBI) at The University of Queensland, has been honoured with a 2017 Queensland Greats Award.
Presented each year on Queensland Day (6 June), the awards celebrate the efforts and achievements of extraordinary Queenslanders for their contribution to the history and development of the State.
Professor Bartlett was recognised for his significant contribution to science, and his leadership in setting up a world-class neuroscience research institute in Queensland. His pioneering work in discovering stem cells in the adult brain, and showing that the brain is capable of making neurons throughout life, transformed the field of neuroscience.
"I'm surprised and delighted to receive this award," said Professor Bartlett.
"I'm chuffed because it also recognises the Queensland Brain Institute, which has become one of the world's great neuroscience institutes. Queensland should be proud of that.
"I'm also delighted it recognises that my contributions to science have been meaningful and have helped to highlight the outstanding nature of science in Queensland."
  Podcast: Prof Bartlett on what happens to your brain as you age
Queensland a great place for science
Professor Bartlett said he is grateful for the support Queenslanders have given QBI.
"Queensland is a great place. There's a unique culture here, which supports the success of others and works for the betterment of Queensland and Australia.
"The amount of support we've had, not just from government and philanthropists, but from the public, has been enormous," he said.
Professor Bartlett is currently leading a clinical study into how exercise may slow down or even reverse the effects of cognitive decline by stimulating the production of new neurons.  
Since its inception in 2000, the Queensland Greats Awards have acknowledged 82 people and 11 institutions, including QBI Advisory board chair Dr Sallyanne Atkinson AO, the late Emeritus Professor and former University of Queensland Vice Chancellor John Hay AC, Professor Ian Frazer AC, and The University of Queensland itself.
In addition to attending a ceremony with Premier Annastacia Palaszczuk, recipients will have commemorative plaques displayed at Roma Street Parkland in Brisbane.
About Professor Perry Bartlett
In January 2017 Professor Bartlett was named the Queensland Senior Australian of the Year in recognition of his work on the human brain, including dementia and depression.
In 2015, he was awarded the prestigious CSL Florey Medal for his breakthrough discoveries  in neuroscience.
In 2002 Professor Bartlett moved to Queensland to establish the Queensland Brain Institute and was director until 2015. He now holds UQ's Foundation Chair in Molecular Neuroscience. He is also a Fellow of the Australian Academy of Science, a past NHMRC Senior Principal Research Fellow and ARC Federation Fellow, a past-President of the Australasian Neuroscience Society, and a former head of Development and Neurobiology at the Walter and Eliza Hall Institute of Medical Research.