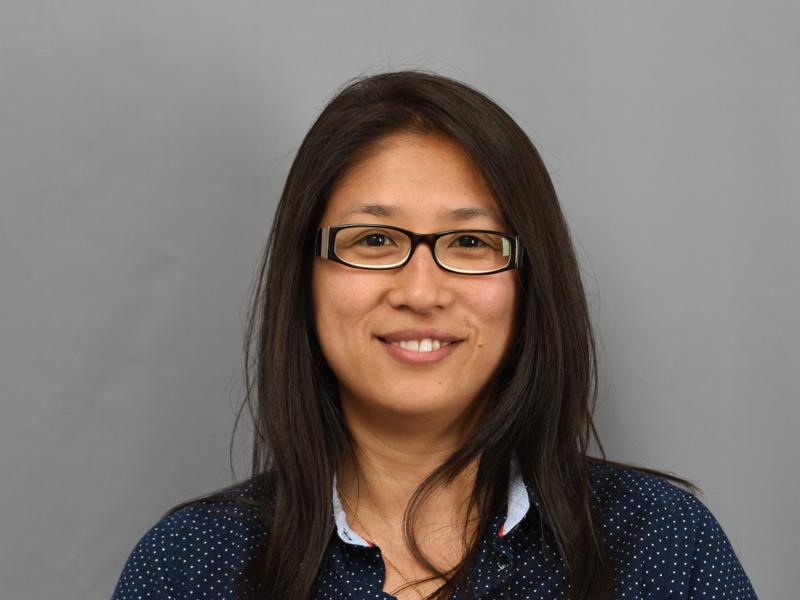 The University of Queensland's Dr Shyuan Ngo has been awarded a prestigious 2016 Young Tall Poppy Science Award.
The hotly contested honours recognise the achievements of Australia's outstanding young scientific researchers and communicators.
Dr Ngo, 35, was named a Queensland finalist at a ceremony at the Queensland Museum last night.
She is the Scott Sullivan Motor Neuron Disease Research Fellow at the Queensland Brain Institute, UQ School of Biomedical Sciences and Royal Brisbane & Women's Hospital.
Developing treatments for motor neuron disease
Dr Ngo is researching safe, simple and cost-effective treatments for people living with neurodegenerative disease. 
Ultimately, her work aims to deliver personalised treatments for motor neuron disease (MND) patients.
QBI Director Professor Pankaj Sah said Dr Ngo was a driven young scientist, committed to advancing understanding of a horrible disease.
"Shyuan isn't just committed to finding a cure for motor neuron disease, she's equally as committed to bringing the community with her on the journey – engaging people with science and communicating its value to us all," Professor Sah said.
"She's a dynamic character as well as a bright young scientist. She is a very deserving winner of this honour."
Dr Ngo has previously received the Australian Society for Medical Research Senior Researcher Award (2015) and the 2016 World Science Festival Queensland Women in STEM Research Prize.
Young Tall Poppy Awards recognise outstanding Queensland research
The Young Tall Poppy Awards honour outstanding research, excellence in communication, and community engagement to promote an understanding of science.
At last night's ceremony, four University of Queensland finalists were honoured, and each was required to give a one-minute "elevator pitch'" about their work.
Dr Barnaby Dixson from the UQ School of Psychology and Dr Makrina Totskia from QUT's Institute of Health and Biomedical Innovation were named joint overall winners of the Queensland Tall Poppy of the Year Award.
Science and Innovation Minister Leeanne Enoch congratulated all the Queensland finalists.
"Their achievements and passion for engaging Queenslanders with science are truly remarkable and commendable," Ms Enoch said.
"Queensland is home to a large pool of scientific talent and it is appropriate that we acknowledge these rising stars who are not only leading ground-breaking research but also passionately communicating how their research outcomes will affect the well-being of Queenslanders."
"Through the Palaszczuk Government's $405 million whole-of-government Advance Queensland innovation initiative we are proudly supporting innovative scientists who are bringing their science research, information, activities and events to the people of Queensland."