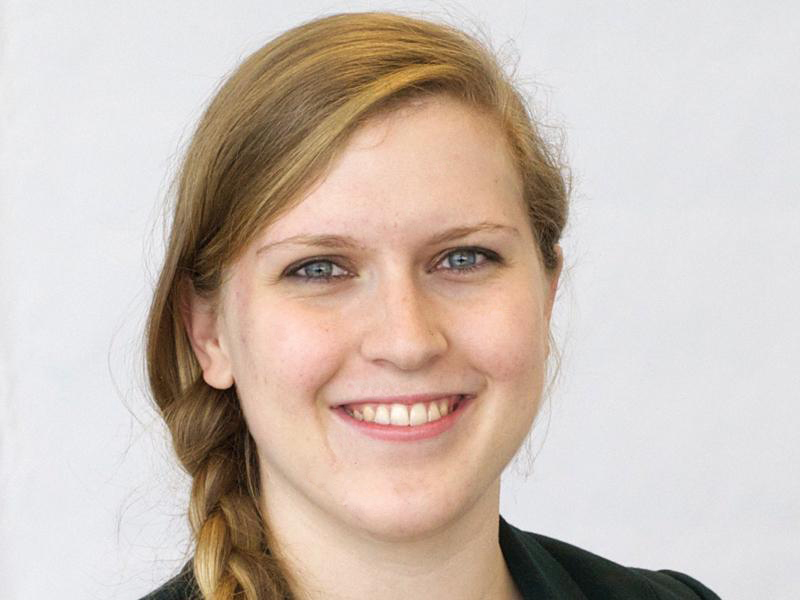 The University of Queensland's Laura Fenlon has been named the inaugural Australian winner of a prestigious international neuroscience award.
The PhD student at the Queensland Brain Institute was awarded the Krieg Cortical Kudos Scholar Award for graduate students from one of the world's oldest neuroscience societies, the Cajal Club.
The award recognises Ms Fenlon's "outstanding contributions to our understanding of the function of the cerebral cortex".
Ms Fenlon said she was honoured to join the list of esteemed neuroscientists who have received the award in the past 30 years. 
"I am very grateful to the organisers for this award, and I think that this success is a reflection of the growing international prestige of QBI, UQ, and neuroscience in Australia," Ms Fenlon said.
"I chose to become a neuroscientist because trying to understand the complexity of the brain by using my own brain is a challenge that I don't think I could ever grow tired of. 
"In the future I hope that I am able to live up to the success of the past award recipients, as well as my wonderful mentors, and continue to better understand the brain during a fruitful academic career."
Research into brain development awarded
Ms Fenlon's research is focused on understanding how the brain forms connection during development. The work may provide insights into neurodevelopmental disorders like autism and schizophrenia.  
She has already published six papers while undertaking her PhD.
Earlier this month she won she won the Queensland Women in Technology (WiT) PhD Career Start Award.
She is studying in the laboratory of QBI Deputy Director Professor Linda Richards.
'We are extremely proud of Laura's achievements," Professor Richards said.
"She represents the high calibre of neuroscience trainees coming from Australian Universities such as UQ."
About the Cajal Club
The Cajal Club awards are given to outstanding neuroscientists and doctoral students who are investigating the cerebral cortex.
The awards were endowed by the late Dr Wendell J. Krieg, a distinguished neuroanatomist and the first President of the Cajal Club.
Laura will receive her award at a Cajal Club gala in San Diego on November 13.
Media contact: QBI Communications, communications@qbi.uq.edu.au.