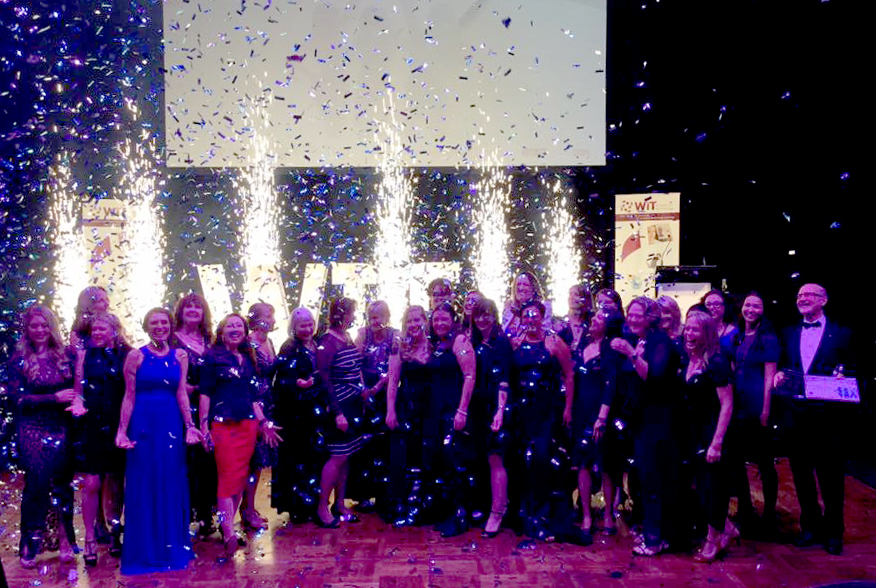 The University of Queensland's Laura Fenlon has won the Queensland Women in Technology (WiT) PhD Career Start Award for her research into how the brain forms connections during development.
Laura's work is focused on providing new insights into neurodevelopmental disorders like autism and schizophrenia.  She is studying in the laboratory of Queensland Brain Institute Professor Linda Richards.
She was one of two QBI PhD students among the finalists, just edging out her colleague Natalie Lee, from QBI's Associate Professor Helen Cooper's laboratory.
QBI Acting Director Professor Richards said both Natalie and Laura were outstanding UQ graduate students who had made major discoveries during their PhD.
"These awards are wonderful recognition of women in science, providing inspiration for our future leaders," Professor Richards said.
"This category in particular is very competitive, and it was exciting for QBI to have two of the four finalists."
QBI Postgraduate Coordinator Associate Professor Bruno van Swinderen said that Ms Fenlon had already published six papers while undertaking her PhD, including a co-first author paper in Neuron while Ms Lee had published a groundbreaking study in Nature Communications.
"Both students have been extremely successful during their candidature and represent the quality and depth of the graduate program at QBI," Associate Professor van Swinderen said.
Laura said it was an honour to be recognised by an organisation dedicated to improving the representation of women in science and technology.
"I've been incredibly fortunate to have fantastic women friends and mentors in science, and I wouldn't have gotten this far without them," Ms Fenlon said.
"I got into neuroscience because I loved the eternal complexity of the puzzle that is the brain, and I was lucky enough to have parents and teachers who convinced me I could do anything I put my mind to."
Ms Fenlon received her award at the WiT Awards on Friday night.
Media contact: QBI Communications, communications@qbi.uq.edu.au.