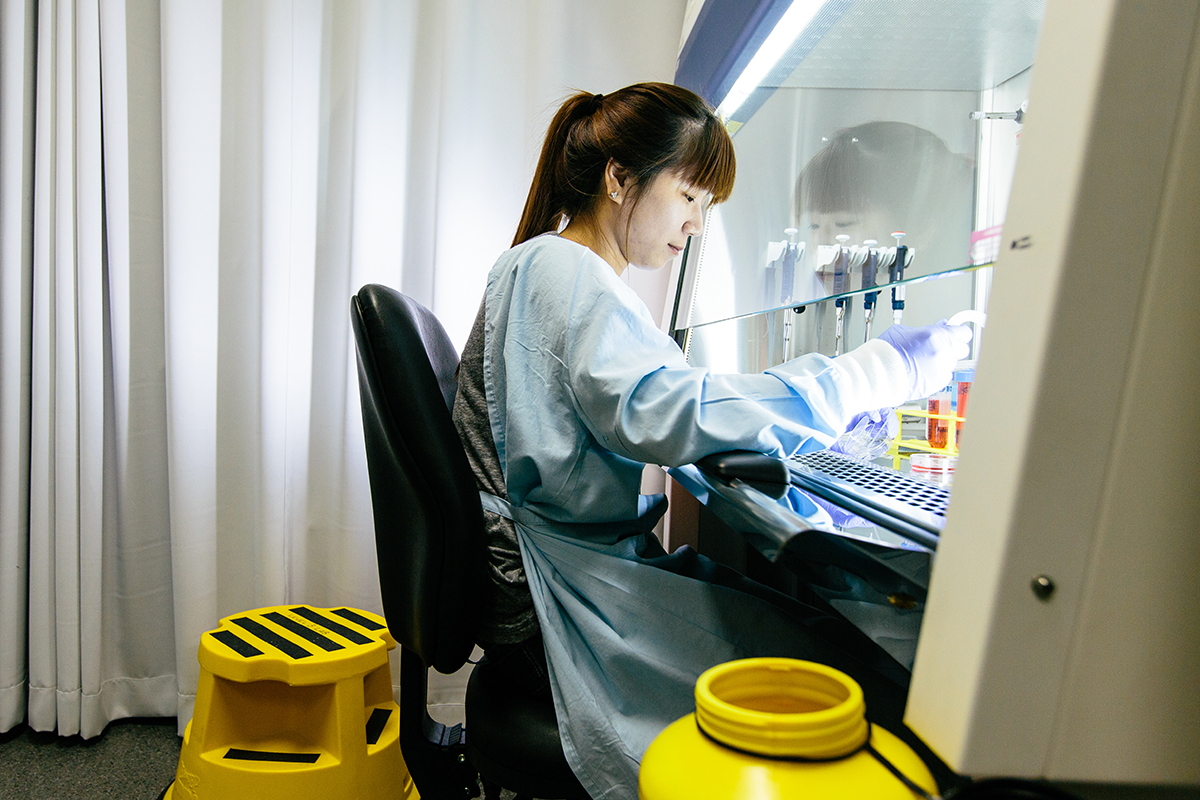 QBI has been very successful in the 2017 rounds of research funding from the National Health and Medical Research Council (NHMRC) and Australian Research Council (ARC).
QBI researchers have been awarded more than $6.4 million across 11 NHMRC project grants.
The grant success rate was 34.4% — more than double the national average of 16.4%.
QBI Director Professor Pankaj Sah congratulated the successful recipients.
"This is an amazing illustration of the quality research taking place at QBI," Professor Sah said. "We are tackling some of the most pressing health issues in an ageing society, but also doing ground-breaking work in discovery neuroscience.
"My congratulations to all our successful recipients who worked incredibly hard to secure these highly competitive grants. I wish them the very best with their research moving forward."
QBI was also a stand-out in the Australian Research Council's recent grant round, receiving funding of $3 million for five Discovery Project grants  and two Discovery Early Career Researcher Awards (DECRA). QBI's success rate was 50% for early career researchers (national average was 16%) and 71% success for established researchers (national average was 19%).
Two QBI researchers were also recently awarded international NARSAD grants from the US-based Brain and Behaviour Research Foundation. Associate Professor Tim Bredy received an Independent Investigator Grant and postdoctoral fellow, Dr Rodrigo Suarez received a Young Investigator grant.  
QBI ARC grants
Dr Fanny de Busserolles received a $365,058 DECRA over three years to investigate how colour vision evolves in the dark. 
Dr Alex Puckett received a $365,058 DECRA over three years to research cortical-layer-specific functional imaging of the human brain.
Associate Professor Tim Bredy received $406,550 over three years to investigate cell-type specific profiling of nascent RNA in the brain during learning.
Associate Professor Kai-Hsiang Chuang, Dr Patricio Opazo and Professor Pankaj Sah were granted $360,517 over three years to study the brain connectome, an intricate map of the brain's connections.
Dr Marta Garrido will use $414,792 to investigate multimodal testing for a fast subcortical route for salient visual stimuli.
Professor Geoffrey Goodhill received $536,390 over three years to study spontaneous activity and neural decoding in the developing brain.
Professor Justin Marshall and Dr Fabio Cortesi were granted $550,496 to investigate reef fish vision through gene-editing and behavioural ecology.
QBI NHMRC Project Grants
Associate Professor Victor Anggono received $548,690 over three years to investigate the regulation of glutamate receptor trafficking by the calcium- and lipid-binding protein, copine-6.
Associate Professor Tim Bredy received $531,978 to research DNA modifications underlying sex differences in fear-related learning and memory.
Associate Professor Helen Cooper received $660,005 over three years to investigate aberrant ependymal development and the formation of hydrocephalus.
Professor Darryl Eyles will use $442,249 over three years to look at the relationship between developmental vitamin D deficiency and autism.
Professor Jürgen Götz received two grants totalling $1.2 million over four years to further explore ultrasound as a method to treat and prevent neurodegenerative disease, and to investigate the role of the molecule TYROBP in Alzheimer's disease.
Associate Professor Massimo Hilliard received a grant of $625,005 over three years to identify and study a new conserved molecule with an axonal protective function.
Dr James Kesby was granted $337,214 over three years to research the development of dopamine neural pathways and risk factors for schizophrenia.
Professor Joseph Lynch has received $516,978 over three years to study the effects of human epilepsy mutations on GABA-A neuroreceptors.
Professor Frederic Meunier will use his grant of $620,005 over three years to investigate unveiling the origin of Munc18-1 and alpha-synuclein co-aggregation.
Professor Stephen Williams received $898,340 four years to study a dendritic substrate for the cholinergic control of neocortical output.