About
The Robinson group's clinical research is focused on both theoretical questions about brain-behaviour relationships like the crucial mechanisms for the executive control of language, and clinical questions regarding cognitive assessment and management of various pathologies including neurodegenerative disorders, neurodevelopmental disorders, brain tumours and stroke.
Associate Professor Gail Robinson has attracted internal and national funding; at present she leads the Neuropsychology Core of a large-scale longitudinal and multidisciplinary NHMRC Dementia Team Research grant. 
Associate Professor Robinson was the recipient of an ARC Discovery Early Career Researcher Award (DECRA) in 2012 and she is currently the recipient of a NHMRC Boosting Dementia Research Leadership Fellowship, during which she will focus on early neurocognitive diagnostic indicators for dementia (2018-2021).
Research Areas
Neuropsychology and cognitive disorders
Frontal lobe functions
Assessment and neurorehabilitation
Dementia and ageing
Stroke
Neurodevelopmental disorders
Contact
  +61 7 336 56401
Location: UQ Neuropsychology Research Clinic (39 Upland Road, St Lucia)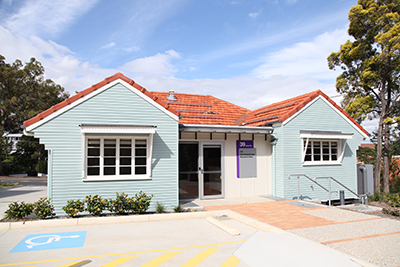 Early Diagnosis and Intervention for Dementia (2018-2021)
NHMRC Boosting Dementia Research Leadership Fellowship Prospective Imaging Study of Ageing: Genes, Brain and Behaviour (PISA) (2015-2020) NHMRC Dementia Research Team Grant
Longitudinal assessment of behaviour and cognition in ALS through brief Online Carers' behavioural Questionnaire (OCQ) (2018-2019) MND Research Institute of Australia 
A prospective study of language impairment and recovery following surgery for brain tumours (2015-2019) NHMRC Project Grant