Janice Rushworth knows first-hand the devastating impact of dementia after losing her husband, Alastair, to the disease in 2016.
"When Alastair was diagnosed, it was painfully evident that once he was given his diagnosis, there was no proper treatment," she said.
This was the catalyst to Janice's tireless campaigning to raise funds for vital dementia research at the Queensland Brain Institute (QBI) at The University of Queensland.
Janice, alongside Aurora Adventures, led a five-day trekking adventure through the spectacular Kangaroo Island Wilderness Trail in 2021.
Every step took them closer to their goal of raising money for the Alastair Rushworth PhD Scholarship Fund, which supports a PhD student conducting dementia research at QBI. In 2020, the Alastair Rushworth scholarship was awarded to Dr Igor Bonacossa Pereira to support him in his work as he completes his 4 year PhD at QBI.
"It is critically important that research has a focus on understanding the path of the disease leading to potential future treatments," Janice said.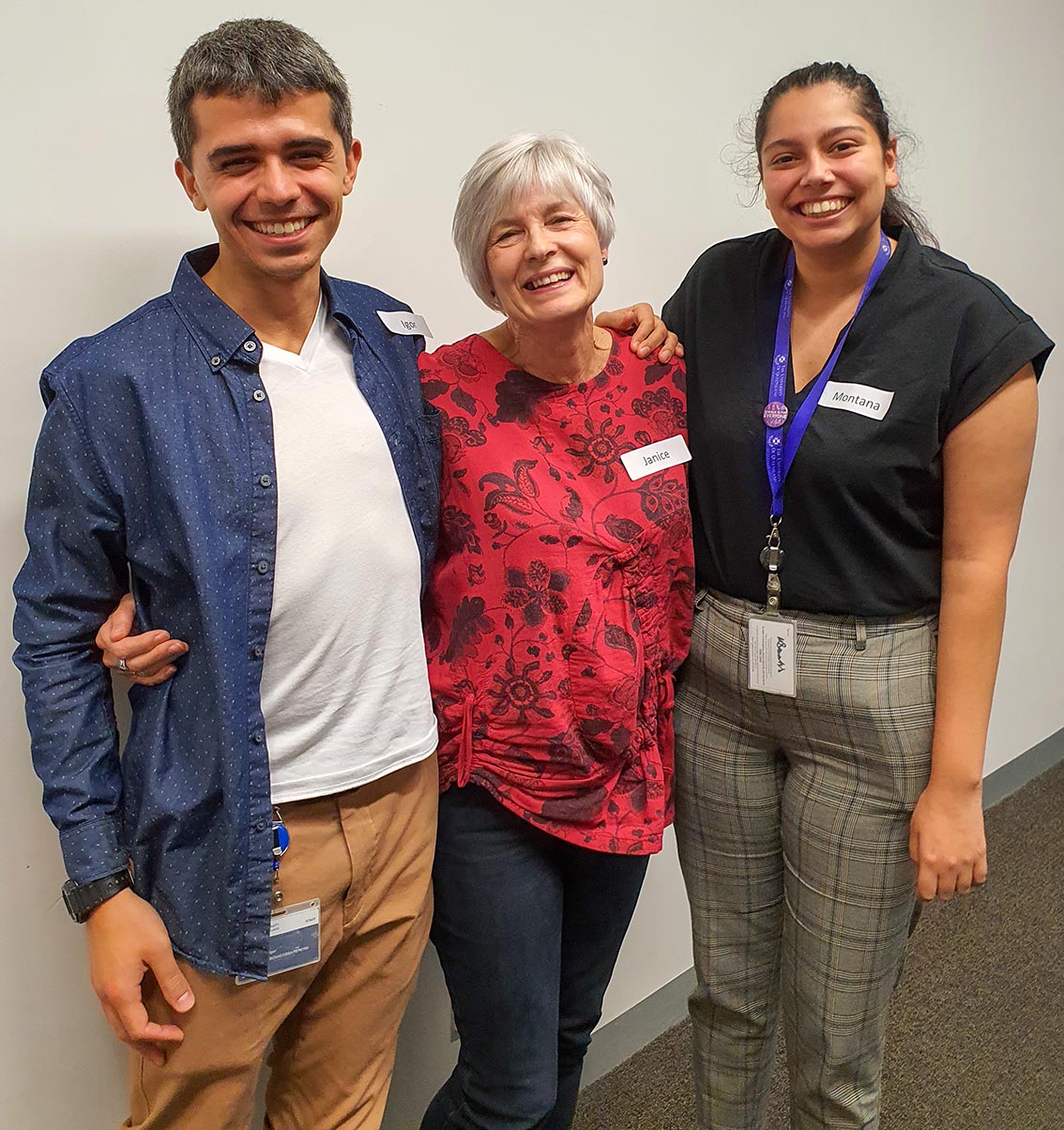 This October, Janice and  Aurora Adventures, will be leading a four-day adventure through Tasmania's incredible Bay of Fires and Freycinet National Park. She will be joined by 10 other trekkers, each with their own personal connection to dementia.
They aim to over $20,000 towards the Alastair Rushworth PhD Scholarship Fund, which is currently supporting Montana Samantzis, the third Alastair Rushworth Scholar since Janice established the fund.
Support Janice and QBI dementia researchers by giving to the fund.
Give to the QBI Alastair Rushworth PhD Scholarship Fund