As the Clem Jones Centre for Ageing Dementia Research marks its 10th anniversary, we reflect on the legacy inspired by Dr Clem Jones AO.
A research centre should be bold, daring and adventurous in its spirit of discovery. It should also inspire change, imagination and hope for the future. Great people – community leaders, philanthropists and people of passion – embody these values.
Former Lord Mayor of Brisbane, Dr Clem Jones AO, was one such person.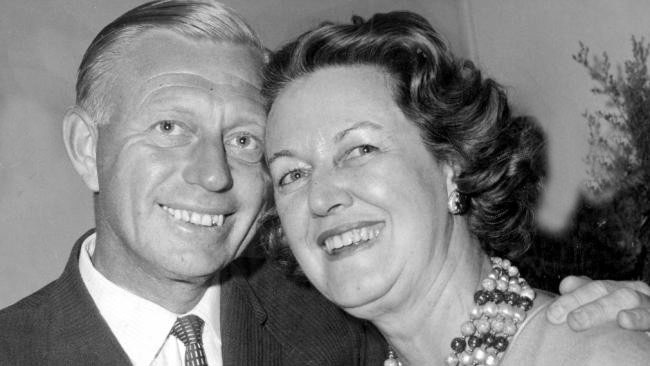 "Clem always took a long-range view when others might have focussed on the short term or immediate circumstances," David Muir, Chair of the Clem Jones Foundation, said. "He had a strong sense of civic duty and a desire to create a legacy beyond his term in office."
"Before, during, and after his tenure as Lord Mayor of Brisbane, Clem was a noted businessman, an active community leader, a sports enthusiast and generous philanthropist."
Clem forged a successful career in the surveying industry alongside his wife, Sylvia, who also worked in the practice. But his name would become synonymous with the city of Brisbane after he became Lord Mayor in 1961.
A Labor stalwart, Clem would hold the position for 15 years – the longest serving Lord Mayor of Brisbane – and would instigate the transformation of Brisbane from a 'small country town' to its place as a modern state capital.
But like his surveying business, it was not a one-person job.
"Clem and Sylvia worked as a team during his record term as Lord Mayor of Brisbane," Mr Muir said.
"Sylvia, as Lady Mayoress, was an active promoter of the city's art and cultural life.
"Together with Clem's focus on expanding and improving city services and infrastructure, Sylvia is rightly credited with helping to build modern Brisbane."
Clem and Sylvia's community focus, however, was not politically-motivated – their care, support and dedication for the people of Queensland was an enduring hallmark of their lives.
"Clem's leadership and advocacy in philanthropy have- left an indelible mark on the Queensland community that he loved so much," Mr Muir said.
"Like her husband, Sylvia was also a dedicated and active participant in charity, community, and philanthropic activities.
"Their friends and colleagues recognised then, as we do now, that Clem and Sylvia maintained a modest lifestyle and were always willing to help and support others and to assist causes that delivered real and lasting benefits to individuals and the wider community."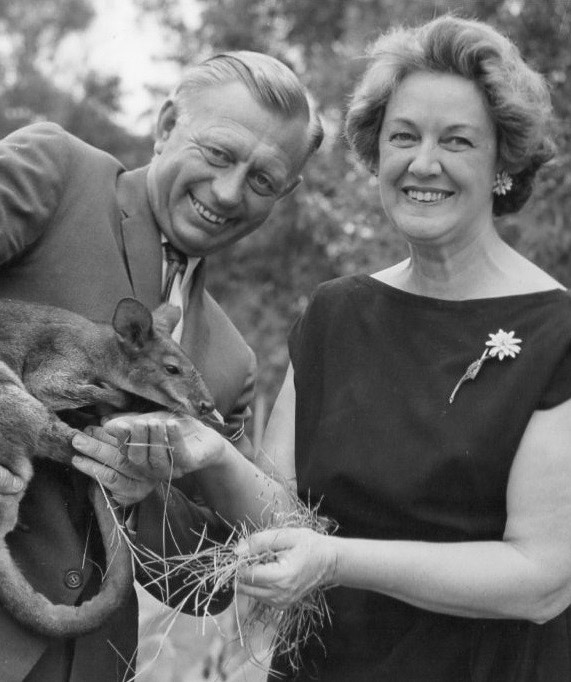 No cause was closer to the couple's heart than improving the health of Queenslanders through research – most notably in the fight against dementia.
"Clem recognised that scientific research is both costly and a long-term process with few genuine 'overnight successes," Mr Muir said.
"Meaningful breakthroughs are more often the result of hard work by researchers and the commitments made by their backers over many years.
"Clem was exposed on numerous fronts to the impact a range of dementias can have on individuals and those around them.
"And while Clem was no different to many other Australians in that regard, he knew he could help make a difference by supporting dementia research."
When UQ's Queensland Brain Institute (QBI) announced it would be building a centre dedicated to dementia research, the Clem Jones Foundation – the organisation charged with continuing Clem and Sylvia's philanthropic pursuits – knew it was a cause worthy of his name.
"Since his passing in December 2007, Clem's philanthropic work has been continued by the Foundation, with around $30 million in funding support made to the many and varied charitable endeavours, causes, and philosophies he supported," Mr Muir said.
"We share Clem's belief in the benefits of taking a long-term commitment to support medical research.
"The personal, community, and economic impacts of dementia, spinal injuries, and macular degeneration alone justify that support.
"The Foundation also encourages other potential philanthropic supporters to get behind such research as well as constantly promoting to governments of all political colours the real and lasting community dividends that will come from reducing or eliminating such debilitating conditions."
In 2012, QBI's Clem Jones Centre for Ageing Dementia Research opened with a legacy to be bold, daring, adventurous, and above all, inspiring in its pursuit of discovering the unknowns of dementia.
A legacy inspired by Clem.