The University of Queensland's Professor Pankaj Sah has been elected as a Fellow of the Australian Academy of Science in recognition of his contribution to neuroscience over more than 25 years.
The Queensland Brain Institute (QBI) director joins the nation's eminent scientists, elected by his peers for the impact of his research and leadership.
UQ Vice-Chancellor Professor Deborah Terry said Professor Sah was a founding member of QBI, an institute dedicated to expanding knowledge of the brain in health and disease now celebrating its 20th year.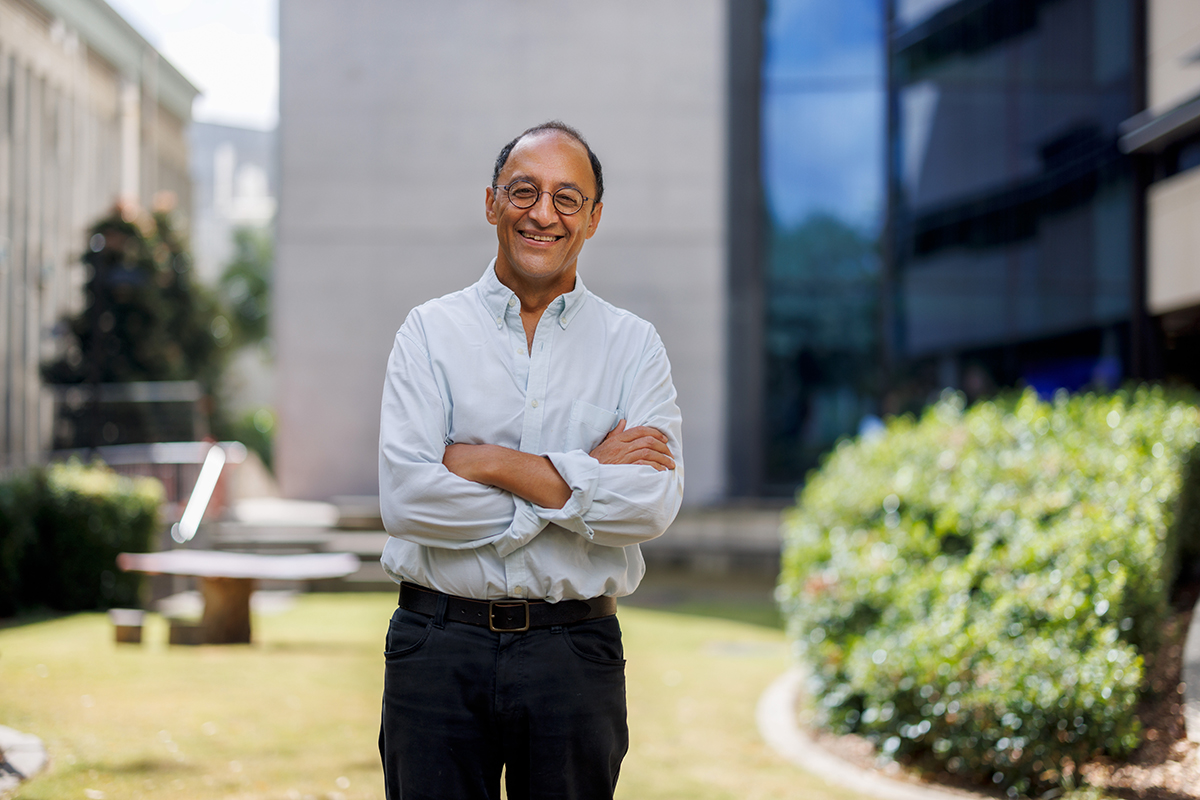 "In addition to his scientific discoveries, Pankaj is widely respected for his contribution to research underpinning the science of learning, with the overarching goal of improving educational outcomes," Professor Terry said.
"Pankaj champions international research collaborations and has served on national funding panels, career development and mentorship programs and the boards of some of the most prominent scientific journals.
"I am confident that he will continue to be an outstanding spokesperson for neuroscience research and its vital role in improving lives."
Professor Sah is a global expert in the amygdala and its vital role in how the brain regulates emotion, encodes memories and produces behavioural outcomes.
His lab was the first to define the types of neurons within the amygdala, their locations and intrinsic circuits, mapping the neural connections that underpin learning and memory.
"An enduring feature of my work is to encourage curiosity-driven science that leads to discoveries like those we have made about the amygdala," Professor Sah said.  
"This knowledge has provided targets for the development of new therapies to manage anxiety-related disorders, such as phobias and post-traumatic stress.
"The amygdala is a central part of the limbic system and plays a role in tagging our sensory inputs with emotional valence – good, bad, sad or scary.
"Further discoveries included identifying distinct interneurons in the amygdala, defining their circuits and redefining the external connections with the amygdala involved in fear learning and extinction.
"We also showed the amygdala can, under some circumstances, produce new brain cells, opening the possibility of stimulating the amygdala to grow new cells and repair itself.
"Our research has inspired others to pursue questions about the amygdala, helping to accelerate discoveries that will help many people live healthier and more productive lives."  
Professor Sah is one of 20 new Fellows announced today and joins the 47 UQ academics elected to the Australian Academy of Science.