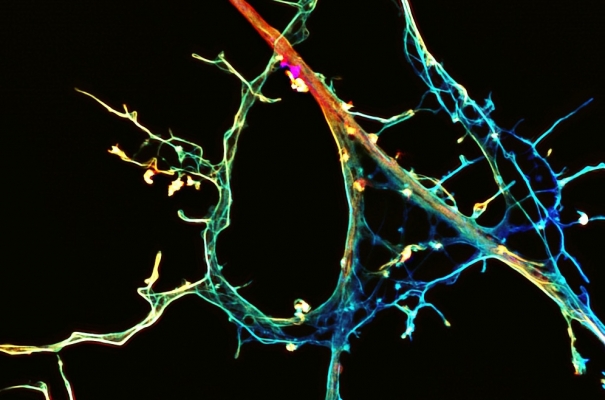 PhD student named a Westpac Future Leader
QBI's Laura Leighton has won a Westpac Future Leaders Scholarship.
Ms Leighton, a PhD student in Dr Timothy Bredy's laboratory, was one of just 22 recipients across Australia.
The scholarship provides up to $120,000 for research or coursework studies at graduate level and includes a nine month bespoke leadership development program and international experiences of up to six months. 
"Receiving the scholarship means I will be able to travel to extend my networks overseas and learn pioneering lab techniques," Ms Leighton said.
"I am incredibly thankful for this investment in my future."
Australian Academy of Science support for brain plasticity
Dr Iris Tong Wang, a postdoctoral researcher in Dr Victor Anggono's laboratory, has received a JG Russell Award from the Australian Academy of Science.  
Dr Wang said she felt honoured and thankful for her award, to explore neural plasticity and how receptors for the amino acid glutamate are controlled in the communication between neurons.
The award provides $6000 towards the costs of equipment, maintenance and travel as a top up to her Australian Research Council Discovery Early Career Researcher Award, supported by the generosity of the late Miss J Russell.
QBI home to quality early-career researchers
Queensland Brain Institute Director Professor Pankaj Sah congratulated Laura Leighton and Dr Iris Wang on their accolades.
"QBI is committed to training and mentoring future neuroscience leaders," Professor Sah said. 
"These awards attest to the high calibre of our young researchers."
Help QBI research