Future of dementia research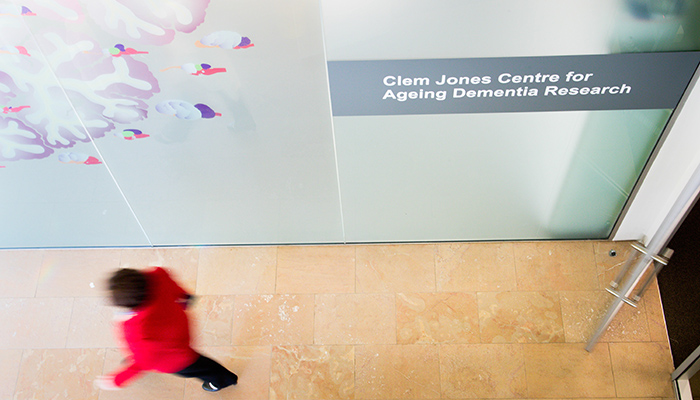 Where to next for dementia? More than a century since Alzheimer's disease was first described, we still lack an effective treatment and the same is true for other dementias. The obvious question is, when are they coming and will there be a cure? It's likely dementia, like cancer, will never be completely preventable, but we should be able to delay its onset, and limit its damage.
The large impact that dementia currently has on society has led to generous support for basic research, from both governments and philanthropists. In 2013, the Australian Government set up the National Institute for Dementia Research to coordinate funding and priority research projects on dementia in Australia. Both state and federal governments committed funding to dementia research.
A world-leading research centre
Around the same time, with state funding and generous support from the Clem Jones Foundation, QBI established Australia's first dedicated research centre for dementia – the Clem Jones Centre for Ageing Dementia Research (CJCADR). 
In just a few years, CJCADR has become a global leader in dementia research, with 10 research groups and more than 90 scientists working to understand what causes dementia and how it can be treated. Directed by Professor Jürgen Götz, the Centre's work is driven by the belief that fundamental, basic research is needed to solve the increasing challenges posed by Alzheimer's disease and other dementias. This aligns with international initiatives such as the UK Dementia Research Institute and the German Centre for Dementia Research. 
A range of issues are being addressed to understand and combat this devastating condition, from the molecular and cellular changes that underlie disease, to the development of new antibodies and therapeutic approaches.
The ultimate objective is to help the community by coming up with new treatments and ways to monitor and diagnose dementia. QBI scientists are keen to translate basic research findings into clinical trials, as demonstrated by their exercise trial and portable ultrasound project. If the ultrasound research goes according to plan, this will also help the more than one-third of people with dementia who live in rural and regional locations where access to medical facillities is difficult.
To help communicate its research and to connect with patients and carers impacted by dementia, QBI hosts an annual Public Dementia Forum, bringing together scientists, clinicians, carers, community groups and the general public to promote knowledge exchange across the dementia community.