Max McChlery's first love is boxing, but he recognises that contact sport comes with the risk of brain injury. Inspired by the opportunity to advance our knowledge about the brain and its response to injury, he put up his hand for a concussion research pilot study at the Queensland Brain Institute.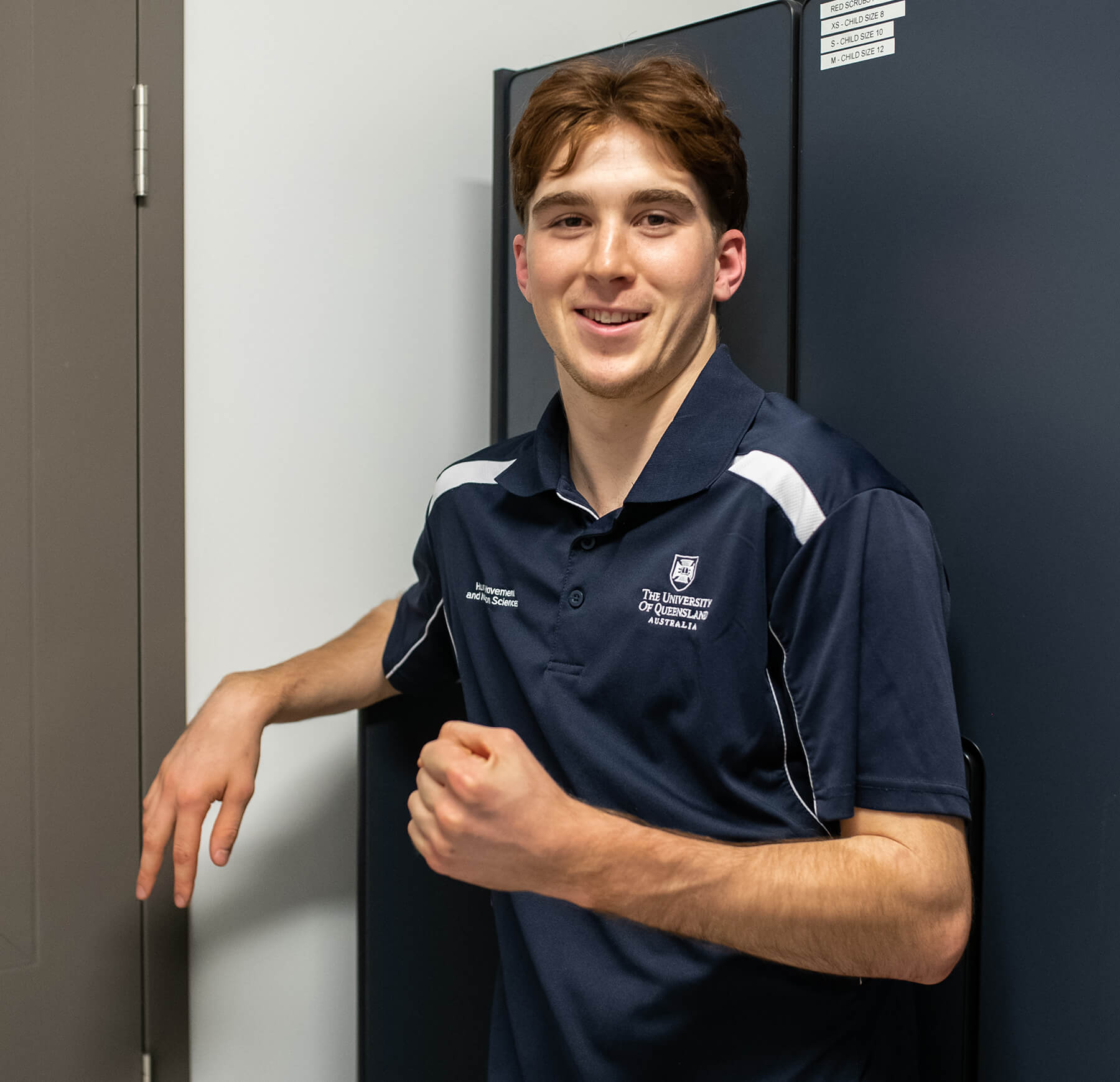 "I've been boxing since I was 12 years old, and I heard about QBI's concussion research through my boxing coach. I thought it'd be cool to be part of something like this, so I volunteered. I look forward to hearing what the team finds out when they're ready to share their results." 
After an initial phone call, Max met the QBI research team in person. They explained the protocol and conducted a saliva test and a Magnetic Resonance Imaging (MRI) baseline scan at The University of Queensland's Centre for Advanced Imaging (CAI). 
Next, Max competed in the Australian Championships of the Ring in Adelaide as a light welterweight boxer and won his fight. Three, seven, 14 and 30 days after the fight, he was back at CAI for more saliva tests and MRIs, which took approximately two hours to complete. 
"It sounds like a lot, but it's not difficult. You need to stay still during the MRI, but the team makes sure you are comfortable. Overall, it's been a good experience," Max said. 
Help concussion research
Helping fight concussion
Heading up the concussion research study is Associate Professor Fatima Nasrallah, a leading neuroscientist in the field with a background in magnetic resonance and interdisciplinary brain research. Using advanced imaging, Fatima and her team aim to identify a blood or saliva biomarker specific to concussion. Ultimately, this knowledge could lead to a new diagnostic tool for concussion.   
The QBI team is grateful to people like Max, who willingly volunteer their time to progress our understanding of the brain. Max participated in a pilot study that is a precursor to a much larger project involving young rugby players and their experience with concussions. If the QBI team can secure enough funding, this project will kick-off in 2022.
Meanwhile, Max, who only wanted to box, was encouraged by his mother to study as well. He's now in his fourth year of Clinical Exercise Physiology at The University of Queensland.
"I have enjoyed the course. Not just because it's sports-related, but because it's given me a good understanding of the many processes in our bodies. Not that I think about this when I'm fighting. You're not thinking then, you're just feeling."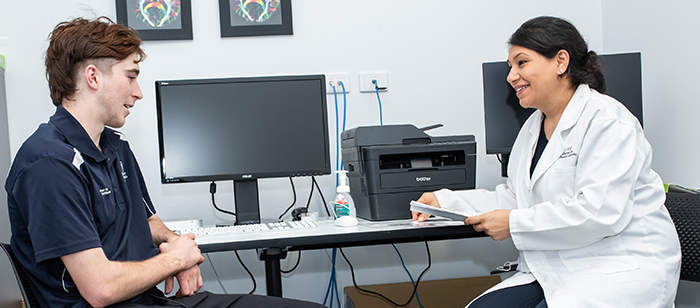 Max said there's more awareness about concussion in his sport now. "It gets talked about. I know coaches make sure we don't do too many heavy sparring sessions a week, even if the athletes want to," Max said. "And, if you get a big head knock in a fight, you know you're got to take time off to recover. There's probably more than could be done in general in the sport, but we're making progress." 
Max's comments reinforce the need for an evidence-based test for concussion. A biomarker (saliva or blood sample) test that's brain-specific would help ensure an athlete is accurately diagnosed and can either return to competition or stay away until their brain has fully recovered.
While the QBI's research team is focused on concussions acquired during sports activity, the research results will also help with the diagnosis and personalised treatment of people who have sustained a concussion through motor vehicle accidents, falls and violent assaults.