Unlocking the mystery behind the catastrophic death of nerve cells in neurodegenerative disease is driving University of Queensland (UQ) researcher Dr Adam Walker and his team to new heights in the fight against motor neuron disease (MND) and frontotemporal dementia.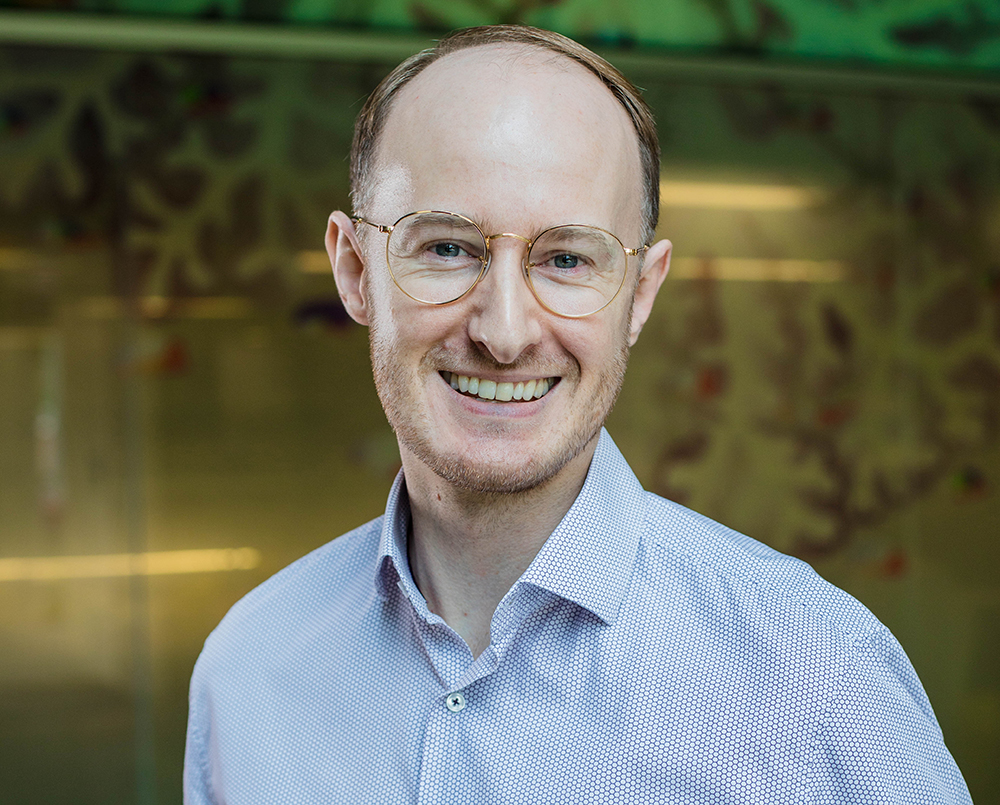 Dr Walker, the Ross Maclean Fellow at UQ's Queensland Brain Institute, is one of only five researchers worldwide to be named a Novartis Institutes for Biomedical Research Global Scholar in 2021, receiving US$1 million over three years to continue his vital work.
The project is the subject of an agreement between Novartis and UniQuest, the commercialisation arm of UQ. 
"MND is a horrible disease and there are currently no therapies that have a meaningful benefit for patients," Dr Walker said.
"In Australia, there is only one drug approved for MND treatment and it extends a person's lifespan by a couple of months but doesn't improve a person's quality of life. 
"In the US, there are two drugs approved for use by the FDA, however, both have limited efficacy." 

Why do proteins clump in MND, dementia?
Dr Walker said he was focused on determining how neurodegeneration started by looking closely at a specific protein that aggregated in the nerve cells of people with the diseases and caused nerve cells to die. 
"In MND the protein clumps together in the spinal cord, while in patients with frontotemporal dementia, it aggregates inside the nerve cells of the brain," Dr Walker said. 
"We want to find out why this happens and hopefully, find a way to slow down the disease progression."
UniQuest CEO Dr Dean Moss congratulated Dr Walker on becoming a NIBR Global Scholar. 
"It is thrilling to see such important early-stage research receive the support of a company like Novartis and a great marker of the quality of research at UQ," he said. 
Dr Walker was named Ross Maclean Fellow in 2018, which allowed him to establish a lab at QBI and undertake early-stage work that led to the research funding from Novartis. 
Fight MND separately funded a post-doctoral fellow in his lab, which supported vital early research and laid some of the foundations for the project. 
FightMND is one of largest independent funders of MND research in the world. Since 2014, FightMND has invested more than $55.9 million into research to find effective treatments and a cure for MND.
Media: Brooke Baskin, UniQuest, b.baskin@uniquest.com.au; +61 0409 767 199.