Queensland Brain Institute researcher and genomic pioneer Professor Naomi Wray is one of 28 Fellows elected to the Australian Academy of Health and Medical Sciences in 2020.
Professor Wray, a joint appointment between the Institute for Molecular Bioscience and Queensland Brain Institute, is already a Fellow of the Australian Academy of Science and was awarded the 2019 NHMRC Elizabeth Blackburn Investigator Grant Award (Leadership in Basic Science).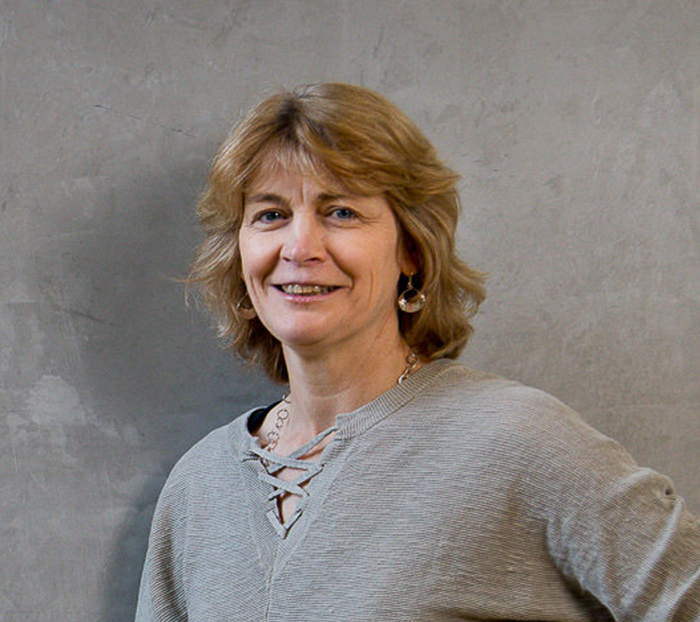 Queensland Brain Institute director Professor Pankaj Sah said Professor Wray had revolutionised our understanding of motor neurone disease.
"She and her colleagues opened the door for targeted motor neurone disease treatments in 2016, after discovering three genes associated with the disease.
"Her work was part of an international study of more than 30,000 people.
"Discovering the three new associated genes opened new opportunities for research to understand a complex and debilitating disease that otherwise has no effective treatments and currently afflicts around 1400 Australians," Professor Sah said.
Institute for Molecular Bioscience director Professor Ian Henderson also congratulated Professor Wray.
"The human genome was mapped more than a decade ago, and since then, big-data scientists like Naomi have been able to link particular DNA strands to various traits and diseases," Professor Henderson said.
"This is a massive boon for medical prognosis and is just the beginning of what will be a huge new future in precision medicine.
"Risk factors in your DNA will one day become an standard tool for both GPs and specialists, thanks to the lifelong work of dedicated scientists like Naomi."
AAHMS president Professor Ingrid Scheffer said the importance of health and medical science had never been more in the spotlight.
"The Academy brings together and celebrates the nation's best brains in health and medicine," she said.
"We are delighted to welcome these 28 Fellows who will help us continue to deliver on this purpose and contribute to tackling our nation's worst health crisis in a generation.
"The diverse talents and expertise of these Fellows reflects the incredible breadth and depth of Australia's world-class health and medical research.
"It is this solid base of expertise that has equipped the country to address the pandemic so successfully."
Professor Scheffer said Professor Wray used quantitative analyses to understand complex genetic diseases and to predict genetic risk.
"She particularly focuses on disorders of the brain and her findings have helped to demonstrate the polygenic and shared genetic architecture of psychiatric disorders," she said.