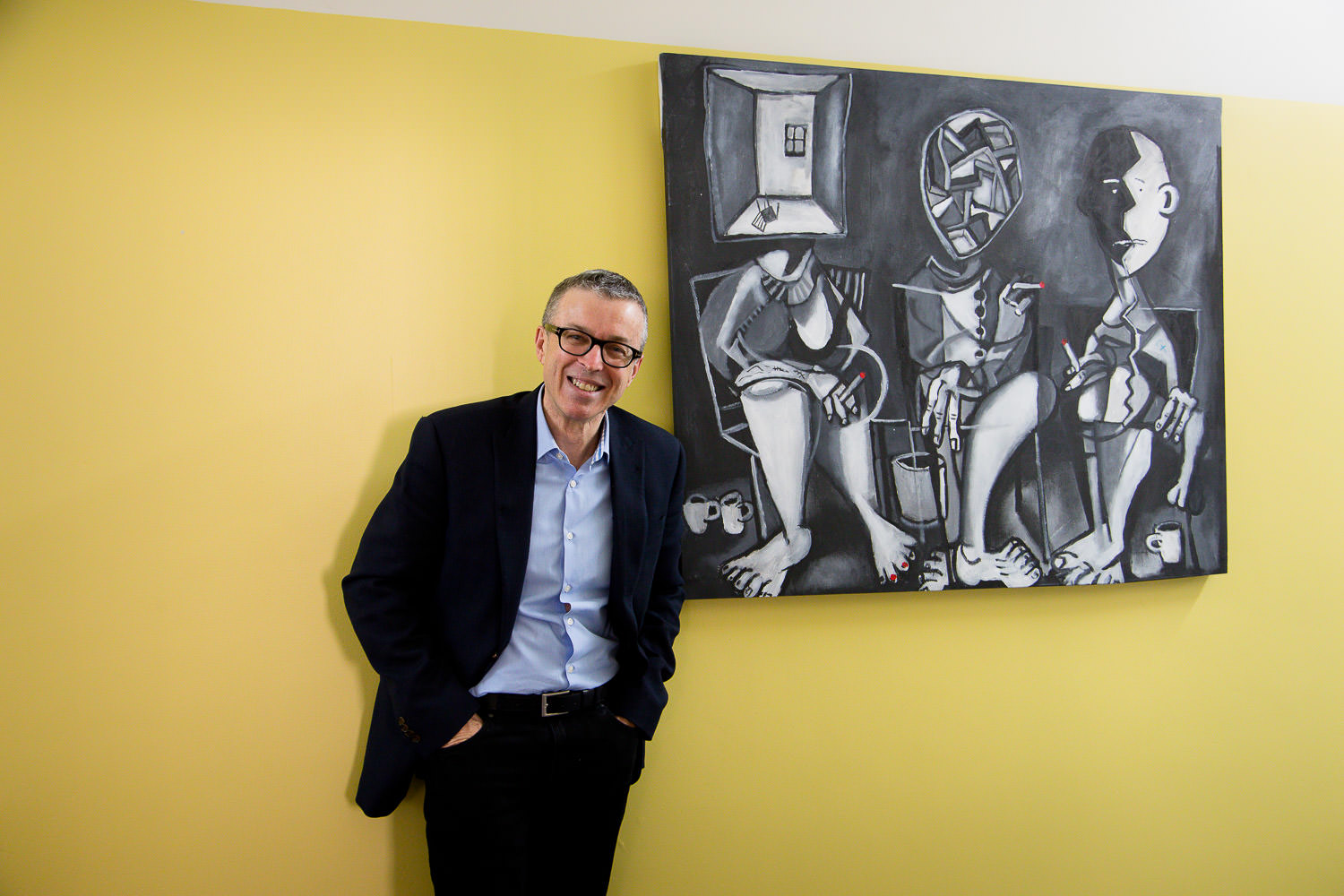 The University of Queensland's Professor John McGrath has won a prestigious international fellowship in the Niels Bohr Professorship Program in Denmark to continue his ground-breaking research into schizophrenia.
Professor McGrath, a psychiatrist and researcher with the Queensland Brain Institute and Director of the Queensland Centre for Mental Health Research, will divide his time between Australia and Denmark while building a new program with colleagues at the Aarhus BSS – Aarhus University.
This new work will include investigating the link between schizophrenia and Vitamin D levels in 80,000 newborns.
Professor McGrath said the $6 million program opened up a new world of research possibilities.
"I am excited because this funding offers the opportunity to build new teams and explore our data in new ways," Professor McGrath said.
"We will be working with teams at the Queensland Centre for Mental Health Research and Harvard University, looking at the epidemiology of mental disorders."
The Niels Bohr Professorship Program attracts applicants from across the globe in all disciplines of science and the humanities. Recipients demonstrate outstanding research and a high standing in the international research community.
Professor McGrath's team was the first in the world to show that low Vitamin D status in pregnant women and babies could affect brain development and increase risk of schizophrenia later in life.
He will use the Neils Bohr Professorship to repeat the study with a much larger population of Danes, building on a long-standing collaboration with Professor Preben Bo Mortensen at Aarhus University National Centre for Register-Based Research.  
"Much like the role of folate in preventing spina bifida, our hypothesis is that we could prevent a small fraction of schizophrenia cases in a simple, safe and acceptable manner with a vitamin D supplement," Professor McGrath said.
"While developing better treatments of mental disorders is crucial, there is also an urgent need to discover causal risk factors for serious disorders like schizophrenia. If we can understand the causes we can then think about prevention."
Professor McGrath will also use the professorship to establish a Danish research program to identify environmental and genetic causes of schizophrenia and other mental illnesses.
He has won several national and international awards and in 2007 was appointed a Member of the Order of Australia (AM).
In 2013 he was awarded a prestigious John Cade Fellowship by the National Health and Medical Research Council, and in 2015 he was elected a Fellow of the Academy of Health and Medical Sciences.
The Niels Bohr Professorship is funded by the Danish National Research Foundation.  
 
Help QBI research