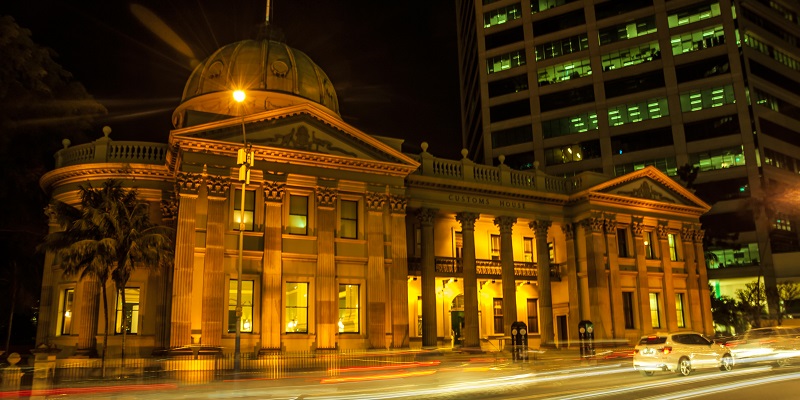 An all-star opera cast will unite for one night only to raise funds for Alzheimer's disease research and care.
Now in its second year, The Hand Heart Pocket Gala Evening will be held on Friday 31 July at Custom's House.
All funds raised will support research at the Queensland Brain Institute's (QBI) Clem Jones Centre for Ageing and Dementia Research (CJCADR), which is heavily involved in dementia and Alzheimer's disease research; and the support and care services of Alzheimer's Australia (Qld).
Stars headlining the evening include soprano Natalie Peluso, who has performed at the Royal Opera House, Covent Garden, and represented Australia in the BBC Cardiff Singer of the World.
Music has long been considered a great way to break through to dementia patients; knowledge which inspired the impressive coterie of singers assemble a magical journey for guests through Carmen, La traviata, Die Fledermaus, Casanova, Magic Flute, Lakmé, and Romeo and Juliette.
Developments in Alzheimer's treatment have showed great promise this year, with the discovery by QBI scientists that ultrasound technology can be used to treat Alzheimer's disease and restore memory.
QBI researchers discovered that the innovative drug-free approach breaks apart the neurotoxic amyloid plaques that result in memory loss and cognitive decline, and are working quickly to deliver the treatment to humans within three years.
Performances on the evening include:
Tenor Jaewoo Kim spent many years based in England, performing for the English National Opera and Royal Philharmonic Orchestra in London, and touring throughout Europe, returning to Australia to perform for Opera Australia.
Mezzo-soprano Mia Daoud now lives in Milan, Italy, having performed in the title theatres in Pisa, Lucca, Livorno and Novara, and also performed in Florence and Genova.
An English National Opera contract has seen basso profundo David Hibbard play as a principal in Die Meistersinger, Julius Caesar and Rossini's Moses in Egypt and Simon Boccanegra for the Glyndebourne Festival Opera, and was appointed First Bass with the Bremen Stadts Theater.
Shaun Brown is a baritone and Queensland Opera regular who is returning after spending a year in the United States. He has performed for Opéra de Lyon and New York's Center for Contemporary Opera.
Hand Heart Pocket Gala Evening
Date: Friday 31st July 2015
Time: 6:00pm for 6:30pm Reception on the Terrace
7:30pm Concert
9:00pm Post-concert Reception
Venue: Customs House, 399 Queen Street, Brisbane
Ticket: $130 (inc GST)
Dress: Cocktail
Media: QBI Communications, communications@qbi.uq.edu.au.