The diseases we research impact peoples lives
Donors often feel a strong connection to QBI as our research focuses on causes close to their hearts. The impact of neurological conditions is far-reaching and the motivation for giving is drawn from the effect these disorders have had on loved ones, friends and colleagues. QBI researchers devote their lives to finding solutions to some of the community's most-pressing health issues.
The support they receive motivates them and provides financial backing to help them continue to progress modern medicine. Our donors feel connected to QBI's research and through support of our work are helping make a difference.
"I think it is important for people with dementia, their families and carers, to know that they are not forgotten, and that there's a lot of work going on behind the scenes at QBI to try to unravel the tangled web that is dementia."

–

Robyn Hilton (established the Peter Hilton Senior Research Fellowship in Ageing Dementia)
Hear from one of our supporters

Jeff Maclean, Chair of QBI Advisory Board
What your donations fund
Your support can help us achieve a range of achievements


Brightest scientific minds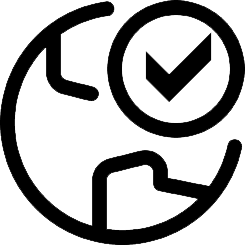 Solutions to global health challenges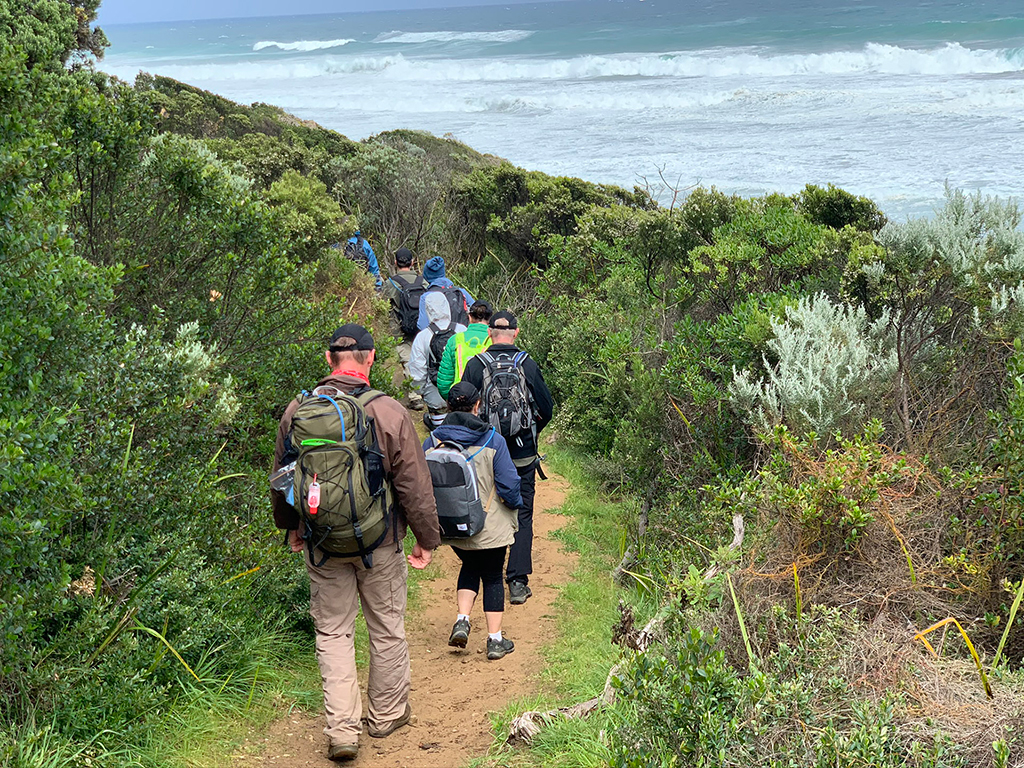 NFIA Trekkers do the hard yards for QBI
Through the hard work of Brian Davies, a successful businessman and immediate past-president and patron of the National Fire Industry Association (NFIA), and his wife, Liz, QBI was the joint-recipient of a donation of over $250 000 in 2019.
This incredible effort was the result of the NFIA Patron's Walk held in October, which may sound like a scenic walk in the park but Brian, Liz and seven other NFIA members spent three days enduring driving rain and winds of close to 50 knots coming straight from Antarctica.
The idea for the walk came while the couple were completing the Three Capes Walk to raise money for the Queensland Brain Institute in 2018.
On that walk, Liz suggested to Brian that as the patron of the NFIA, he could create his own walk for charity. Mr Davies believes that corporate Australia has a big responsibility to give back, which is testament to the success of the inaugural walk. The money raised was shared between the Queensland Brain Institute and the Gallipoli Medical Research Foundation (GMRF).
The NFIA walk is the first of three walks to raise money for research at QBI and GMRF, with the aim of raising $500 000 in three years. The donation from the NFIA walk will help QBI's research into motor neurone disease, dementia, Parkinson's disease, stroke and QBI's Discovery Research Endowment fund, which enables fundamental research into major health issues, including depression, anxiety, PTSD and epilepsy. QBI is extremely grateful to Brian and Liz and the NFIA team for their support.
The NFIA walk is the first of three walks to raise money for research at QBI and GMRF, with the aim of raising $500 000 in three years.
The Stafford Fox Medical Research Foundation
In 2019, The Stafford Fox Medical Research Foundation confirmed its continued generous support of the prestigious $2.5 million philanthropically funded international fellowship to Dr Steven Zuryn at the Queensland Brain Institute to fight stroke-induced dementia, also known as vascular dementia. The Foundation also continues to support the work of Emeritus Professor Perry Bartlett's research into prevention of dementia in ageing by improving cognition through exercise.
The Stafford Fox Medical Research Foundation was established in 2013 following the death of Moyna Fox, and named in honour of her late husband, James Stafford Fox, a former BP Australia chief executive.
Stafford and Moyna Fox started one of Australia's wealthiest medical research foundations after many years of careful planning, resulting in a fund worth over $100 million. It was only publicly revealed in Moyna's will when she died in 2013, many years after her husband.
James Stafford Fox was a private person, tall, physically imposing, but without a, particularly dominant personality. He rose from a position as a junior clerk at the Port Melbourne depot of the Commonwealth Oil Refineries (COR) in 1932, to become the first Australian chief executive of
BP Australia Ltd in 1971.
James Stafford Fox spent three years at the helm of BP Australia, and retired in 1974 at age 60,
remaining on several boards until 1985. By 1990, he was in poor health, suffering, among other things, from dementia. He entered a nursing home and died in 1994. By that time, he had already charted the course that would lead to the establishment of the foundation. Moyna lived on for more than 18 years, knowing what would happen after her death, but never revealing it publicly. Eventually, she too succumbed to dementia and died in 2013. The couple, who were so careful with their money and who clearly had no desire for fame and prominence during their lifetime, will now forever be remembered for their generosity in setting up the Stafford Fox Medical Foundation.
The Foundation's support of QBI is crucial in enabling Emeritus Professor Bartlett and Dr Steven Zuryn to continue their work in finding solutions for the growing challenge of dementia today. This cutting- edge research is helping put Queensland and Australia at the forefront of world medical research.
Got a story you would like to share?
Are you a donor or supporter of QBI and would like to share your story? We would love to hear from you!
Researchers have revealed if touch-sensing neurons are attached to the surrounding skin correctly, they can avoid breakages and degeneration.

Dr Kerry Dowsett's curiosity about how the brain functions has led him to leave a lasting gift in his will to the Queensland Brain Institute.

Max McChlery's first love is boxing, but he recognises that contact sport comes with the risk of brain injury.
Pages