Help us to understand two of the greatest challenges of modern science:
how the brain functions and the prevention and treatment of disorders of the brain.
Our researchers are dedicated to unlocking the mysteries of the many neurodegenerative diseases and mental health disorders which currently account for a staggering 45% of the burden of disease in Australia, including dementia, motor neurone disease, stroke, depression, schizophrenia, and concussion.
QBI scientists devote their careers to the fundamental science behind how the brain functions and how and why things go wrong. Their breakthroughs lay the groundwork for potential treatments—and it all starts with the support of our generous donors.
What your donations fund
Your support helps our researchers solve the major neurological health challenges facing our community


Brightest scientific minds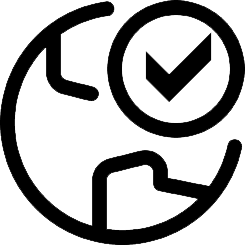 Solutions to global health challenges
Why we give
These donors made a difference by supporting our brain research
 
Dr Kerry Dowsett's curiosity about how the brain functions has led him to leave a lasting gift in his will to the Queensland Brain Institute.
The impact of mental health on the community sparked a couple to start a relationship with QBI.
A group of builders may help spark the next breakthrough in neuroscience after donating money from their parking lot to help dementia research.
Talks & tours

QBI's talks and tours program helps interested members of the community discover more about the brain and neurological conditions. Our researchers conduct tours of QBI's world-class facilities and also enjoy sharing their research findings through lectures, talks and discussions.
Talks and Tours are designed for community and business groups, and anyone interested in learning more about the brain and the impact of disorders of the brain including dementia, motor neurone disease (MND), stroke, mental health, Parkinson's Disease and more. 
To learn more about QBI's research you can:
•   book a researcher to talk to your community or business group
•   tour the Institute
Deputy Director (Advancement)

Queensland Brain Institute
Phone: + 61 7 334 66405
Email: a.markey@qbi.uq.edu.au
Senior Manager Advancement

Queensland Brain Institute
Phone: +61 7 334 63211
Email: l.codd@uq.edu.au
Advancement Manager

Queensland Brain Institute
Phone: +61 7 334 60542
Email: e.pearl@uq.edu.au
Engagement Officer

Queensland Brain Institute
Phone: +61 7 334 66412
Email: jessica.obrien@uq.edu.au