Help us to understand two of the greatest challenges of modern science:
how the brain functions and the prevention and treatment of disorders of the brain.
What your donations fund
Your support helps our researchers solve the major neurological health challenges facing our community


Brightest scientific minds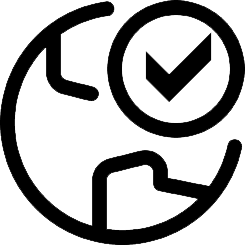 Solutions to global health challenges
Why we give
These donors made a difference by supporting our brain research
 
Talks
Our talks program is designed for business and community groups, and individuals interested in the science of the brain.
If you'd like to hear first-hand from one of our leading neuroscientists, get in touch to arrange a tailored lecture, talk, or discussion at your location.
You can learn about brain anatomy, brain functions and find out about our ground-breaking research on neurological diseases and disorders including:
dementia
motor neurone disease (MND)
mental health, and more.
Email our Advancement Team to enquire. 
Curious to see what happens behind the scenes here at QBI but can't make it in person? Take a virtual tour of our world-class facilities.
Australian Brain Bee Challenge
If you're a high school student or teacher interested in the brain, you can join us for the Australian Brain Bee Challenge. We host the Queensland State finals at QBI every year.
Visit our Australian Brain Bee Challenge page to learn more and register.
Deputy Director (Advancement)

Queensland Brain Institute
Phone: + 61 7 334 66405
Email: a.markey@qbi.uq.edu.au
Senior Manager Advancement

Queensland Brain Institute
Phone: +61 7 334 63211
Email: l.codd@uq.edu.au
Advancement Manager

Queensland Brain Institute
Phone: +61 7 334 60542
Email: e.pearl@uq.edu.au
Engagement Officer

Queensland Brain Institute
Phone: +61 7 3346 6412
Email: c.peppin@uq.edu.au