Dr Adam Walker: finding the missing piece to motor neurone disease
Dr Adam Walker marvelled at the new piece of the puzzle he'd just learned about motor neurone disease (MND).
He was completing a small project about the genetics of a rare form of MND in which just a single, tiny change in a person's DNA could cause them to develop the disease.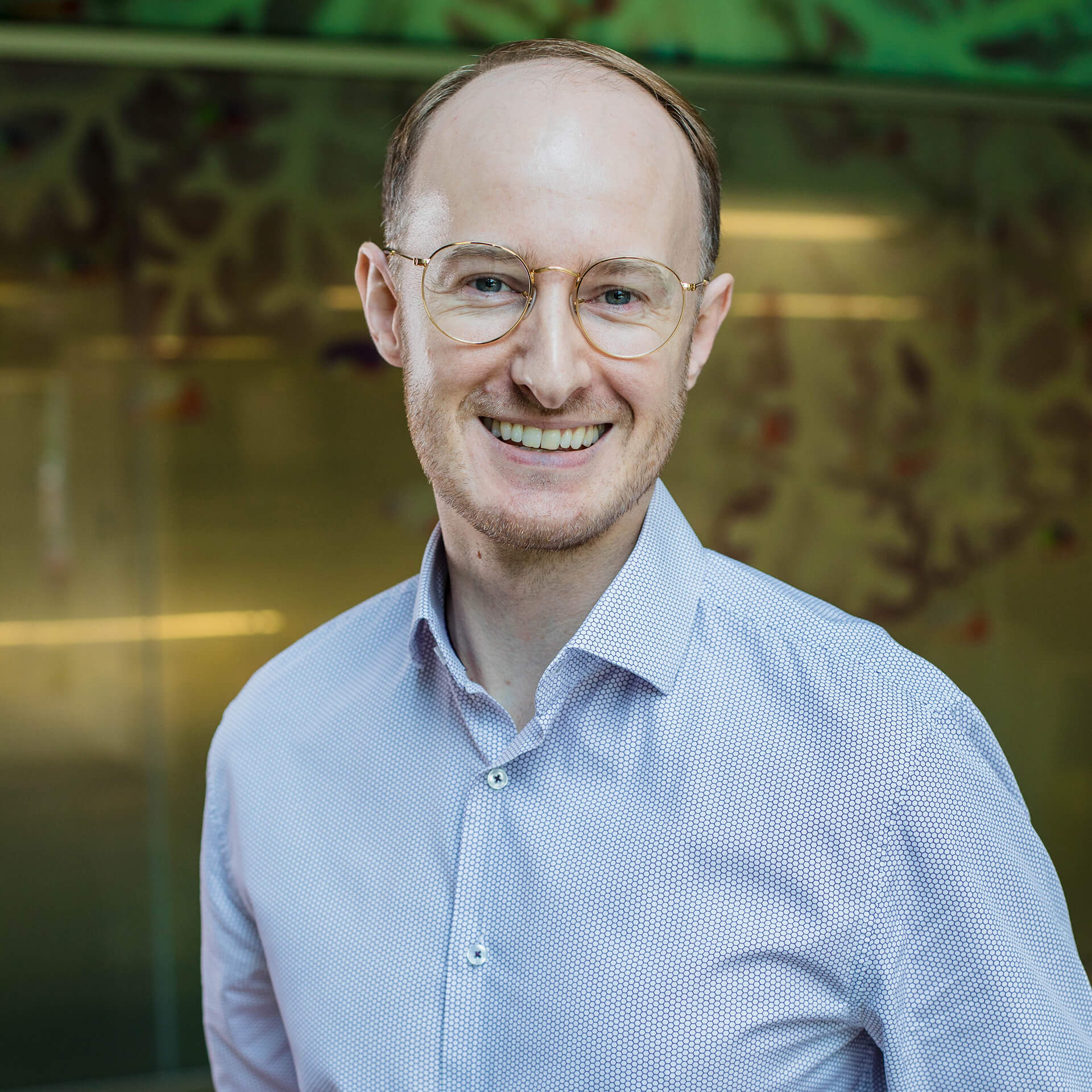 "I thought that was pretty amazing, and surely there must be a way it could be fixed," Dr Walker said.
That was in 2004, when Dr Walker was still undertaking his undergraduate degree, but that moment put him on the path of becoming a group leader at the Queensland Brain Institute (QBI).
"I've always been fascinated by biology," Dr Walker said.
"I love problem-solving, and I wanted to have a career that could have a positive impact on people.
"Even though no-one in my family has any scientific background at all, it seemed like being a researcher was always where I was headed."
Protecting nerves against degenerative process
The Walker Lab is investigating the pathology that causes neurons to degenerate in MND to identify genes and proteins which could protect against that pathology.
Of particular interest is the protein TDP-43 which, in a hallmark of MND, abnormally clumps together in parts of the nerve it shouldn't, causing the nerve to die.
"We don't know why this happens or how we can stop it," Dr Walker said.
"But if we can stop this clumping or protect the nerves against this process, then we should be able to slow down or even stop the progression of disease in people living with MND."
And Dr Walker and his team may not be too far away from a key breakthrough with his earlier research finding a path to recovery from MND.
While working at the University of Pennsylvania in Philadelphia, Dr Walker helped show in mouse models that if the accumulation of the abnormal TDP-43 was stopped, the mice recovered remarkably quickly.
"This recovery process even occurs after some of the nerves have died, meaning that the nerves that remain are able to compensate – as long as the disease process is stopped," Dr Walker said.
"Now in my laboratory at QBI, we are trying to find ways to adapt this idea that will work in people living with MND."
MND community rally together
Dr Walker – who is the recipient of the Ross Maclean Fellowship – and his lab are passionate about their work and are active supporters of MND advocates such as FightMND.
A highlight on the team's calendar is MND Awareness Week – a time to reflect on the impact MND has on the community.
"MND Awareness Week is a great way for us all to think more about the people living with the disease and their families, so that we can understand what is most important to work towards," Dr Walker said.
"There is so much more that can be done to support those with MND, and so much more research that is needed.
"We have many passionate and dedicated researchers working together here at QBI, across The University of Queensland, and around the world, and if more people are aware of the devastating impacts that MND has, hopefully we can raise much needed funds to accelerate our discoveries."
It's a proposition that, one day, could find a way MND "could be fixed".
"Sadly, we're not there yet, but as a scientist it's very exciting to see all the progress that has been made in understanding what causes MND," Dr Walker said.
"I'm really excited to see what we are able to discover in the coming years – we have many long-term, big-scale studies that are now starting to bear fruit, helping us to understand the biological mechanisms that drive MND pathology.
"I still believe that someday, hopefully sooner rather than later, we'll be able to help people with MND and other neurodegenerative diseases live better for longer."