The McCusker Charitable Foundation gifts $1 million for pioneering research at QBI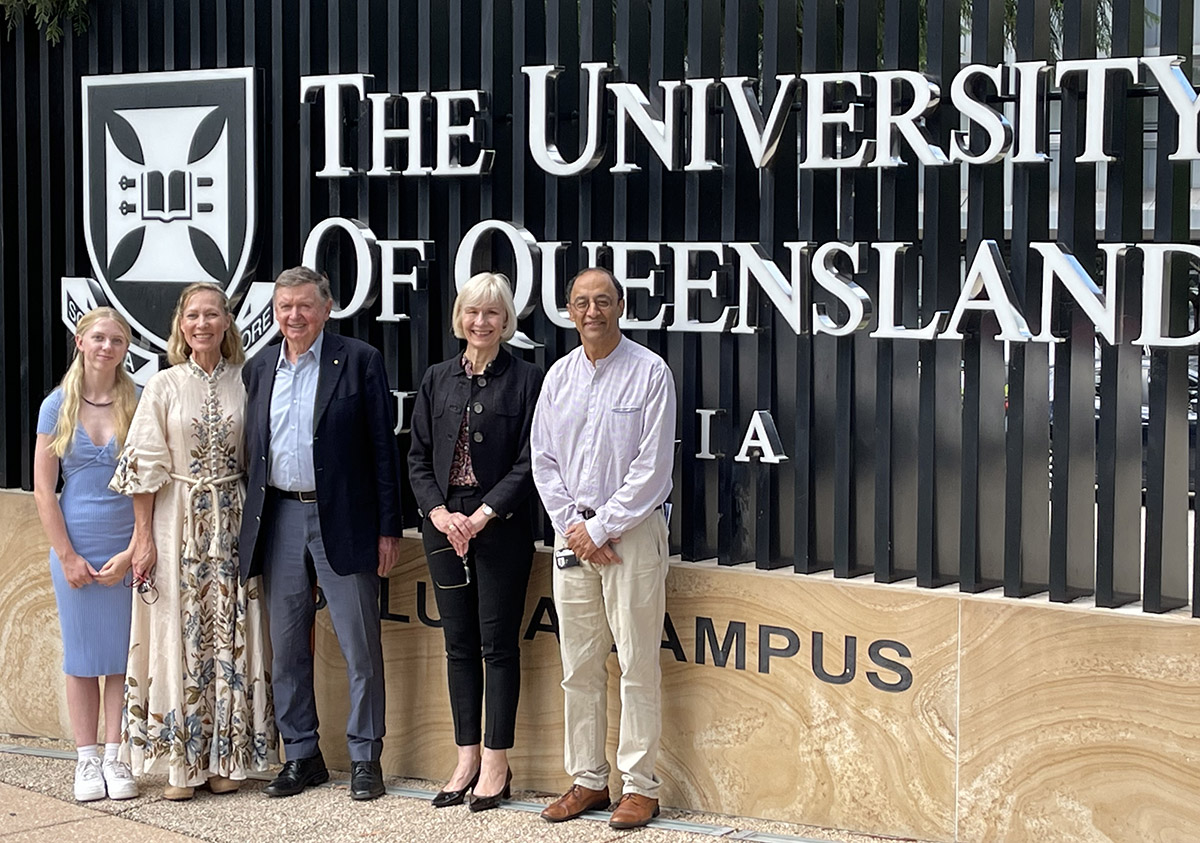 In April 2023, the McCusker Charitable Foundation made a generous philanthropic gift of $1 million to the Queensland Brain Institute (QBI) to support multiple activities in the dementia space and RNA therapies.
Since 2018, the McCusker Charitable Foundation has partnered with QBI and been pivotal in progressing Professor Jürgen Götz's research at the Clem Jones Centre for Ageing Dementia Research to develop a portable, non-invasive scanning ultrasound device.
In 2022, Götz's team began a human safety and tolerability trial for the ultrasound scanning device, involving patients with Alzheimer's disease.
QBI Executive Director Professor Pankaj Sah said the McCusker Charitable Foundation's generosity would be far-reaching and the impact it will create provides incredible opportunity for researchers at QBI.
"We are extremely grateful for Tonya and Malcolm McCusker's ongoing support in enabling Professor Götz's Laboratory to progress his innovative scanning ultrasound approach to treat dementia," Professor Sah said. 
"Thanks to the Foundation for this gift which will help build on and support some of the brightest minds in neuroscience progress their research."
Professor Sah said the funding would also enable significant progress in the field of RNA research and the Foundation's foresight in supporting this innovative research should be congratulated. 
"The potential for development of RNA therapies is limitless," he said. 
"With Professor Tim Bredy's RNA research we will create a platform to translate fundamental discoveries into new treatments for neurodegenerative disorders including Alzheimer's, Huntington's and MND, neurodevelopmental disorders including autism and intellectual disability, and neuropsychiatric disorders such as schizophrenia and PTSD. 
"With greater efficacy and fewer side-effects, we will improve the lives of those living with these diseases."
The McCusker Charitable Foundation currently provides funding of up to $5 million each year to charitable organisations with a focus on medical research, education, the arts, environment, aged care and youth programs.