On 18 August 2023, during National Science Week, the Queensland Brain Institute (QBI) hosted the UQ Ideas Forum in collaboration with the Institute of Molecular Bioscience (IMB) and the Australian Institute of Bioengineering and Nanotechnology (AIBN). 
Year 10 students from the Queensland Academy of Science Mathematics and Technology (QASMT) were invited to attend a panel discussion with experts from UQ's three flagship scientific institutes. The theme of this year's UQ Ideas Forum was 'The future of Artificial Intelligence: Should we be worried?'

The special event sparked conversation and debate among researchers, industry experts, and school students about the future of AI. The engaging conversation, insightful questions, and powerful presentations made for a thought-provoking day, and a wonderful opportunity for our researchers to build connections with the next generation of scientists. 
The panel included Professor Bruno van Swinderen and Professor Fred Meunier from QBI, Associate Professor Jessica Mar, from IMB, and Ben Armstrong, Principal Product Manager at Microsoft. The panel discussions were facilitated by energy expert and science commentator, Dr Joel Gilmore.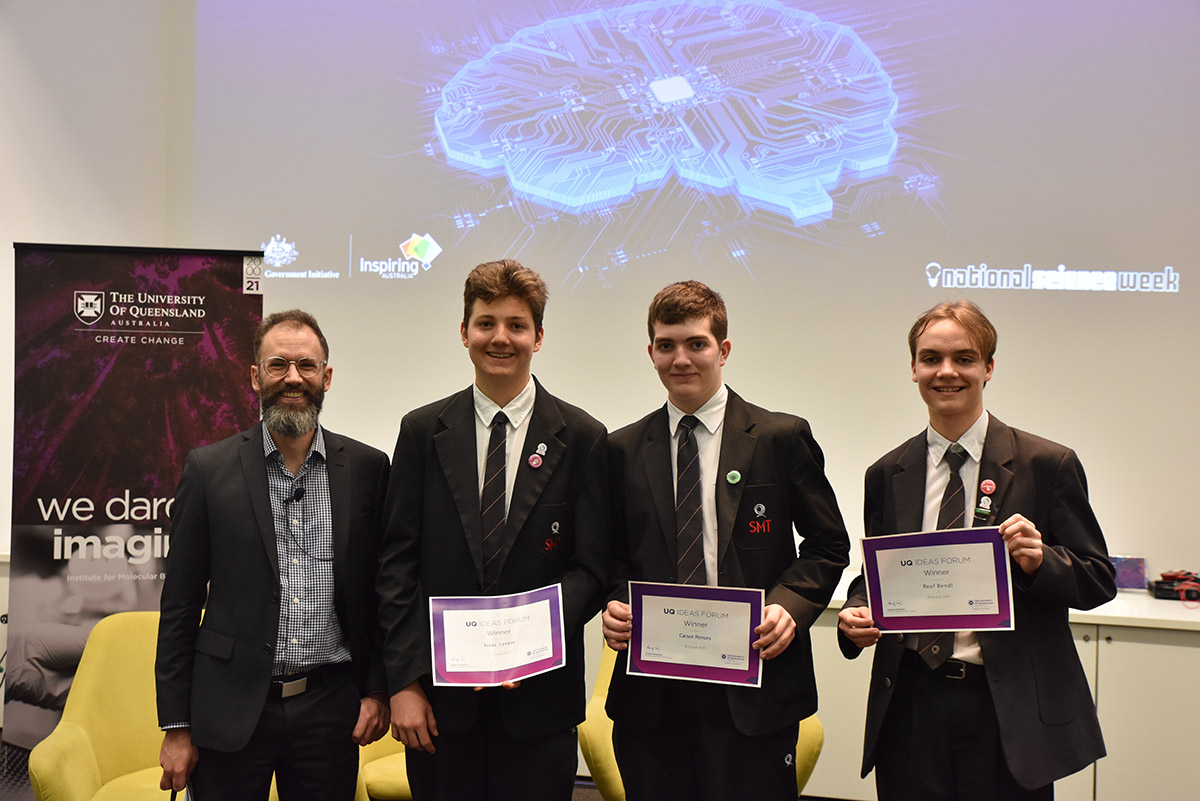 The winning team pitched an AI solution to an administrative problem facing school teachers, in an effort to improve teacher retention and reduce burnout. Reef Bendl, Carson Perrons, and Isaac Lerato were awarded an internship at one of the three UQ Institutes of their choice, which will take place over their 2023-2034 summer holidays. 
Watch the event below: