This ANZAC Day, there's an ANZAC and his group of mates we would particularly like you to remember. If 'mateship' is about a community coming together in tough times to do whatever they can to give everyone a fair go, then Al Forsyth's mates epitomise this spirit.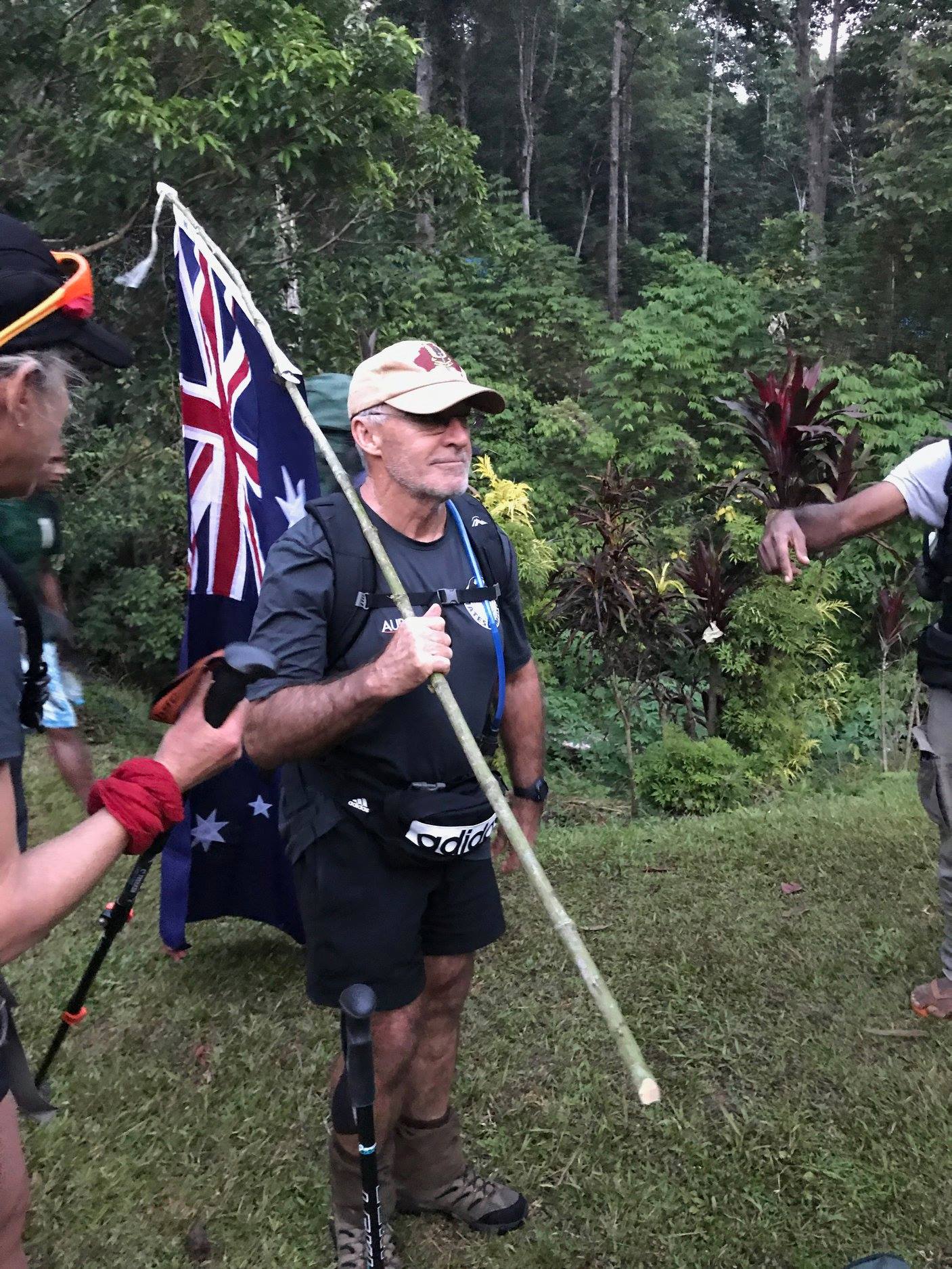 Al Forsyth AM is better known to his mates as 'Midget.' For 33 years, Al served our country in the Australian Defence Forces, including significant time with the Special Air Service (SAS) Regiment, where he became Regimental Sergeant Major. In 1991, Al received the Medal of Australia. When he left defence, Al dedicated 10 years to guiding trekkers across the Kokoda trail, up Mt Kilimanjaro, through Borneo, Vietnam and within Australia through the Kimberleys and Simpson Desert.
Then, in 2016, aged just 65 years, Al was diagnosed with younger onset dementia. For such a physically strong, healthy and active man, a dementia diagnosis was particularly challenging. Since then, 'Midget's Mates', led by Matt Collard, have banded together to honour the ex-serviceman's sense of adventure and raise funds to progress dementia research at the Queensland Brain Institute.
At the start, their adventures included taking Al back to Kokoda to complete his 90th crossing with the support of his family and doctor. In past years, Matt has led a cycle from Brisbane to Birdsville and run the Simpson Desert Ultra. This year, the team have called their challenge, Adventure4Dementia and will cycle 1,700km from Brisbane to Cairns before taking on the Ironman to raise awareness and funds for dementia research. 
"Midget taught me to make hay while the sun shines, do what you can, when you can -- and challenge yourself. I hope others are inspired to do the same and believe in themselves," Matt said. 
The mates behind Adventure4Dementia have set a challenging $50,000 fundraising target. They start their ride to Cairns on 3 June 2022. Please add your support to their efforts for dementia research by donating.