It's being called the MMM: Mad Matthew's Mission.
Matthew Collard is cycling 1500km from Brisbane to Birdsville and will then run 100km in the Simpson Desert Ultra.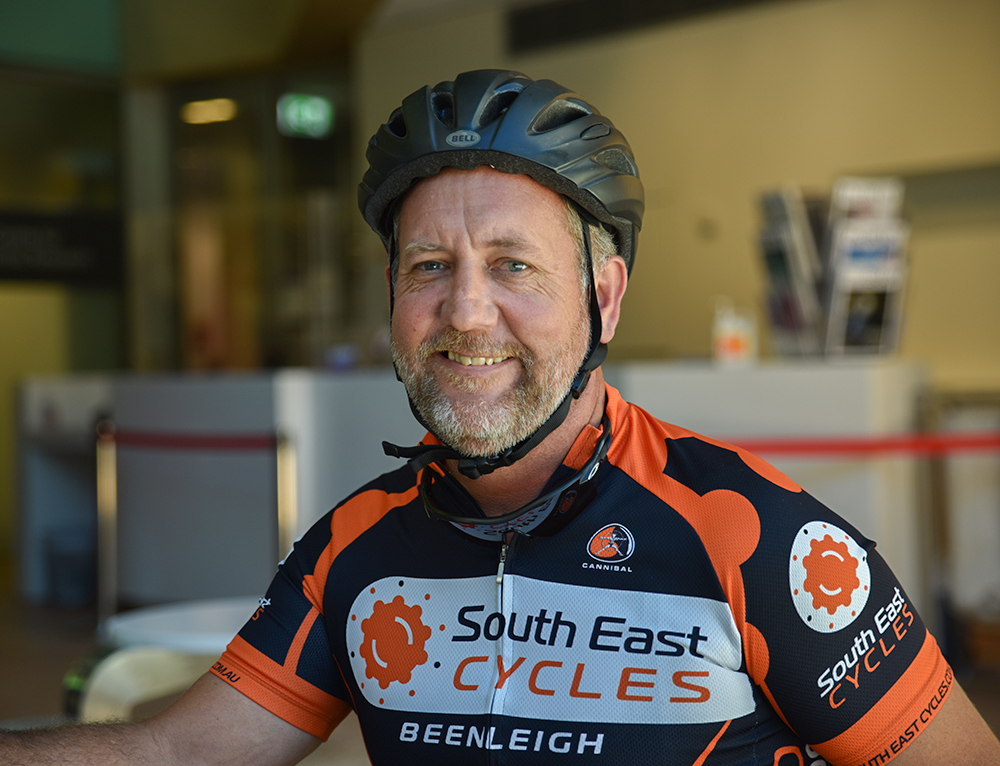 The aim is to raise $20,000 for dementia research at the Queensland Brain Institute, in honour of his friend Al "Midget" Forsyth, who was diagnosed in 2016.
"Watching his decline is just gut-wrenching so I want to do what I can to support the research, awareness of the research and signs of dementia," Mr Collard said.
Mr Forsyth was diagnosed with younger-onset dementia at the age of 65 years, after an active life that included 33 years with the military, a decade with a trekking company and 90 completions of the Kokoda Track.
Dementia adventure to inspire others
Mr Collard is the first to admit his mission, which started on May 23, is crazy and made him nervous in the lead-up – but that has not detered him.
"Midget taught me to make hay while the sun shines, do what you can when you can – and challenge yourself," he said.
Beyond fundraising, Mr Collard hopes to inspire others.
"It would be great to just inspire others to get out and have a crack. Too many people limit themselves by listening to others who are just plain negative," he said.
"I hope that my kids and others get inspired to stretch themselves and believe in themselves. It's amazing how much exercise changes your outlook for the better. My Uncle Merv has fondly named this journey MMM: Mad Mathew's Mission."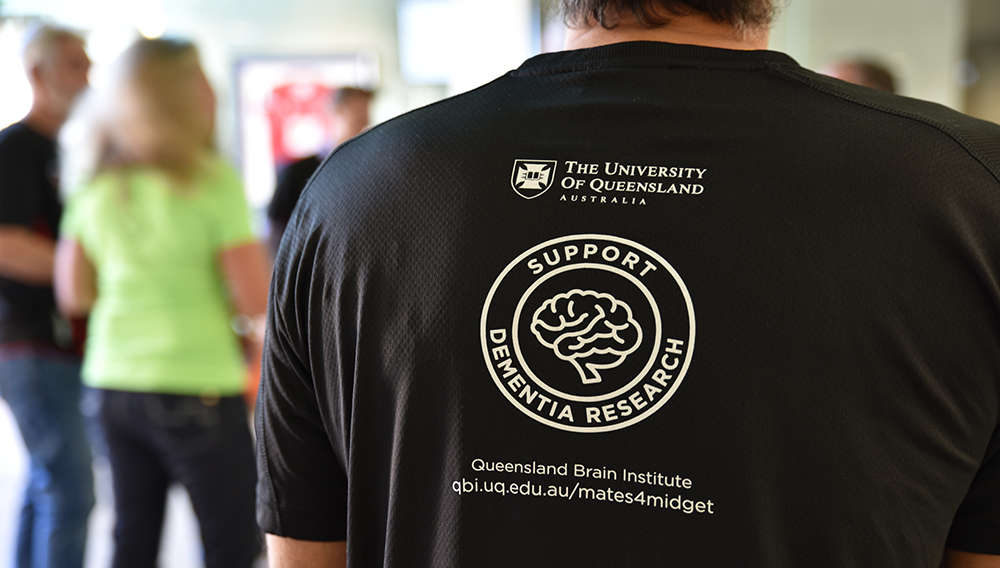 Preparation for the mission included many gym sessions, months of cycling and mental training – as well as planning logistics for meals, communications, support and back-up plans.
"There are a lot of scenarios that run through your head. You need to ensure your train of thought is focused on solutions. You also need to prepare mentally for the 'what if?'."
No cure, no treatment for dementia
QBI Professor Jürgen Götz, Director of the Clem Jones Centre for Ageing Dementia Research, said dementia did not discriminate and research was important in understanding disease initiation and progression at a molecular and cellular level – opening the door to novel therapies.
"There are an estimated 472,000 Australians living with dementia and a further 1.6 million involved in their care," he said. "There is no cure, no treatment to slow its progression, and an incomplete understanding of what causes the disease.
"Our mission is to conduct research in disease mechanisms, leveraging cutting-edge technologies, working closely with industry and clinical partners and translating findings into treatments and interventions.
"Ultimately we want to make an impact in one of the most pressing health challenges of our time."
Mr Collard is one of 17 members of the Mates4Midget team taking part in the Simpson Desert Ultra for their friend, covering distances from 25 to 100km.