Discovery research into the communication between brain cells could reveal the unknowns surrounding the origins of learning and memory.
Queensland Brain Institute neuroscientist Associate Professor Victor Anggono and his team are studying receptors in the neurons which help the brain to encode, store and retrieve information during learning and memory.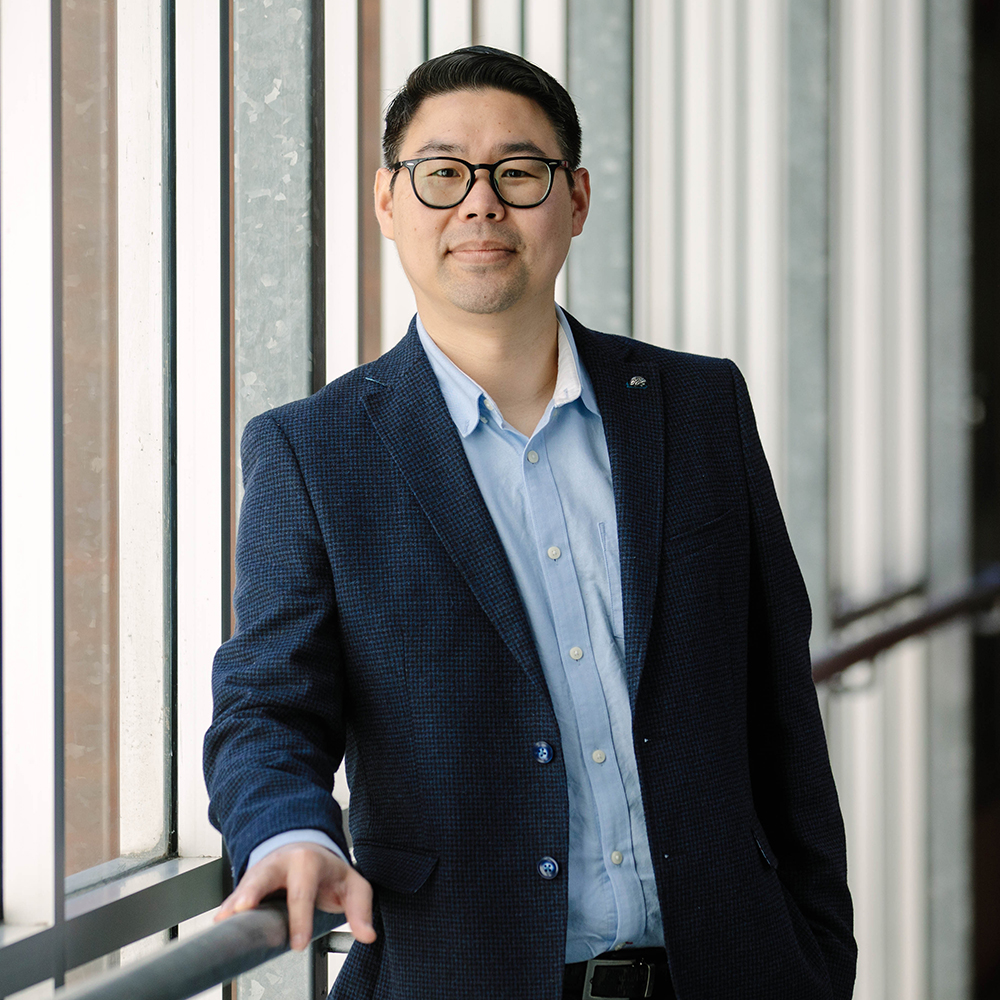 "This research program is aimed at uncovering molecular mechanisms underlying the trafficking of glutamate receptors," Associate Professor Anggono said.
"The number of these receptors must be kept balanced as disturbances in normal receptor function often lead to impairments in learning and cognitive deficits."
The study – and its results – has garnered national interest after Associate Professor Anggono was awarded an Australian Research Council (ARC) Future Fellowship.
The Future Fellowship is a $94 million scheme which supports innovative research deemed to be of national importance.
Discovery research critical in neuroscience
Associate Professor Anggono's study – which was one of 10 projects from The University of Queensland (UQ) to receive funding – will be bolstered by close to $1 million for the next four years.
"Understanding the mechanisms underlying information processing in the brain is a major goal of modern neuroscience," Associate Professor Anggono said.
"This fundamental research is essential to advance our understanding of the brain.
"Disorders of the brain account for a significant portion of the burden of disease in Australia, with few treatments currently available.
"In the longer term, our findings may also inform clinical research on new diagnostic tools and the identification of new targets for therapeutics."
UQ projects awarded an Australian Research Council (ARC) Future Fellowship
Associate Professor Victor Anggono's project at the Queensland Brain Institute seeks to understand the molecular mechanisms of neuronal communication for sensory and motor processing, learning, memory and cognition.
Professor Antje Blumenthal will work on defining immune system responses to environmental cues while fostering international collaboration and training future scientists at The University of Queensland Diamantina Institute.
Dr Joel Carpenter from the School of Information Technology and Electrical Engineering has a project to improve optical instrumentation for applications including biomedical imaging and telecommunications.
Associate Professor Coral Gartner at the School of Public Health will develop new regulatory options for legal tobacco which minimise transferring demand to illegal products.
Associate Professor Lee Hickey's project at the Queensland Alliance for Agriculture and Food Innovation is to optimise the root systems of food crops by overcoming genetic constraints.
Dr Ruth Knibbe from the School of Mechanical and Mining Engineering aims to improve understanding of the processes in zinc-ion batteries and high temperature electrolysis systems to facilitate new materials design.
Associate Professor Timothy Mercer of the Australian Institute for Bioengineering and Nanotechnology has a project to engineer synthetic genes to allow standardisation and optimisation of biomanufacturing processes.
Dr Conan Wang of the Institute for Molecular Bioscience has funding to develop a platform to design bioactive peptides and proteins to fight pests while protecting biodiversity.
Dr Loic Yengo of the Institute for Molecular Bioscience will develop statistical methods and software tools to analyse large genomic datasets and identify variants in humans and other species.
Assistant Professor Rowan Young at the School of Chemistry and Molecular Biosciences will look for new processing methods for polyfluorocarbons for agrochemicals and other applications which prevent environmental release.