The long-term effects of COVID-19 on the brain will be studied by a Queensland Brain Institute team and international collaborators, with the ultimate goal of blocking the infection from the brain.
The work is supported with a $900,000 grant from the National Health and Medical Research Council, announced today by Australian Health Minister Greg Hunt.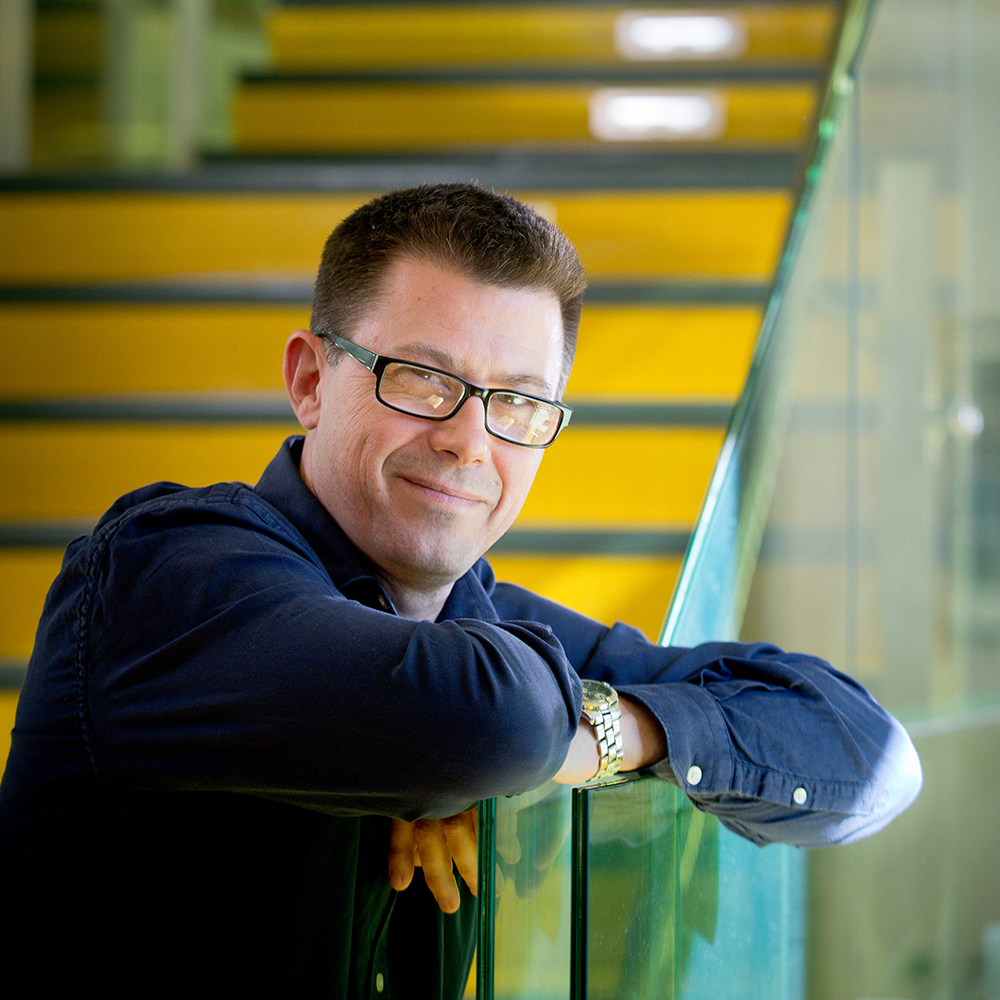 Professor Frederic Meunier and Dr Merja Joensuu from QBI and Dr Giuseppe Balisteri from the University of Helsinki in Finland are investigating how the SARS-CoV-2 virus behaves to understand the long-term consequences of virus interactions with brain cells.
"We know that COVID-19 is associated with a variety of neurological symptoms, including temporary loss of smell and taste; headaches, and in some fatal cases, severe blood clotting," Professor Meunier said.
"But the long-term consequences of potential interactions of the virus with brain cells are currently unknown.
"This grant will allow us to follow the fate of the virus as it enters our brain cells and establish whether it can be transported from neuron to connected neurons in the brain."
COVID caught on live brain cell
Epidemiological studies have shown that the 1918 influenza pandemic increased the risk of Parkinson's disease by 200 to 300 per cent, demonstrating the potential effect of viral infection on neurological disorders.
Professor Meunier said the team used a super-resolution microscopy technique called single molecule imaging to capture the SARS-CoV-2 spike protein on a live brain cell.
"Super-resolution microscopy is a technology that won the Nobel Prize for Chemistry in 2014, and has started a revolution in biology, allowing scientists to directly image and track molecules in live cells for the first time."
The grant will build on earlier work from the team, published in October 2020 in Science, one of the world's leading scientific journals, that found that a short sequence in the genome of SARS-CoV-2 provides the virus with an additional way to enter cells, and plays an important role in its transmissibility and infectiousness.
Grants help researchers lead the world
Fellow QBI researchers Dr Sathish Periyasamy and Dr Steven Zuryn were also awarded Ideas Grants, while Dr Sean Coakley and Dr Rodrigo Suarez found success by submitting their grants through The University of Queensland's School of Biomedical Sciences.
Minister for Health and Aged Care, Greg Hunt, said in announcing the Ideas Grants, that Australia continues to take a lead role in improving the lives of patients around the world through health and medical research.
"These projects demonstrate the outstanding innovation of the health and medical research sector in Australia and offer great promise for future advances in our understanding and management of health challenges," Minister Hunt said.
"From research on brain function to a new understanding of the critical role of the gut, these projects give us insight into leading-edge Australian research."