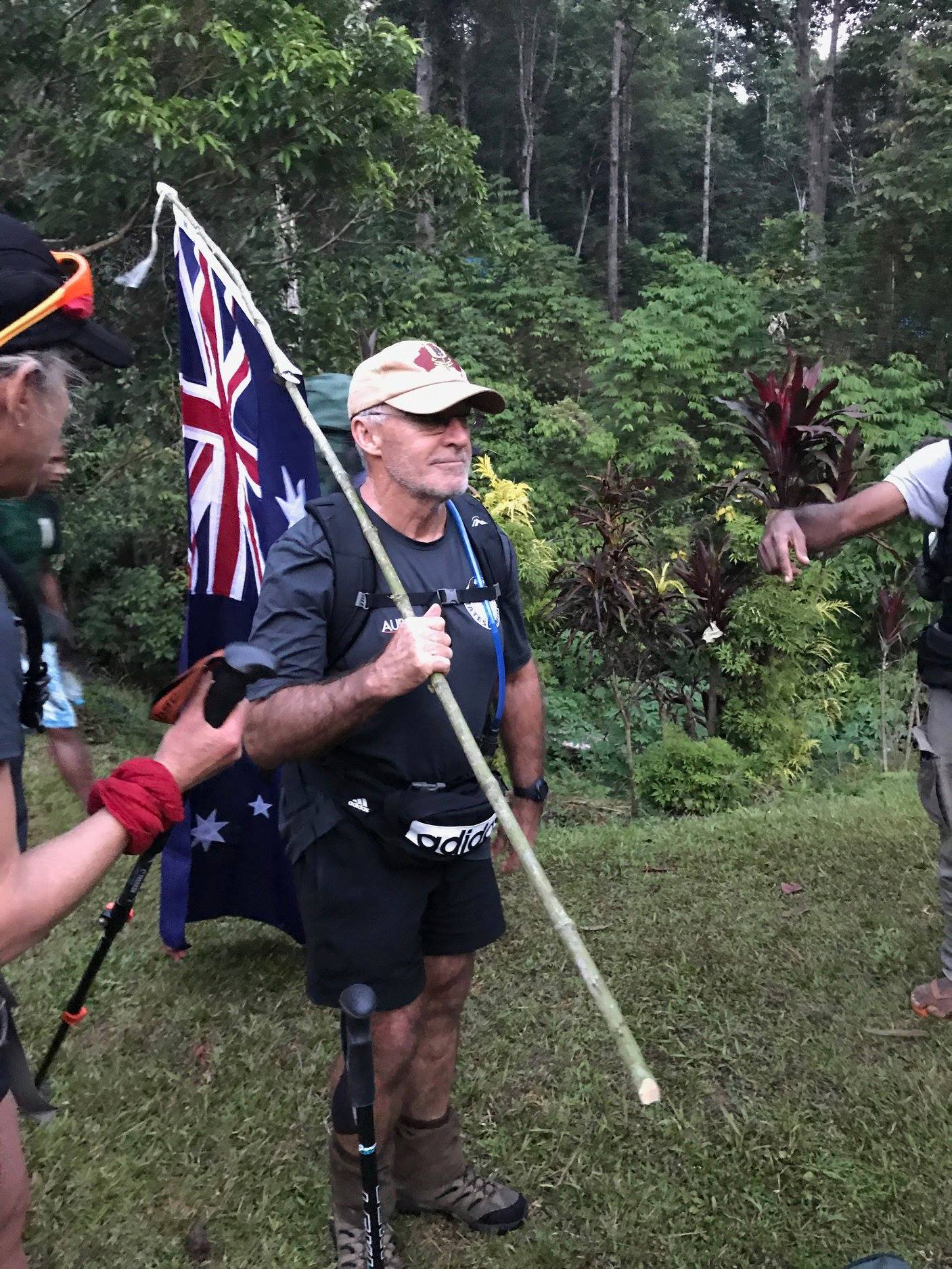 Mates4Midget is a tight knit group, united in fitness and friendship, who are taking on the Simpson Desert Ultra in honour of their friend Al Forsyth, who is fondly nicknamed Midget. In 2016, Al was diagnosed with early onset dementia. Their objective in tackling this challenge, is to not only rally around their friend but also to raise awareness and support for dementia research. If running 100km through the Simpson Desert was not enough, Matt Collard is taking on the impressive task of riding the 1500km from Brisbane to Birdsville to then undertake the ultra-marathon. 

Before Al's dementia, he had an extensive 33 years with the Military, a significant portion of which was with the Special Air Service Regiment (SASR) within which he secured legendary status as a Regimental Sergeant Major (RSM). Al was awarded The Medal of the Order of Australia (OAM) in 1991. After the Military, Al dedicated ten years with the corporate trekking company, Executive Excellence where he led countless trekkers across Kokoda, Mt Kilimanjaro, Vietnam, Borneo and within Australia, the Kimberley's, and Simpson Desert.  

Seventeen members of the Mates4Midget team will cover a range of distances at the Simpson Desert Ultra including 25km, 50km, 75km or a 100km's. The event is run from the 5 – 6 of June 2021.  

This isn't the first time the group have come together for their friend, Al.  Despite having crossed Kokoda 89 times, each Anzac Day, Al would mention how he would like to return to Kokoda one more time.  With the skills, dedication and commitment of the group they put in place a risk management plan and with the support of Al's family and Doctors, off the group went to cross Kokada. In July 2018, the group joined Al for his 90th and final crossing of Kokoda.  There has been no crossing of Kokoda like this one. Al was held in such reverence by the PNG nationals that six porters came out of retirement to support the crossing.  All along the track, the locals came out to greet Al and pay their respects.  The trek certainly had its challenges, given that Al's condition was well advanced, but with a good plan, excellent people committed to the task, they had a fun filled, incident free crossing of Kokoda.  Had they left it a few months later, Al would not have been up to the task.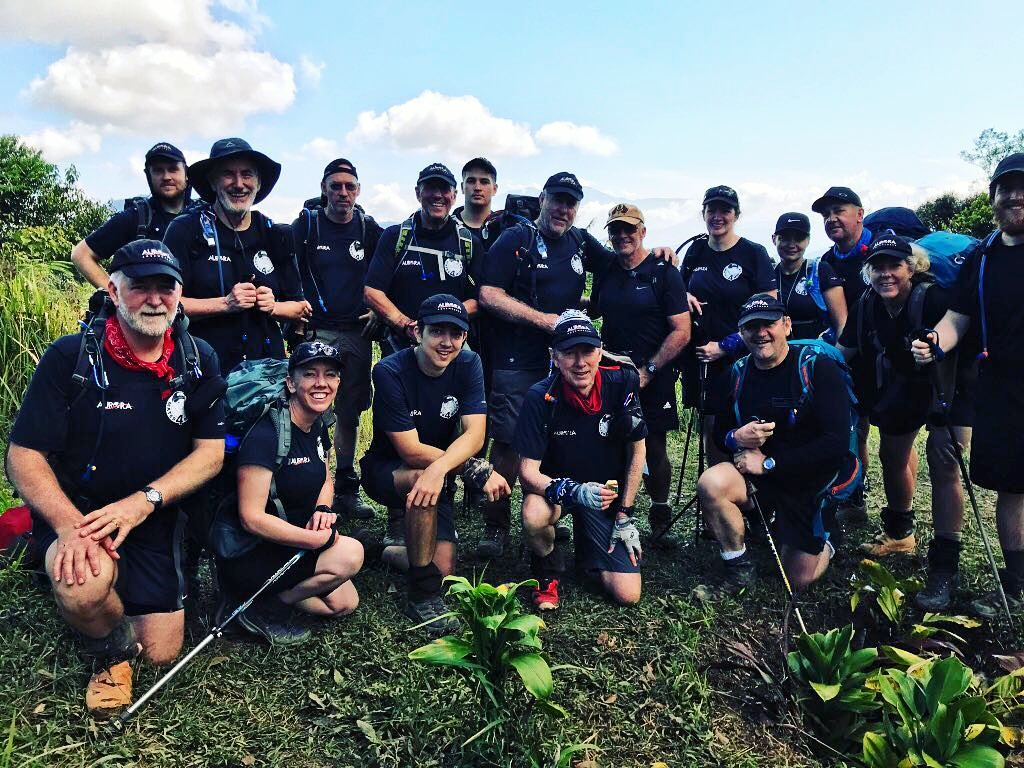 Al was joined by the people in this photo for his 90th and final crossing of Kokoda

Support Mates4Midget in their adventure by donating to dementia research, so that we can unravel the mystery that is dementia. 

Donate