Humans can now see what the world looks like to a bee, or a fish, thanks to new technology developed by researchers from The University of Queensland and University of Exeter.
School of Biological Science researchers Cedric van den Berg and Dr Karen Cheney, who work in the lab of the Queensland Brain Institute's Professor Justin Marshall, helped build a framework that improves the analysis of complex visual information through the eyes of animals.
Different vision of the animal kingdom
The technology, which took four years to develop, analyses images from land and water habitats to gauge how animals view them.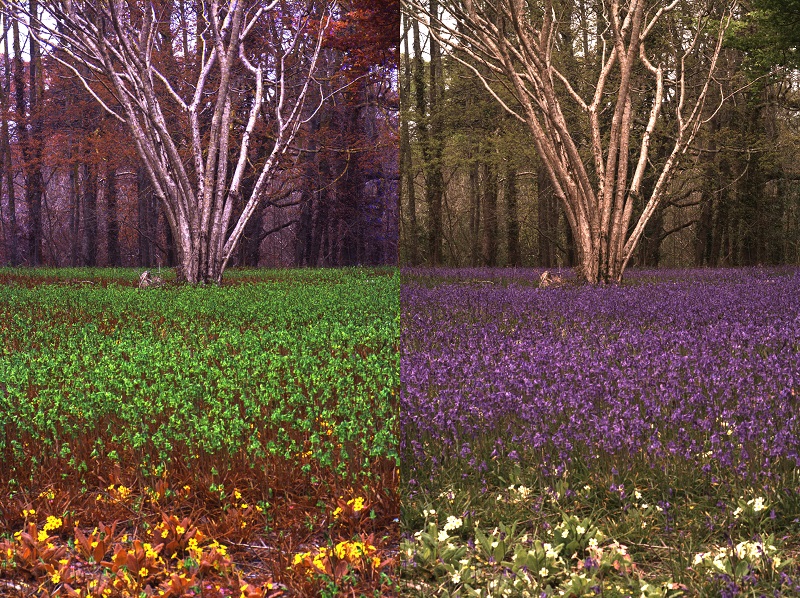 "Most animals have completely different visual systems to humans, so for many species it is unclear how they see complex visual information or colour patterns in nature, or how this drives their behaviour," he said.
"The Quantitative Colour Pattern Analysis (QCPA) framework helps solve that problem."
The images can be captured using both off-the-shelf cameras and purpose-built camera systems, with an extensive interactive online platform providing researchers, teachers and students with user guides and tutorials.
"You can even access most of its capabilities by using a $100 smartphone to capture footage," Mr van den Berg said.
Seeing colours and patterns like a fish
Dr Cheney said the framework would allow people to "cross the boundaries between human and animal vision perception".
"The flexibility of the framework allows researchers to investigate the colour patterns and natural surroundings of a wide range of organisms such as insects, birds, fish and flowering plants," she said.
"For example, we can now truly understand the impacts of coral bleaching for camouflaged reef creatures in a new and informative way.
"It's really a platform that anyone can build on, so we're keen to see what future breakthroughs are ahead."
The research is an international research collaboration between the University of Queensland and study co-leader Dr Jolyon Troscianko from the University of Exeter.
It is published in Methods in Ecology and Evolution.