Seventeen students will be venturing into the Queensland Brain Institute's labs once again for this year's summer research program.
The program started this week and runs for ten weeks until February 2019, with students working alongside researchers in an invaluable opportunity for practical, real-world experience.
The students join a number of QBI labs over a range of disciplines, from computational neuroscience to the genetics of neurodegenerative disorders.
The opportunity attracted many applications and saw more students awarded projects than previous years.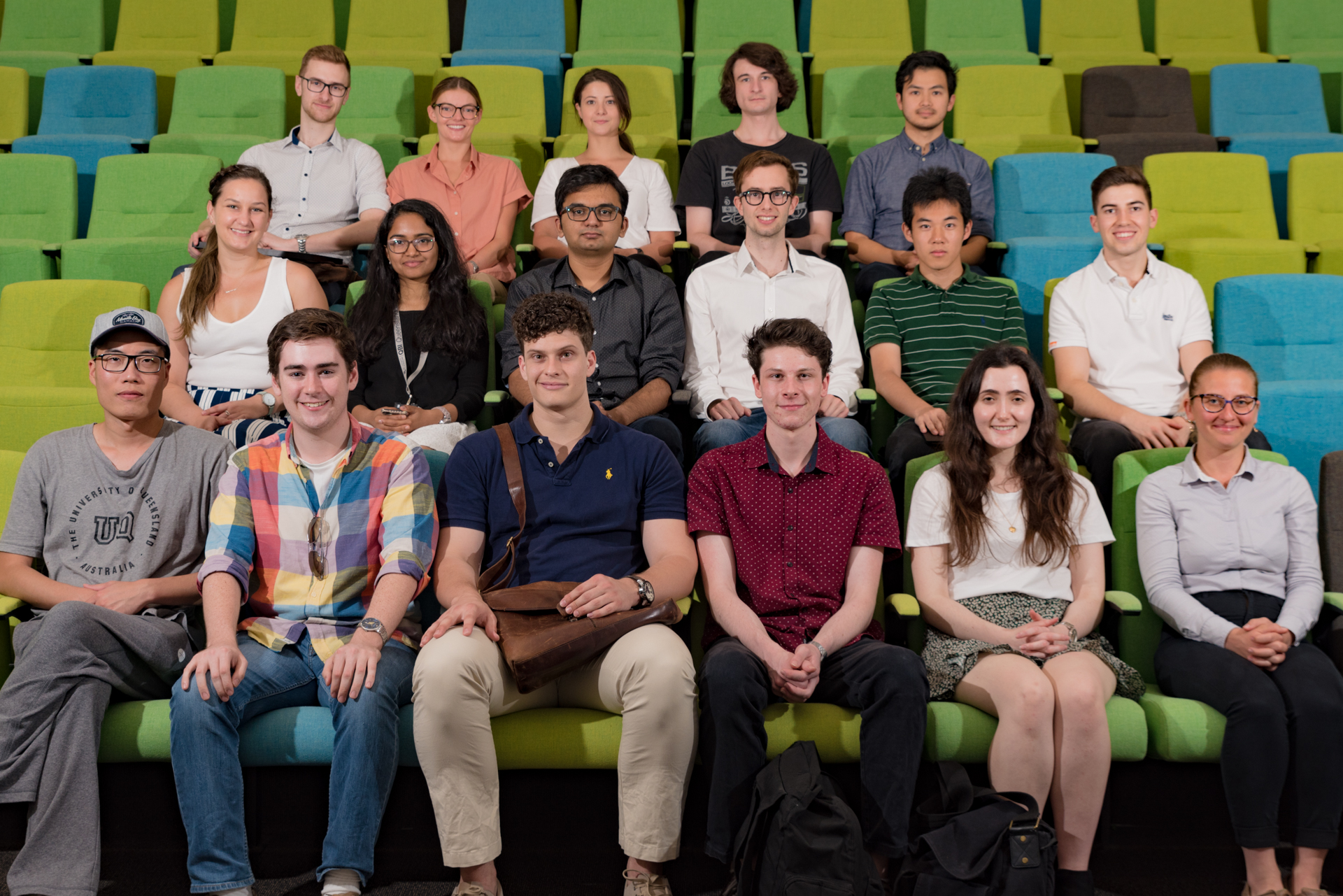 Scholarship supporting budding researchers
Three students have been awarded scholarships based on their academic merit and research potential.
Third-year Bachelor of Psychological Science (Honours) undergraduate student Mr Ethan Joel Campi has been awarded the 2018 Aleks and Elise Brumby Summer Research Scholarship, and will be researching developmental changes in the brain through adolescence in Professor Margie Wright's group.
The Aleks Brumby Summer Research Scholarship was established by Mr and Mrs Brumby in 2011 after the death of their son, Aleks, a past Chemistry student at the University of Queensland. It was renamed this year in memory of their daughter Elise, who passed away earlier this year, and was established with the goal of providing opportunities for budding researchers.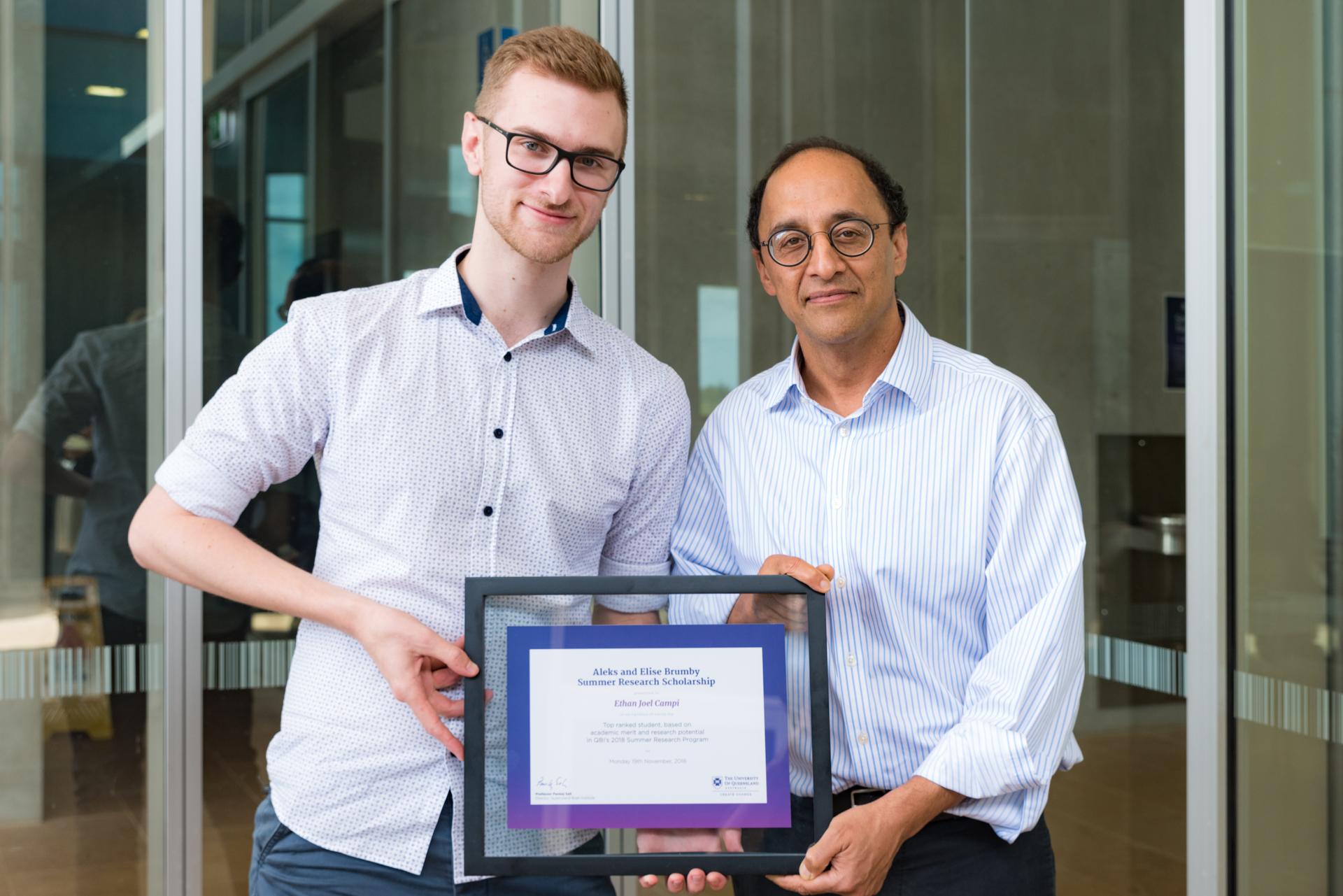 "We thought that if we were to do something, we wanted it to help another young person, like Aleks, with similar interests to him, and help to encourage them in their studies," Mr Brumby said.
"His death [was] an unbelievably awful experience, so hopefully we can play some small part in encouraging people to undertake brain research and help us understand the mind," he said.
The award has kick-started the career of a number of its recipients, including 2016 recipient Ms Yunan Ye, who is currently an honours student at QBI.
Ethan also participated in the 2018 UQSEC Winter Research Program and 2017-18 Summer Research Program, both in the Wright lab, and is planning to continue his research in Professor Wright's lab as his honours project next year.
Ashintosh scholarship bringing medical students into the lab
Two medical students will also join QBI labs to expand their experience with research. The Ashintosh-QBI scholarship program will for a third year welcome two medical students into the labs, with the hope of fostering the ever-important connections between research and the clinics. 
The 2018 recipients – Ms Oksana Bar and Mr Jack Michael Downes – will join Ethan in the Wright lab to track developmental changes in the brain through adolescence.
The partnership comes at an important time for QBI with clinical trials a goal for the next few years, including the upcoming 2019 Epha4 trial for MND.