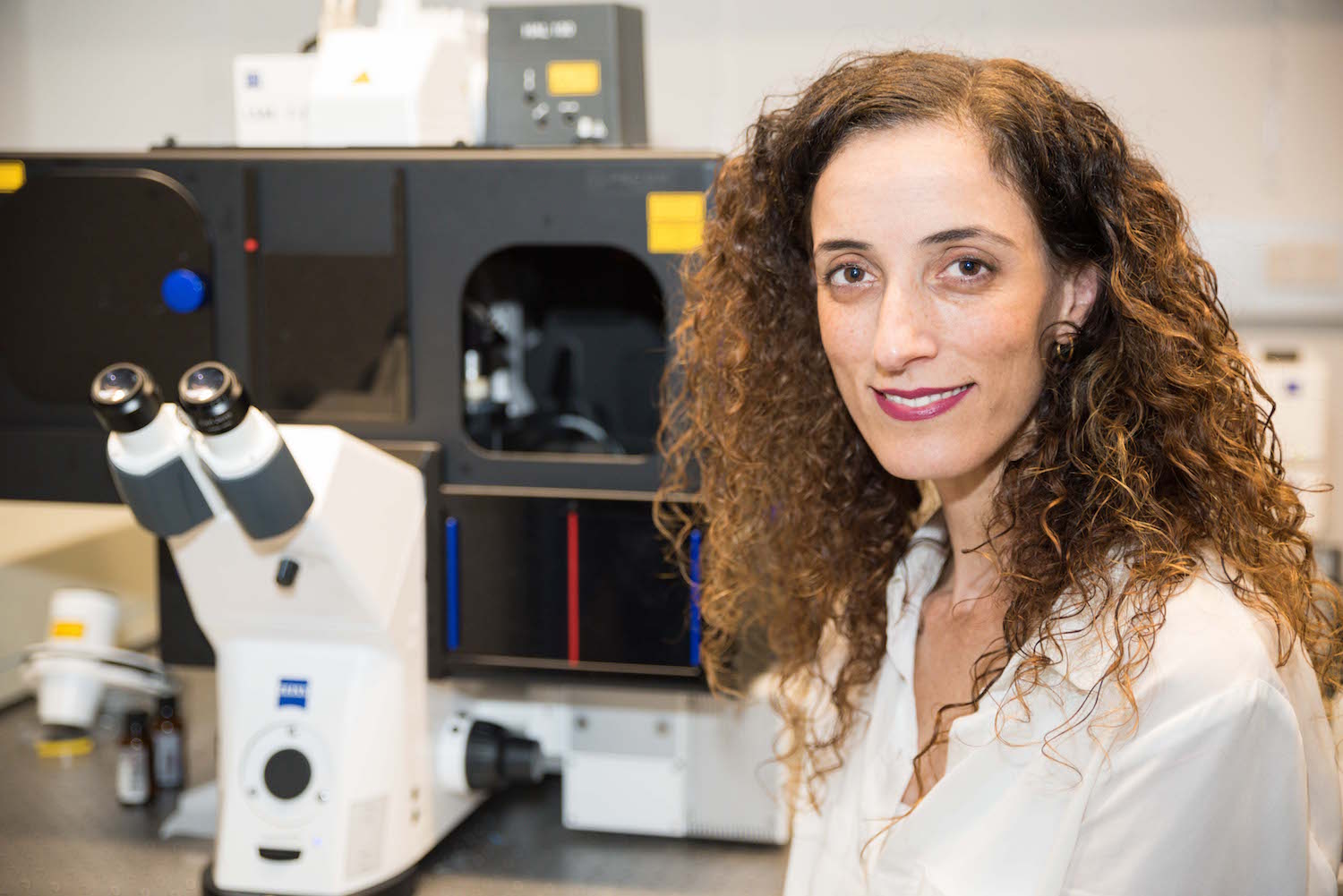 After a competitive national search, QBI's Dr Lilach Avitan has been selected as one of 30 participants in the inaugural Superstars of STEM Program.
Dr Avitan edged out more than 300 female applicants across a range of fields in science, technology, engineering and mathematics.
Facilitated by Science & Technology Australia (STA), the peak group for Australia's 68,000 scientists and technologists, the Superstars of STEM program aims to create a critical mass of visible female role models in STEM across the country, by raising the public profile of dynamic female scientists.
A lack of female role models in STEM professions has been identified as a key problem in encouraging young women to choose careers in STEM.
The Superstars of STEM were announced by Senator the Hon Arthur Sindodinos, Minister for Industry, Innovation & Science, in Sydney on Monday morning.
Dr Avitan said she was thrilled to have been selected for the 2017 Superstars of STEM Program.
"The Superstars of STEM program builds on the current push to address systemic challenges that face female scientists."
"I'm excited to participate in program, which will equip us with the skills and opportunities to promote STEM and advocate for women in science publicly."
Dr Avitan is a computational neuroscientist who studies the language of neurons and the computations they perform to generate perception. Her research combines techniques from maths, statistics, computer science, physics and biology.
"Understanding how cells in the brain work and communicate is so exciting because of its potential applications," she said.
"The future possibilities are endless: we may be able to develop prosthetic limbs controlled solely by the brain that allow disabled people to move, build more intelligent brain-inspired computing devices, build machines that interact directly with the brain, or maybe even read our minds."
Help QBI research
Contact: Donna Lu, communications@qbi.uq.edu.au, +61 405 661 856; Dr Lilach Avitan, l.avitan@uq.edu.au, +61 7 3346 6340