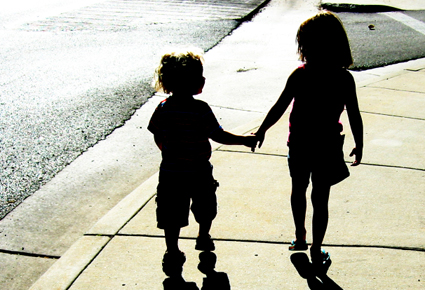 The Queensland Brain Institute will play a key role in Australia's first Autism Biobank, pioneered by the Cooperative Research Centre for Living with Autism (Autism CRC), and officially launched today by Federal Minister for Health Sussan Ley.
 
The Australian Autism Biobank will contain the detailed phenotypic and genotypic profiles of almost 5,000 individuals, providing a valuable and unique dataset for Australian researchers and their international collaborators.
 
Autism CRC Chair Judy Brewer said the Biobank was a highly valuable resource for Australian researchers, with the potential to put them at the forefront of biological discoveries related to autism.
 
"Autism CRC researchers will use Biobank data to pursue our goal of earlier and more accurate diagnosis of autism," Ms Brewer said.
"Currently, the majority of children are diagnosed after the age of four. We aim to dramatically reduce the age of diagnosis to under two years of age," Ms Brewer said.
 
A greater awareness of autism and changes in the diagnostic criteria have led to increasing numbers of children being diagnosed in the past 10 years.
Autism still lacks diagnostic biomarkers
However, with no established biomarker for autism, diagnosis relies solely on behavioural profiling. 
 
"It is critical for children on the autism spectrum to receive targeted, early intervention as early as possible in order for them to reach their full potential and find a valued place in society.
"Providing a diagnostic tool to support clinicians to accurately diagnose autism early in life will have life-long benefits for the child and their family," Ms Brewer said.
QBI is one of the Biobank's key collaborators, leading the strategy for collecting and analysing different types of genomic information. 
Biological samples including blood and saliva will be sent to QBI's Centre for Neurogenetics and Statistical Genomics for genomic analysis.
QBI's Principal Investigator Dr Jake Gratten said the data would be an important first step towards using biological information to aid clinicians in the complex diagnosis of autism.
"Behavioural profiling will always play a major role in diagnosing autism, but genomic data has the potential to enable earlier and more accurate diagnosis," Dr Gratten said.  
About the Autism CRC
Autism CRC is a unique, world-first collaboration that has brought together key people, data and research facilities across Australia, and enabled large scale projects such as the Biobank to become a reality.
 
The other institutes contributing to this study are: Telethon Kids Institute (University of Western Australia), La Trobe University, University of New South Wales and Mater Research.
For more information, visit www.autismcrc.com.au