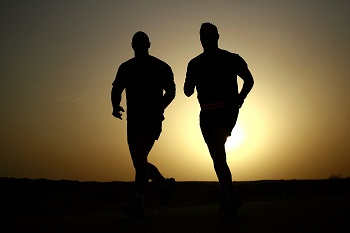 Set aside Sunday 30 August in your diary and join Team QBI as the Queensland Brain Institute races for neuroscience research at the Sunday Mail Suncorp Bank Bridge to Brisbane on 30 August.
One of the highlights of the Brisbane calendar, the event will allow team members to meet some of our scientists, including QBI's Inaugural Director Professor Perry Bartlett who has registered for the 10km course.
"It is a fantastic opportunity for Team QBI to interact with the community and highlight the extraordinary discoveries being made by our scientists in diseases such as dementia, mental illness and motor neuron disease," Professor Bartlett said.
"It is also is a terrific opportunity to raise funds to continue the Queensland Brain Institute's work in these areas and to raise awareness about the enormous need to treat and prevent these diseases."
Team QBI will be tackling both the 5km and 10km courses, and encourages people to find out more about signing up at www.qbi.uq.edu.au/b2b.