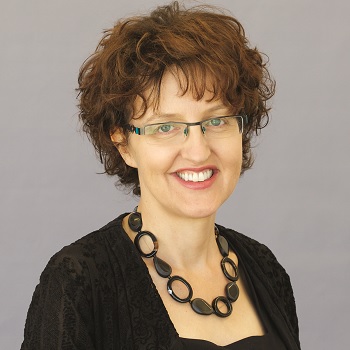 A Queensland Brain Institute researcher is one of five UQ Fellows welcomed today by the Australian Academy of Science.
Professor Linda Richards is among 21 new fellows announced nationally, and joins 29 other UQ academics who have been admitted to the Academy as a Fellow since the organisation's foundation in 1988.
The prestigious fellowships recognise leading and innovative research, with Fellows elected by existing members of the Academy.
"I'm very honoured to be elected to the Academy," Professor Richards said.
"It's a very wonderful opportunity to interact with such eminent scientists and it's a mark of recognition of our research and our contribution to Australian science."
Professor Richards is a leading developmental neurobiologist whose discoveries have defined the fundamental mechanisms regulating how the brain correctly wires the neuronal connections between its hemispheres.
"I work on how the brain is wired up during development, and how nerve cells form the correct connections that underpin brain function," Professor Richards said.
Her work on development of the cerebral midline in animal models and the developing human brain has led to a new understanding of the causes of some of the most common defects in human brain wiring.
"I'm very optimistic that in the coming decades advances in neuroimaging and genetics will provide the basis for not only diagnosing neurological diseases and illness, but also finding cures and treatments for those diseases," she said.
Professor Richards also began a national high school competition called the Australian Brain Bee Challenge, which encourages students to learn about neuroscience.
"I'm very passionate about communicating science to the public, and I want to encourage high school students to learn about neuroscience, what scientists do, and why it's so important."
Media: Darius Koreis, +61 7 3346 6353, d.koreis@uq.edu.au; Professor Linda Richards, +61 7 3346 6355, richards@uq.edu.au.