Learning profile: Sallyanne Atkinson AO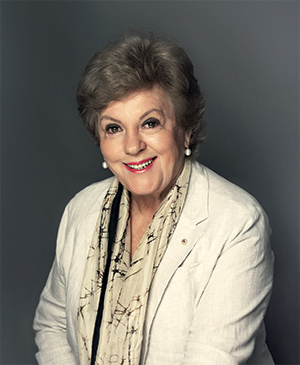 Dr Sallyanne Atkinson AO is convinced that staying physically and mentally active is keeping her career shining, well into her eighth decade.
 
At the height of Dr Sallyanne Atkinson's political career, she became renowned for her quick wit and astute intellect. Now, as she approaches 75, she believes it's more than just good luck and fortunate genes that continue to keep her mind as sharp as ever.
She strongly believes there's truth to the adage use it or lose it and continues to remain both mentally and physically active as she forges through her 70s. Sallyanne walks every day, plays tennis weekly and remains passionate about the arts in various forms.
She has long been interested in how the brain works and learns. Throughout her high-profile career, the former ― and still only ― female Lord Mayor of Brisbane has blazed a trail as a journalist, political and business leader, and working mother. Now as the current Chair of the Queensland Brain Institute's advisory board, Sallyanne is committed to the exploration of the science that underpins learning. "Once the research community understands how people learn, or how people don't learn, that has huge implications not just for the education of children, but for people in the workplace," she says.
As a strong advocate for lifelong learning, Sallyanne is also a patron of the University of the Third Age, an international body that promotes learning for personal enjoyment and satisfaction, particularly in people beyond retirement age. "You've got doctors doing ancient history and people who never went to university, but have been readers their whole lives, studying English literature," Sallyanne explains. She recalls one woman aged in her 90s who was teaching Latin: "She was so good at it that her classes were always booked out." 
Sallyanne says she has a "low threshold for boredom" and enjoys variety, which is reflected in the breadth of her professional interests. In addition to her QBI commitments, she is Chair of the Museum of Brisbane and President of Women's College within The University of Queensland, among many other high-level professional engagements.
Sallyanne believes that different pursuits stimulate the brain in different ways, and that understanding the underlying mechanisms is enormously important. "How people learn is more significant than what they learn," she says. "I think QBI research is about [understanding] the how."
Read more about Sallyanne in her memoir, No Job For A Woman, available at uqp.com.au or at all good bookshops.