Kell's Ride for the Future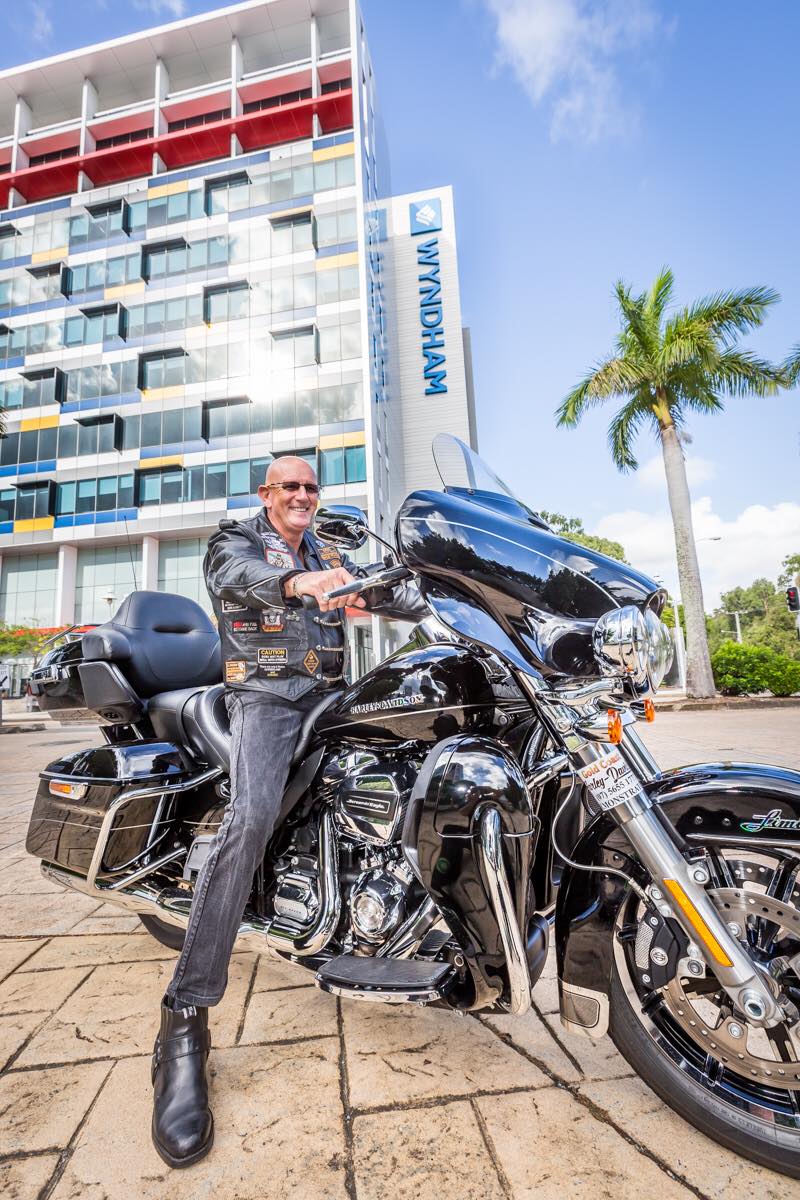 Bonogin local and Harley-Davidson rider Greg Kelly is determined to raise awareness for young onset dementia worldwide, by committing to riding the length and breadth of Australia, New Zealand and the USA, starting on 12th August, 2017.
Diagnosed with a rarer form of dementia known as Frontotemporal Dementia (FTD) at just 59, Greg, an ex-Financial Services Executive, is one of 25,000 Australians living with younger onset dementia under the age of 65.
The diagnosis came as a big shock to Greg and his family, but his determination to never give-up will see him take to his motorbike to raise funds and awareness, for everyone living with this condition.
Greg began his ride on August 12 on the Gold Coast and will finish his ride on October 23 on the Gold Coast. 
Greg is passionate about raising funds for reserach into Dementia. The Queensland Brain Institute's Clem Jones Centre for Ageing Dementia Research (CJCADR), at The University of Queensland, is Australia's first and largest research centre dedicated to the prevention and treatment of dementia. Professor Jürgen Götz, a world leader in conducting cutting-edge research in Alzheimer's disease, is the inaugural Director of the Centre. CJCADR is driven by the insight that fundamental, basic research is required to provide a solution to the ageing crisis as diseases including Alzheimer's pose an increasing challenge to our society. The Centre currently has 10 laboratories of researchers. 
More information about Dementia research at QBI