Exploring risk factors linked to schizophrenia and other mental disorders
In 2015 the McGrath group commenced a major new research program to find better treatments for psychotic disorders.
Funded by the John Cade Fellowship, and in collaboration with Associate Professor James Scott (UQ Centre for Clinical Research), the McGrath group and staff from the Queensland Centre for Mental Health Research have linked up with clinicians around south-east Queensland. The Cadence clinical trials program has commenced randomized control trials of new candidate treatments for those with psychosis. 
The McGrath laboratory aims to explore risk factors linked to schizophrenia and other mental disorders. They focus on non-genetic factors that are potentially modifiable. In recent years the team has been examining the impact of low vitamin D (the "sunshine hormone") during early brain development and on adult brain function. In collaboration with Professor Darryl Eyles and Associate Professor Thomas Burne, they have developed animal models to examine the impact of low vitamin D during gestation on brain development. The group has established a new research program with Professor Pankaj Sah and Dr Helen Gooch to explore links between vitamin D and voltage-gated calcium channels. Previously in 2013, Professor McGrath was awarded a prestigious National Health and Medical Research Council John Cade Fellowship in Mental Health Research.
These funds have allowed the group to explore a wider range of modifiable risk factors (e.g. infectious agents, stress, cannabis, vitamin D), a more diverse range of brain-related outcomes (e.g. prenatal and neonatal brain growth, childhood neurocognition, autism, schizophrenia, other mental disorders), and a wider range of epidemiological samples (in collaboration with national and international groups). New projects include an international study related to psychotic experiences in the general community (Harvard University and 19 other universities). The group has also been extending studies related to vitamin D in international datasets by exploring gene-environment interactions.
In 2016, Professor McGrath was awarded the prestigious Niels Bohr Professorship in Denmark to continue his ground-breaking research into schizophrenia.
Group leader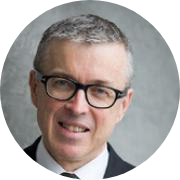 Professor John McGrath
Group Leader, Epidemiology and clinical trials
  +61 7 334 66372
  +61 7 327 18694
  j.mcgrath@uq.edu.au
  UQ Researcher Profile
Early psychosis researchers and network