We study the underlying biological basis for schizophrenia, with the goal of finding public health interventions that will alleviate the burden of this disease.
The laboratory has been exploring the impact of developmental vitamin D deficiency on brain development, the impact of adult vitamin D deficiency on brain function and behaviour and, more recently, has been establishing novel ways to assess cognitive behaviour in rodents.
In 2015, the Burne laboratory built on previous research on low prenatal vitamin D (the "sunshine hormone") to show that adult vitamin D deficiency is also associated with alterations in behaviour, brain neurochemistry and receptor profiles. They have discovered that low vitamin D levels during adulthood affect the balance of excitatory and inhibitory neurotransmitters in the brain, and also alter cognitive behaviour in rodents. These results provide the first evidence in mice to show that adult vitamin D deficiency impacts on neurotransmitter systems that are affected in a number of neuropsychiatric conditions, including autism, schizophrenia and depression.
Ongoing NHMRC funding allows the laboratory to dissect the exact neural pathways involved in cognitive impairments of attentional processing in vitamin D–deficient animals to model the cognitive symptoms of schizophrenia.
The Burne laboratory has also created and validated a unique cognitive task for rodents that mirrors the continuous performance task in humans. The laboratory's goal is to provide a novel tool for cognitive research in rodents and to uncover more about the pathophysiology and drug treatment of cognitive symptoms in schizophrenia.
Group leader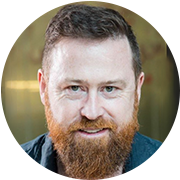 Professor Thomas Burne
Group Leader, Developmental neurobiology
Conjoint Principal Research Fellow
  +61 7 334 66371
 t.burne@uq.edu.au
UQ Researcher Profile
Professor John McGrath, The University of Queensland
Associate Professor Darryl Eyles, The University of Queensland
Professor Alan Mackay-Sim, Griffith University
Dr Amy Johnston, Griffith University
Dr Tim Karl, Prince of Wales Medical Research Institute
Associate Professor Chao Deng, University of Wollongong
Professor Fred Meunier, The University of Queensland
Associate Professor Karen Moritz, The University of Queensland
Dr Ethan Scott, The University of Queensland
Dr Suyinn Chong, Mater Research
Associate Professor Bruno van Swinderen, The University of Queensland
Antagonism of D2 receptors via raclopride ameliorates amphetamine-induced associative learning deficits in male mice

Conn, Kyna-Anne, Alexander, Suzy, Burne, Thomas H.J. and Kesby, James P. (2023). Antagonism of D2 receptors via raclopride ameliorates amphetamine-induced associative learning deficits in male mice. Behavioural Brain Research, 454 114649, 114649. doi: 10.1016/j.bbr.2023.114649

Synthetic anti-cocaine nanoaccine successfully prevents cocaine-induced hyperlocomotion

Madge, Harrison Y. R., Alexander, Suzy, Azuar, Armira, Zhang, Jiahui, Koirala, Prashamsa, Burne, Thomas H., Toth, Istvan and Stephenson, Rachel J. (2023). Synthetic anti-cocaine nanoaccine successfully prevents cocaine-induced hyperlocomotion. Journal of Medicinal Chemistry, 66 (17), 12407-12419. doi: 10.1021/acs.jmedchem.3c00889
Conn, Kyna-Anne, Zou, Simin, Das, Joyosmita, Alexander, Suzy, Burne, Thomas HJ. and Kesby, James P. (2023). Activating the dorsomedial and ventral midbrain projections to the striatum differentially impairs goal-directed action in male mice. Neuropharmacology 109550, 109550. doi: 10.1016/j.neuropharm.2023.109550
Atcheson, Ranita J., Burne, Thomas H. J. and Dawson, Paul A. (2022). Serum sulfate level and Slc13a1 mRNA expression remain unaltered in a mouse model of moderate vitamin D deficiency. Molecular and Cellular Biochemistry, 1-7. doi: 10.1007/s11010-022-04634-7
Research Areas
Neuropsychiatric diseases (e.g. schizophrenia) 
Vitamin D deficiency (DVD)
Advanced paternal age and brain development 
Epidemiology
Psychiatry 
Neuroanatomy
Molecular biology 
Developmental biology 
Behavioural neuroscience 
Autism