Queensland neuroscientist secures Azrieli International Postdoctoral Fellowship in Israel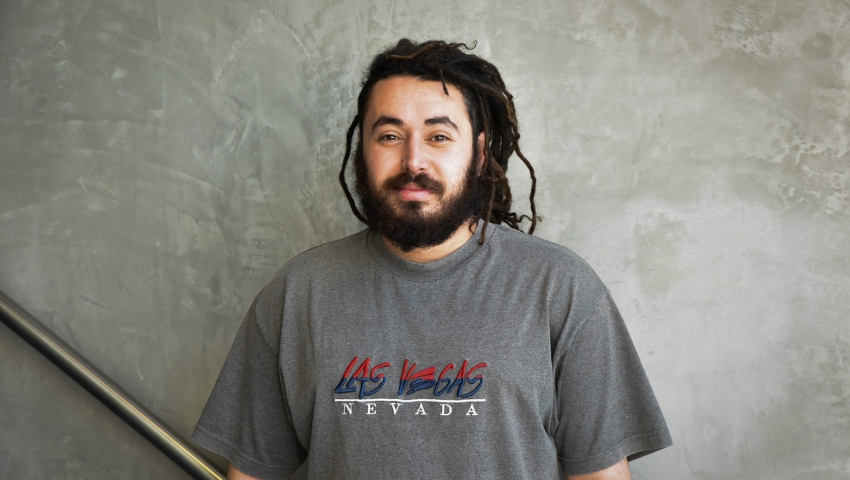 University of Queensland researcher Dr Adam Briner has secured a coveted international postdoctoral fellowship to conduct research at the Weizmann Institute of Science in Israel.
Dr Briner has recently finished his PhD with supervisors Professor Jürgen Götz and Dr Pranesh Padmanabhan at the Queensland Brain Institute (QBI).  
His thesis focused on the identification of new therapeutic targets for neurodegenerative diseases like Alzheimer's disease and motor neurone disease. Since finalising his thesis, Dr Briner has been using super-resolution microscopy to explore the role of chemical RNA modifications in regulating the cellular stress response.  
In 2021, he was at Stanford University on a Fulbright Scholarship when an Israeli colleague encouraged him to consider postdoctoral work in Israel.  
"At the time, I knew I was returning to Brisbane, so I didn't pursue the idea, but it stayed with me," Dr Briner said.  
"I was also considering a more clinical career path, but after a year of med school in UQ's MD-PhD program, I was sure a career in research was for me! 
"I have been at QBI since 2016 when I took a subject here as an undergraduate and then stayed to do Honours and my PhD.  
"During your PhD, you must be aware of the postdoc opportunities available.  
"The Azrieli International Postdoctoral Fellowship is an exciting opportunity because it fosters research excellence and creative, out-of-the-box thinking that drives innovation." 
Not even an earthquake that put an abrupt end to his Zoom interview for the Fellowship deterred Dr Briner from joining the program.  
"During my interview, the room shook and then the line dropped out suddenly. I got an email saying they would call me back.  
"I was left wondering, but the interviewers explained what happened in the next call, and although they were concerned about the earthquake, they had ridden it out okay.  
"It didn't put me off. It's time for me to venture overseas again, reconnect with my Jewish roots and family, brush up on my rusty Hebrew and expand my neuroscience knowledge."  
From January 2023, Dr Briner will work in Professor Mike Fainzilber's Molecular Neurobiology Group.  
It's a move away from his current focus, but Dr Briner is looking forward to research in a related but slightly different neuroscience area focused on cell length and size sensing and growth control in the central nervous system.     
His QBI supervisors are confident he's more than ready.  
Dr Padmanabhan said the Fellowship is testament to his exceptional talent and achievements.  
"Adam has acquired a remarkable array of multidisciplinary skills that uniquely prepare him for his postdoctoral research," Dr Padmanabhan said.  
"We look forward to Adam reaching new heights in his research endeavours, thank him for his commitment at QBI, and wish him the best for the next step in his career."