John and Evelyn met in Ontario Canada.  They both lived in the area, John's hometown and Evelyn after moving to Canada from Germany with Robert Allen her new US Airforce husband in 1956.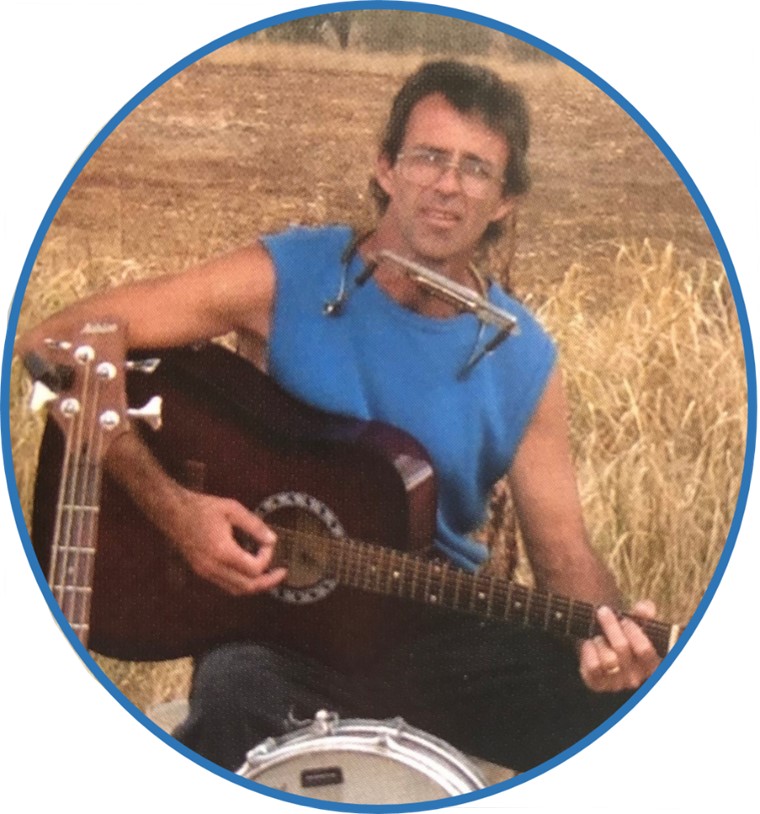 John was a singer/songwriter and he worked as a handyman and labourer to support his music passion.  John sung and played many instruments such as the drums, guitar (electric and acoustic), saxophone, harmonica and a saw. He wrote many songs, recorded some and even released four albums (one in Australia). He appeared on Canadian television playing his saw, featured on radio playing his guitar and several live concert appearances as a one-man-band.
Evelyn lost Robert to cancer in 1996. John a bachelor, had yet to find his soulmate until he met Evelyn in late 1998. They married in 2000 and honeymooned in Australia. Upon returning to Canada they sold up and moved to Australia in 2005 to start a new life together.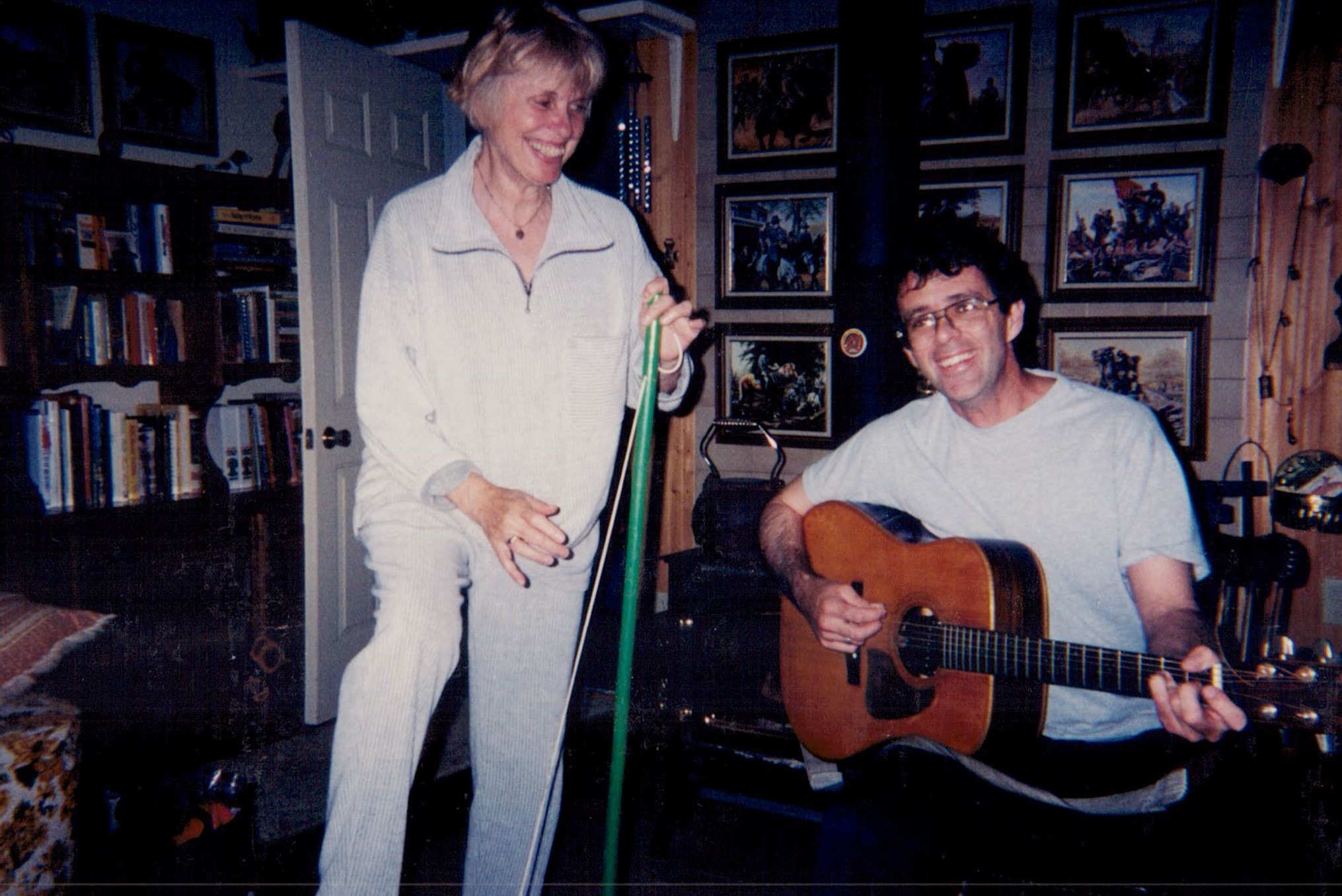 They settled at Toogoolawah Queensland and built a home. John was able to realise his dream of flying as Watts Bridge Airfield was just down the road. John made new friends flying Gyroplane Gliders and Powered Parachutes. Evelyn enjoyed the quiet, the sunshine and rekindled her hobbies of cooking and needlework. She made the best lemonade.
They were estranged from their families back in Canada but had each other and new friends. They were so happy and so in love. They even adopted two small dogs from the local animal shelter. One was elderly and nobody wanted to give her a forever home, except John and Evelyn. She was with them for three happy years before she died.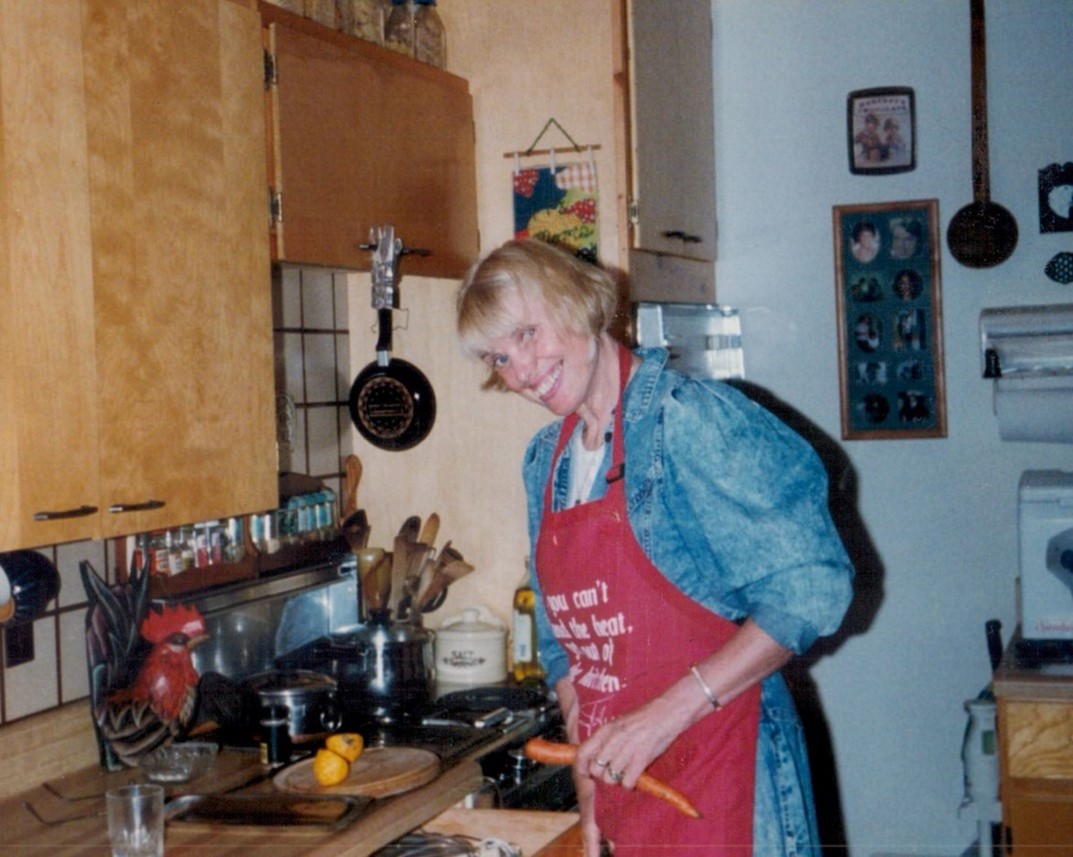 Sadly Evelyn started to develop dementia in early 2015 and despite all efforts John sadly placed Evelyn in a care facility in Woodford in early 2016. He would travel twice a week to be with her for the day but he was a stranger. Evelyn passed away in late 2016. His friends said it was also the day the music died. She was his biggest fan.
John spread some of her ashes on the dam at their Australian home and arranged for the balance to be buried with Robert in Ontario Canada. It was now just John and Tippy.
John was bi-polar so there were good days and bad days. His friends were there when he needed them but he missed Evelyn so so much.
John changed his Will in the hope that the estate money would help others. He chose:
•    Brain Institute (Evelyn dementia)
•    Breast Cancer (Evelyn had breast cancer in the early 1990's)
•    RSPCA (so other animals can be cared for and find their forever home)
Sadly on the 25th February 2020 John died in a car accident. The tragedy was that he was planning to move to the beach to start a new life and return to his music. Tippy died shortly after due to ill health.
John's ashes were spread on the dam to be with Evelyn. Tippy was buried nearby to watch over them. After all she was their guard dog. Some of John's ashes were spread overlooking a sandy beach – his next adventure.