Veteran philanthropist dedicates her life to giving
Maureen Stevenson is a name synonymous with giving. 
Well-known in medical and research circles for her generous philanthropy, Maureen invests most of her time in supporting 74 individual causes that have touched her in some way. 
The Gold Coast resident in her 80s has been providing life-changing support to charities and medical research institutes for nearly 30 years, alongside her late husband Barry.
"It started with a medical research institute in 2001 when we heard it advertised that all the money went to research," Maureen said.
"My dad had died from cancer and my mother-in-law from motor neurone disease, so that's how we got into medical research. We had our animals from the animal welfare league.
"When I got breast cancer, I started donating to improve breast cancer research."
For Maureen, philanthropy is personal. Each of the causes she supports resonate with her. 
Most recently, Maureen has received well-deserved recognition of her giving when she was crowned the 2023 Community Philanthropist of the Year at the Queensland Philanthropy Awards.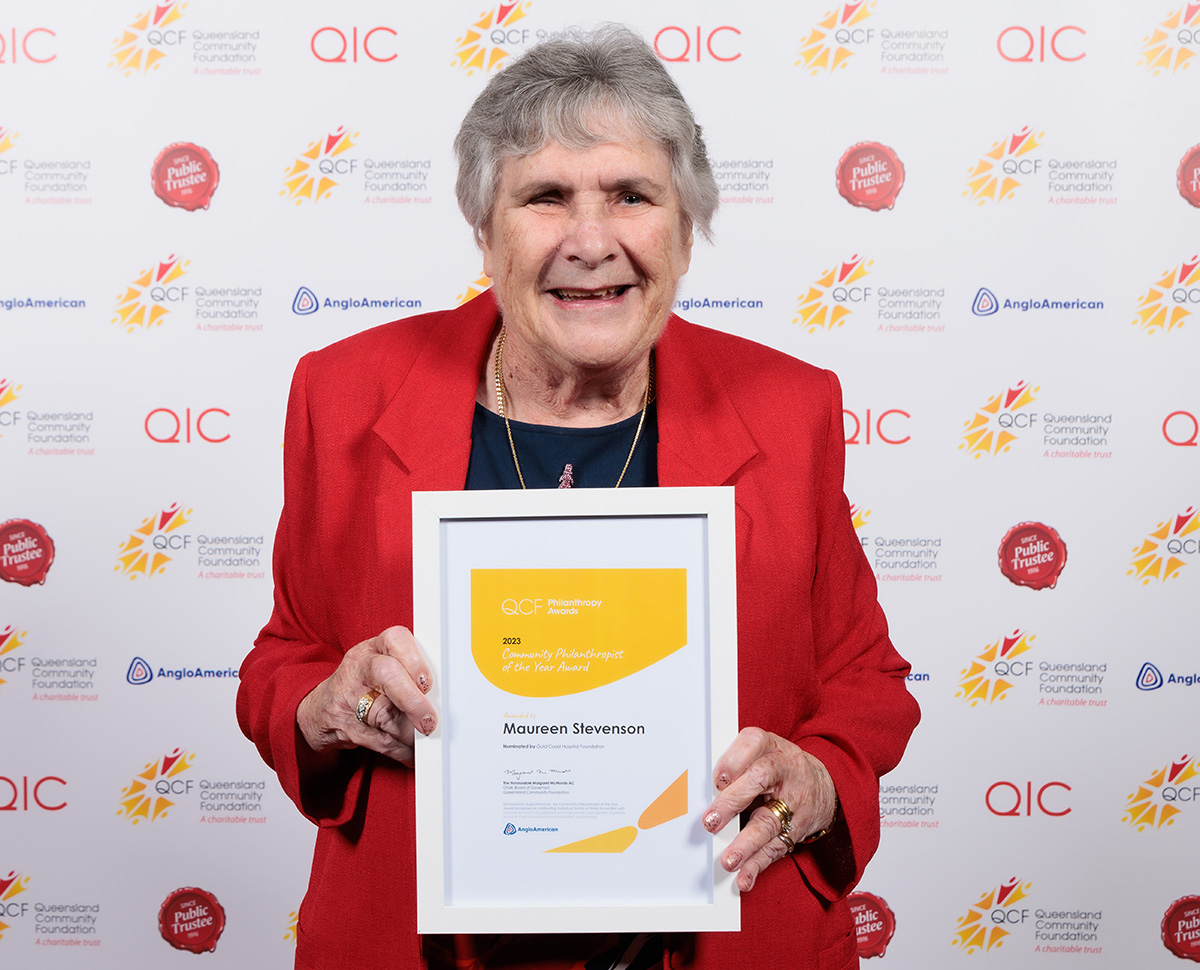 Despite the immense selflessness and altruism that is a huge part of Maureen's life, she remains incredibly humble. 
"I'm grateful just to be acknowledged for what I do," she said. 
She has been generously donating to the Queensland Brain Institute for the past 11 years, donating over $100,000 to QBI's research, which has helped progress discoveries in Dementia, Motor Neurone Disease, Mental Health, Brain Tumour, Stroke, and fundamental neuroscience research. 
Maureen has been donating to the broader UQ community since 2009, giving an additional $100,000 to a range of areas, including COVID-19 research, UQ's Centre for Animal Welfare & Ethics, the UQ Young Achievers Scholarships, and UQ's Small Animal Clinic.  
We are lucky to have someone like Maureen as such a strong promoter of both UQ and QBI's research.