Tom Robinson is no stranger to leading by example. The St Joseph's College Gregory Terrace 2023 College Captain is a talented rugby player, playing First XV Rugby in 2022 and being selected to captain the U16 Emerging Queensland Reds in 2022. Unfortunately, during the final round of the U16 National Championships, Tom got a concussion.
"I can't remember too much. I was disoriented and confused. But once that settled, I was fine: no nausea, headache or balance issues. I just felt a bit out of it for a while," Tom said.
Fortunately, Tom is part of a growing cohort of rugby players from The Great Public Schools Association of Queensland (GPS) schools participating in a concussion research study conducted by the Queensland Brain Institute (QBI).
Keeping sport safe from concussion
Working with World Rugby and Rugby Australia, QBI is trying to make contact sports safer, so athletes can play longer and smarter. Tom explains how he got involved.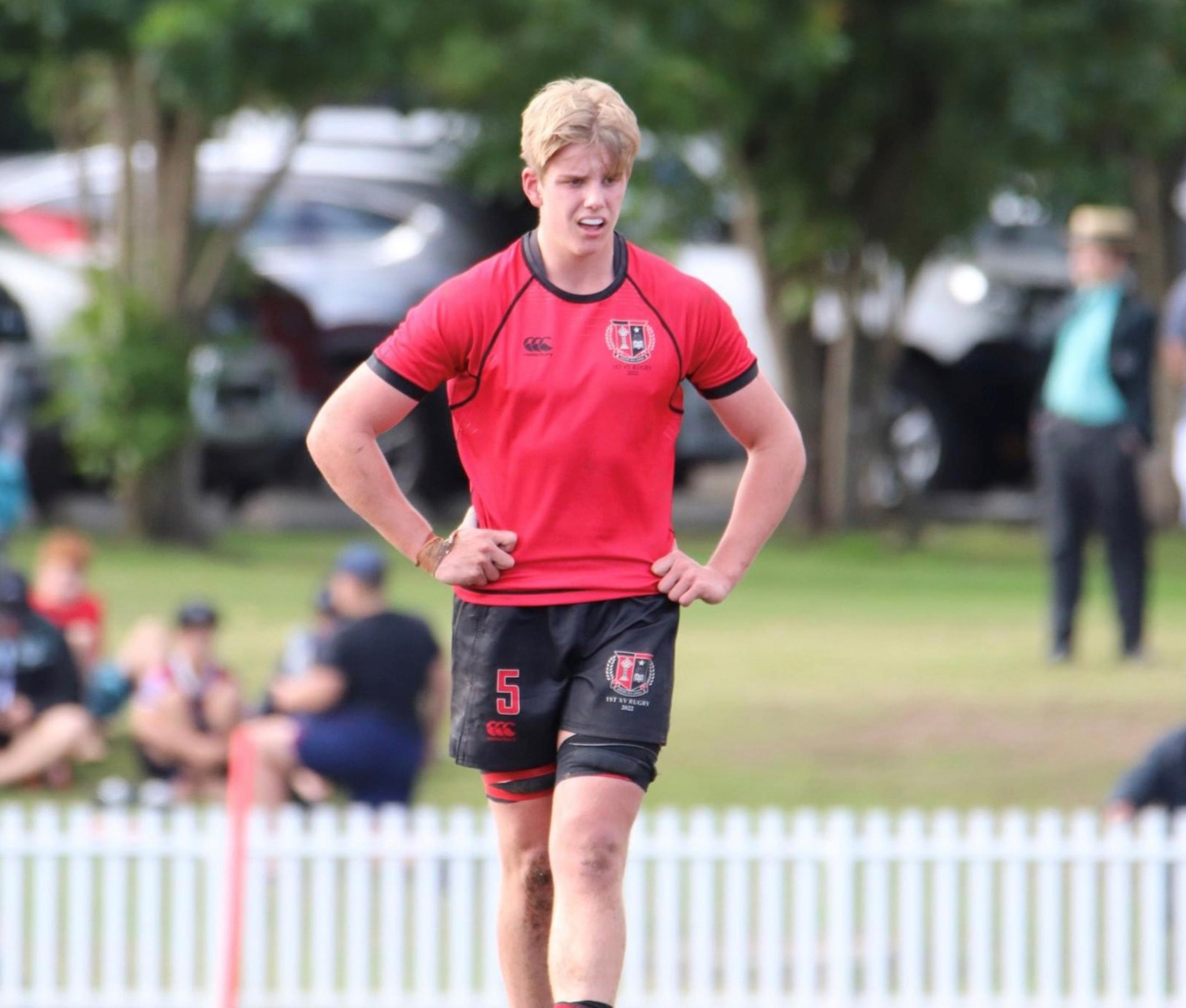 "My parents were keen for me to be a part of the study. They figured I play a lot of rugby, and it was a good opportunity to make the game safer."
Tom's mum Amelia Robinson agrees. "It's important we get a better understanding of concussion – how to identify and treat it, just like any other injury."
The QBI concussion study involves a cognition test, blood and saliva samples and an MRI as a baseline for each participant. The baseline testing is designed to be as easy as possible for volunteers, their parents and the school.
"The school managed much of the process for me," Tom explained. "They set up a time for the boys doing the study to skip a class and take the online test and then do the blood and saliva testing with the school nurse. Qscan liaised with Mum to get a good time for me to do the MRI. It took less than an hour!"
Understanding the impact of concussion
Then QBI's research team sprang into action as soon as Amelia let them know about Tom's concussion. They ran the same suite of tests to examine the effects of concussion on Tom's brain. Amelia remarked how efficient QBI and Qscan were in identifying a time for a follow-up MRI that didn't interfere with Tom's school and exam commitments. His blood and saliva tests were done at school.
By conducting these tests before and after a concussion, QBI aims to better understand how concussion affects the brain, and ultimately develop tools to accurately diagnose concussions at all levels of play.
While Tom was happy to help provide data for this study, Amelia recognised the more immediate positive outcomes.
"When Tom got concussed, it was a great comfort to know that because he was part of the QBI study, he had access to top-quality screening. I was in no doubt as to the significance or recovery of his injury because I knew QBI would monitor it all the way. If he wasn't part of this study, Tom wouldn't have had access to the continued online cognitive testing and MRI scanning, which may have picked up some concerns in Tom's condition."
Tom is now encouraging his peers across the GPS network to get involved and be a part of something that could have a major impact on how concussion is diagnosed and treated.
"If we can identify a marker that indicates the presence of concussion as a player, I am clear about my condition and when it would be safe for me to return to play, which is, of course, what I would want to do as soon as possible," Tom said.