Does casting your eye over a disused, vacant lot of land inspire you to raise money for dementia research?
Well, it did for a group of charitable builders.
Hutchinson Builders employees may help spark the next breakthrough in neuroscience after deciding to transform unused land near their worksite into a pay-to-stay parking lot.
But instead of keeping the money for themselves, the builders decided to donate all proceeds to dementia research at the Queensland Brain Institute at The University of Queensland.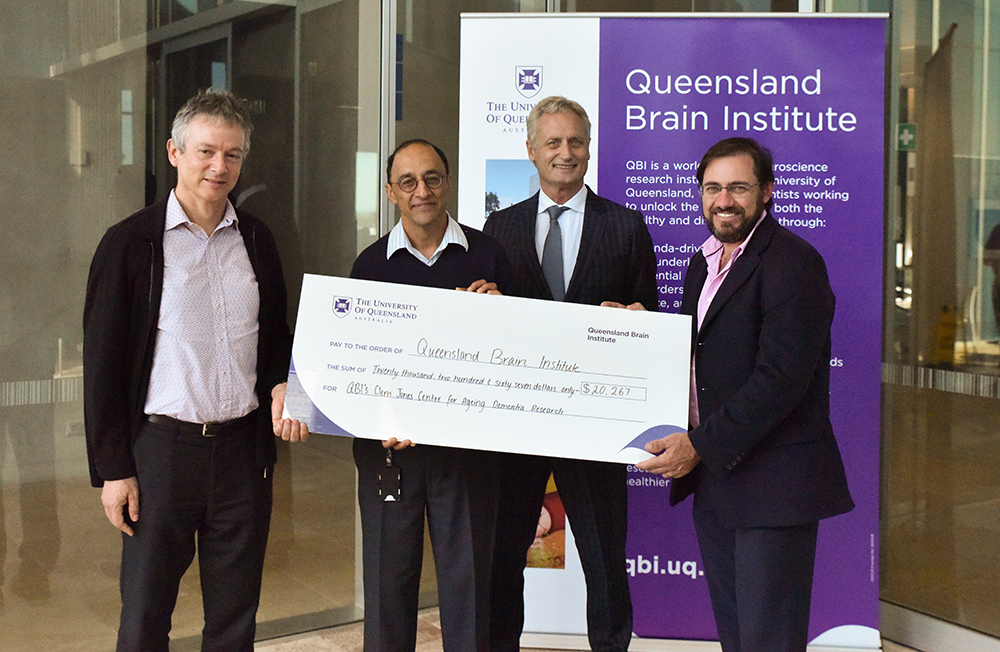 The team at Herston raised more than $20,000 to support dementia research. Hutchinson Builders Chairman Scott Hutchinson and the team recently visited the institute to present a cheque to Director Pankaj Sah and Clem Jones Centre for Ageing Dementia Research (CJCADR) Director Professor Jürgen Götz.
They also visited the laboratories of QBI researchers Dr Andrew Kneynsberg and Dr Esteban Cruz Gonzales.
Site Supervisor David Shields, who oversaw the parking lot, said it was a group decision to send the money raised to QBI.
"All we knew was that we wanted to charge people for parking and we wanted it to go to a good cause," Site Supervisor David Shields said.
"After talking with the team, it was decided that it would go to dementia research."
A part of that team are David Raso and David Osbourne Smith – two men who know all too well the devastating impact of dementia.
"If we're donating money I want it to go to dementia research," Foreman David Raso said. "It is a cause close to my heart."
David's father, Hughie ("the kindest man you'll ever meet"), and his Nonna (grandmother), who passed away in 2014, have both lived with dementia in his hometown of Cairns. Unfortunately, David has been unable to help the family care for his father as COVID restrictions keep him in Brisbane.
"Dad's really the protector of the family," he said.
"I've been having to rely on Facetime to keep in touch with him during this time.  
"If I was able to spend time with him now we would go to Palm Cove Beach – get a coffee, have a peaceful time. He loves that."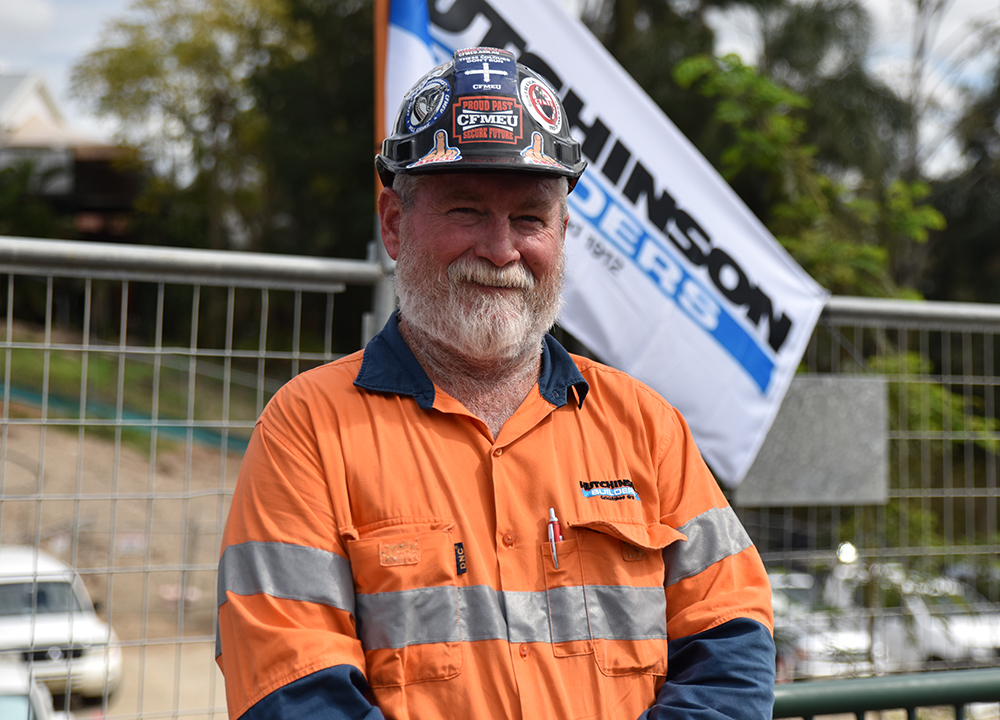 Safety Representative David Osbourne Smith has also had to watch his family try to deal with the life-changing impacts of dementia.
When David was 15, his grandmother had dementia, and he always helped his mother take care of her.
Now his mother is also living with dementia.
"Life can deal you difficult hands, but you just have to stay positive, keep rolling on," he said.
"All illnesses, you just have to deal with it as you go." 
Would you like to join Hutchinson Builders in supporting dementia research? Donate now to the Queensland Brain Institute.