Could a new-found love of running help defeat the need to flee in the face of fear?
Queensland Brain Institute PhD student Amu Faiz could be asking that exact question after discovering a passion for hitting the running tracks around Brisbane.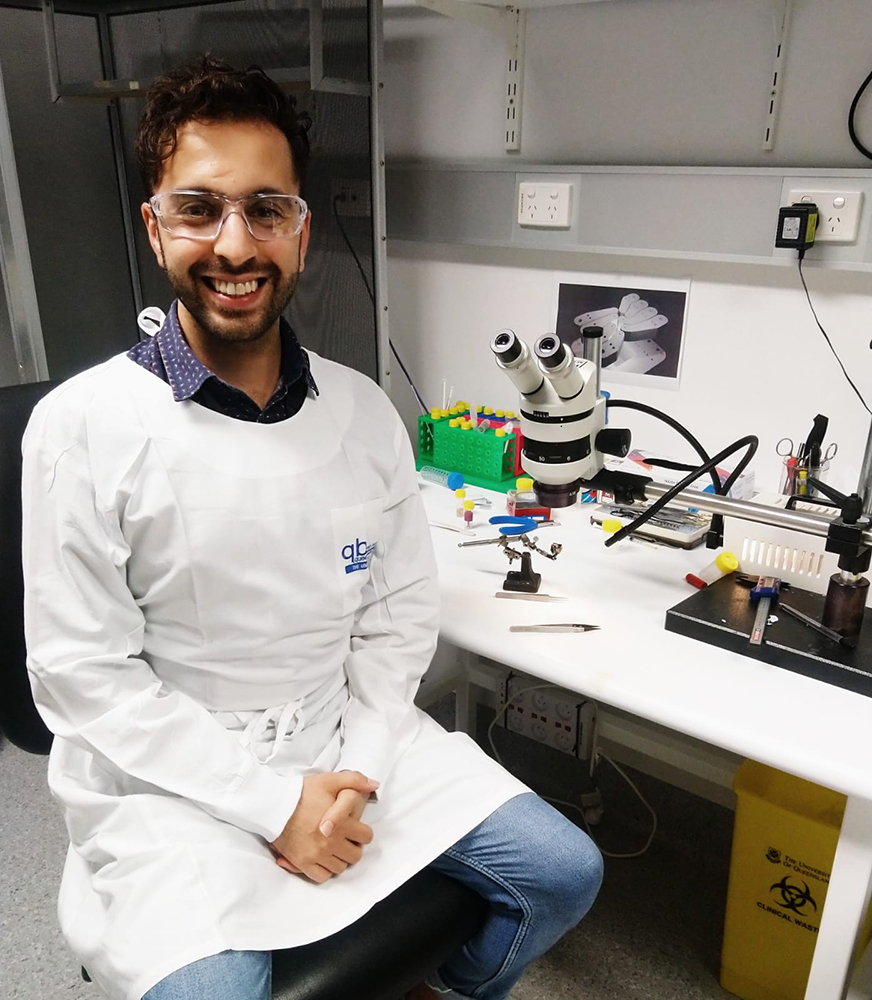 After graduating from his Masters in Amsterdam, Amu's research in the lab of QBI Director, Professor Pankaj Sah, focused on different fear responses.
"I am trying to find out how a passive fear response (freezing) switches into an active fear response (running) upon a threatening stimulation," Amu said.
"By looking at the activity of different brain areas, including the amygdala, I'm trying to identify the switch between these responses."
But while running from fear is his main research focus, a love of running quickly crept into his life, allowing him to stay physically and mentally healthy.
"When I arrived in Brisbane I had the opportunity to see and engage with lots of people in the parks. I saw lots of people running and actually enjoying it" Amu said.
"I never considered myself as a runner. But after being inspired by this beautiful running culture, I decided to give it a go myself. It definitely helped me to de-stress from a long day at work and helped me shift my mind during the less happy times."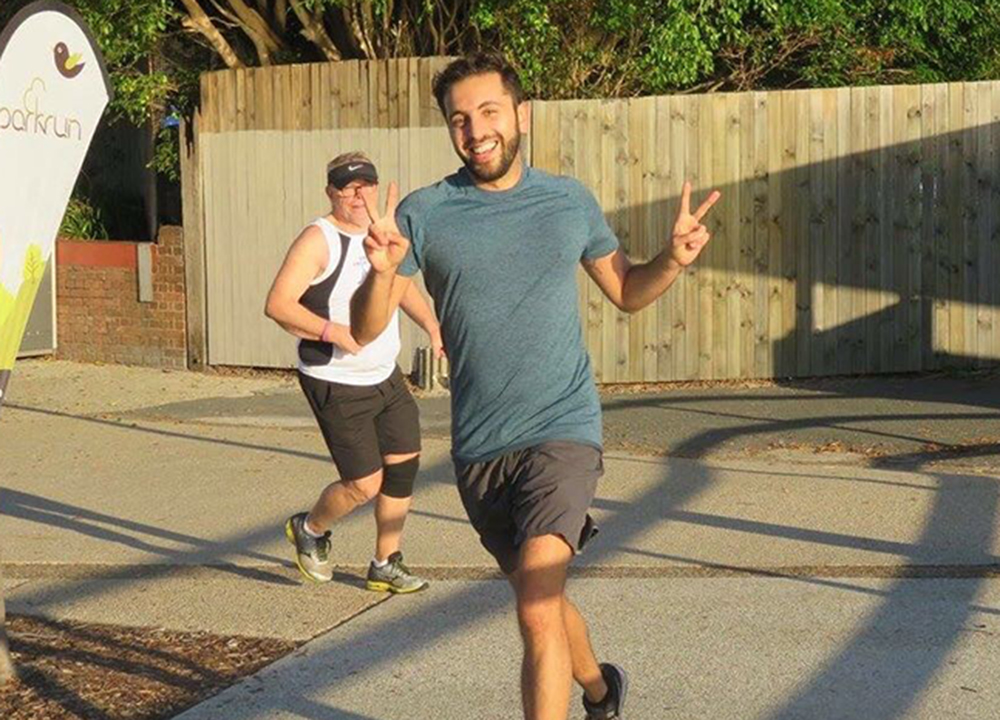 And once Amu started, there was no stopping him, deciding to take on the challenge of the Brisbane Marathon Festival.
"After just a few training sessions, I discovered the amazing feeling that one gets after running, so I kind of got addicted to it," he said.
"The Brisbane Marathon Festival gave me the opportunity to push my boundaries and train for the full marathon. I trained for the marathon 4-5 times a week with a tight training schedule."
Even though the COVID-19 pandemic has seen the cancellation of the Brisbane Marathon Festival, Amu is still striding towards new milestones.
"Despite this unfortunate situation I am optimistic and still running. I have not given up on my goal to run a full marathon," he said.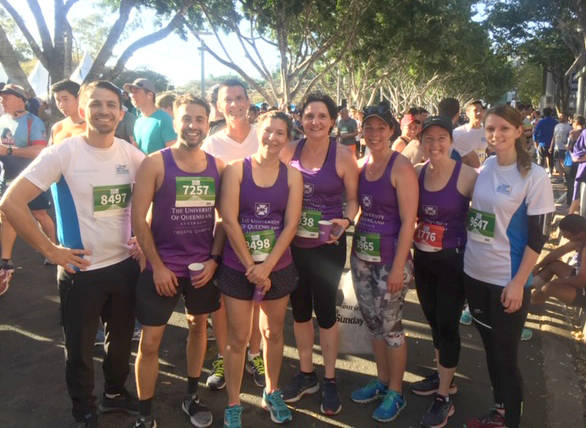 As a number of QBI events are currently on hold, similar to the Brisbane Marathon, we are offering our community a way to stay connected and continue to hear about our brain research by way of an online exercise group. If you would like to connect with other runners in the QBI community, like Amu, you can join Team QBI – Support Brain Research on the exercise tracking app Strava. Strava can be used to track walking, hiking, running, cycling and swimming.
To join the club, download the app and either record your activity straight to the app or sync it with your device. Once you have the app on your phone you can find us by clicking – Explore – Clubs – Team QBI – Support Brain Research – Join. We hope that you will join us on this "virtual adventure" and look forward to keeping you up to date with our latest research, whilst also staying motivated with our fitness goals.