QBI dementia public forum a success
Held annually, the Clem Jones Centre for Ageing Dementia Research (CJCADR) Public Dementia Forum brings together experts in dementia research and care, with a focus on living well with dementia.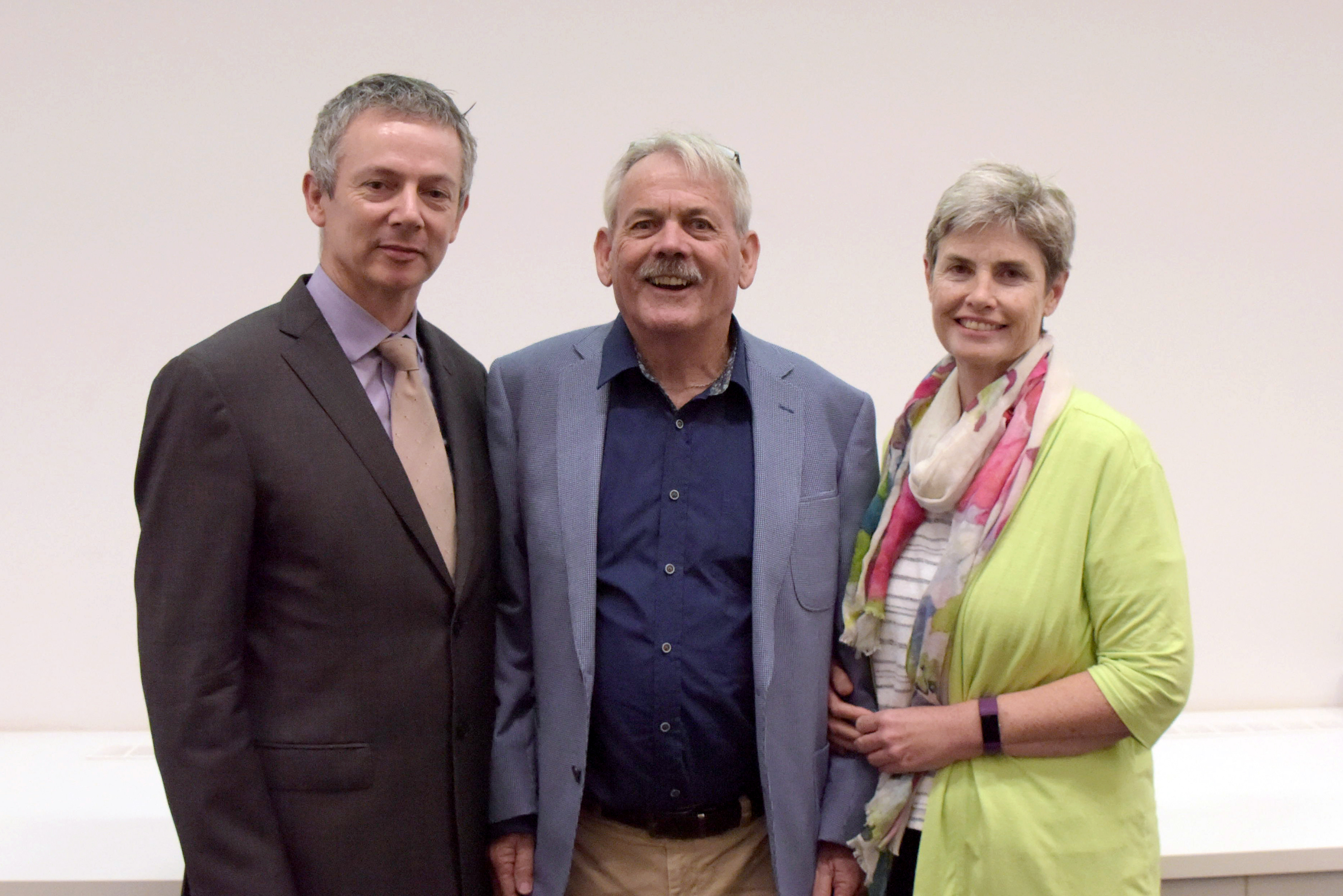 A standout speaker at this year's event held on 11 May, was dementia advocate John Quinn, pictured here with partner Glenys and CJCADR Director, Professor Jürgen Götz.
Diagnosed with early onset dementia at just 50 years of age, John has experienced the debilitating effects of the condition, and like many patients has gone through periods of hopelessness and loneliness. Despite the initial shock of his diagnosis, today John is an inspiration to many as he epitomises 'living well with dementia'.  With exercise forming a major role in his life post diagnosis, John has since completed a number of marathons, and more than 20 half-marathons, triathlons and 30 charity fun runs including the Overland Track in Tasmania.
Attendees were provided with insightful perspectives from dementia carers with guest speakers including Ms Tara Quirke, Consumer Directed Research Network; and Professor Leonard Gray, Director of UQ's Centre for Research in Geriatric Medicine, Director Centre for Online Health, and UQ Consultant Geriatrician at the Princess Alexandra Hospital. The program also included research updates from QBI scientists, including:
For more information about dementia, visit the Clem Jones Centre for Ageing Dementia Research.
Help QBI research