Exclusive art prints to raise funds for schizophrenia research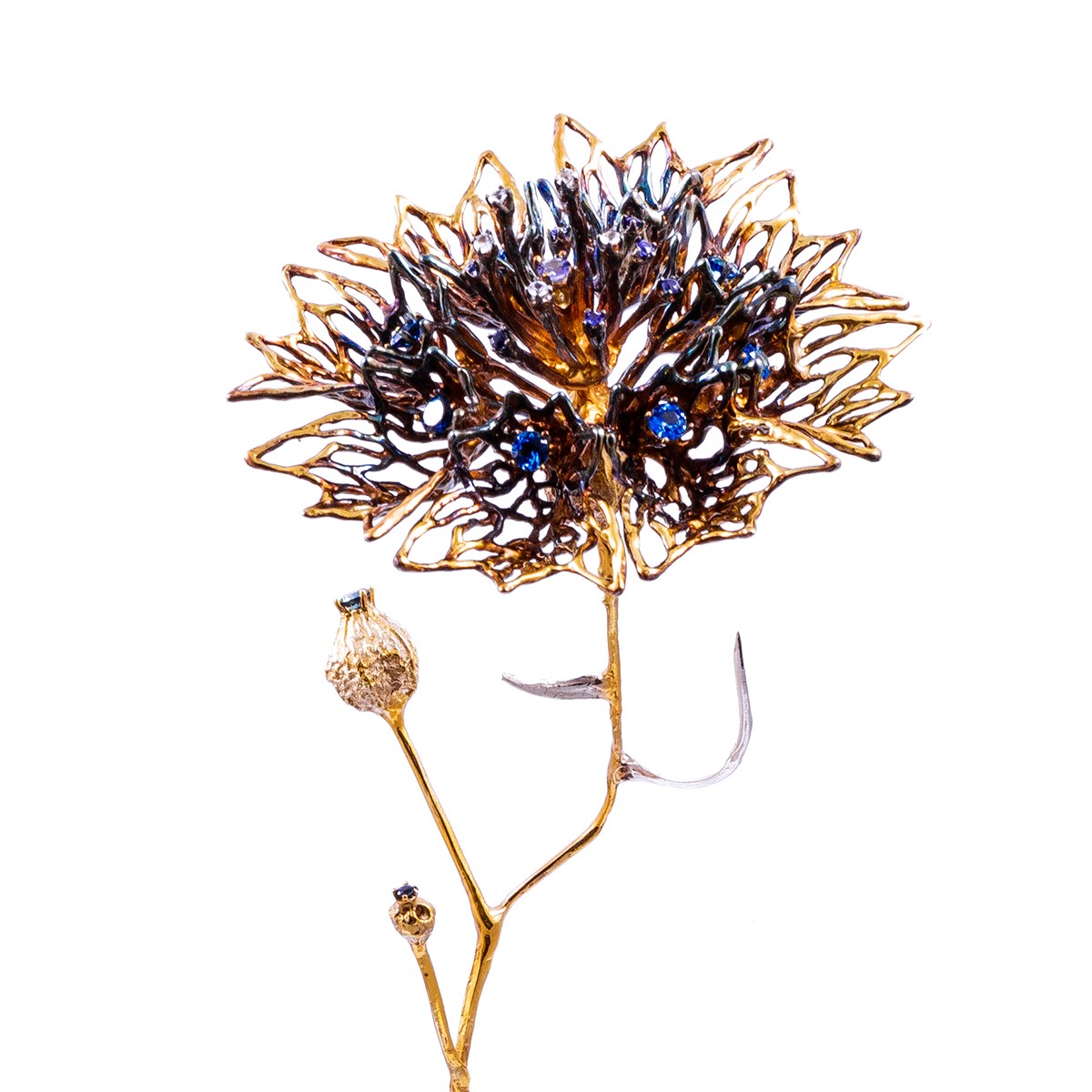 Neuroscience imaging specialist and contemporary jeweller Luke Maninov Hammond, former Adjunct Microscopy Facility Manager at Queensland Brain Institute (QBI) is holding a solo exhibition, Beneath the Surface, at Pieces of Eight Gallery in Melbourne from 6 to 29 April, 2017. 
The exhibition showcases more than 30 uniquely handmade fine gold and silver jewellery pieces and objects, created using lost wax casting and fabrication techniques, with a focus on locally sourced Australian sapphires.
"We are amidst a revolution in scientific imaging, especially for brain science," Luke said. "Our growing capability to make the invisible visible is revealing previously unknown worlds of hidden beauty within us. As we explore these worlds we are making profound discoveries about disease, consciousness, and ourselves."
Jewellery inspired by neuroscience
Inspired by Luke's work in neuroscience, delicate forms of ordered complexity simultaneously represent the invisible worlds of cellular machinery, marine life, and dynamic connectivity within the brain.
These beautiful jewellery pieces and objects will be featured alongside some specialty prints created by Luke while working at QBI.
Luke will sell these exclusive prints, with 100% of raised funds going towards much needed schizophrenia research at QBI.
Find out more about the exhibition here and read about the artist, Luke Maninov Hammond here.